Main — War — First Lady about the war between Russia and Ukraine
War
First Lady about the war between Russia and Ukraine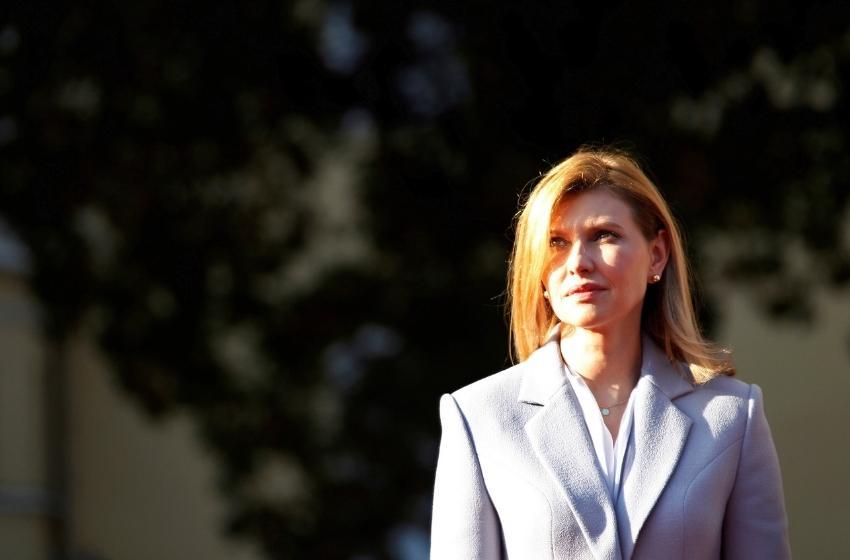 ---
Olena Zelenska told Le Parisien about the humanitarian situation in Ukraine, coordination of efforts with the first ladies to support Ukrainians abroad
---
First Lady Olena Zelenska gave an interview about the war between Russia and Ukraine to one of the most popular French media Le Parisien. The newspaper has covered the events in France and the world since 1944. 
The wife of the President of Ukraine spoke about the coordination of humanitarian aid during the war, cooperation with the First Ladies of Poland and France to organize the rescue of children with cancer and stressed that words matter, because in our country there is a full-scale war, not "Ukrainian crisis" or "special military operation".
Saving Ukrainian children with cancer is an unprecedented action in world medical practice. Thanks to the joint efforts of doctors from Ukraine and abroad, public and charitable organizations, international partners and volunteers, it was possible to organize "flights of life". This allowed young Ukrainians and their parents to get to safe places and continue treatment. Six groups of patients have already been sent, and several more flights are planned. More than 300 children were able to continue treatment in clinics in Europe, the United States and Canada.
Children do not part with loved ones, they go together. After all, oncology is a personal war for every family that has suffered from cancer. Imagine: they have to fight on two frontlines - disease and military circumstances. This is a very difficult ordeal

Olena Zelenska
The First Lady thanked international partners and citizens of European countries who sheltered Ukrainians, provided support and assistance. At the same time, she reiterated her call on the OSCE, the Red Cross, UNICEF and other organizations to ensure genuine humanitarian corridors in Ukraine.
The President's wife reminded of more than 100 children who died in our country since the beginning of the war, as well as more than 15 thousand babies born in basements, bomb shelters, maternity hospitals under shelling.
Olena Zelenska also commented on the work on providing Ukrainian hospitals with incubators for newborns. The first two are already delivered to the Mykolaiv regional children's hospital. Kharkiv is next.
It is no longer news that the Russians are deliberately destroying and damaging hospitals. And now children not only have to be born in bomb shelters - their lives are threatened by a lack of electricity. But whatever happens to the infrastructure, we will not allow the enemy to kill newborn Ukrainians

Olena Zelenska
---