Main — Culture — Look for 'Ї': A new mini-sculpture has appeared in Kyiv
Culture
Look for 'Ї': A new mini-sculpture has appeared in Kyiv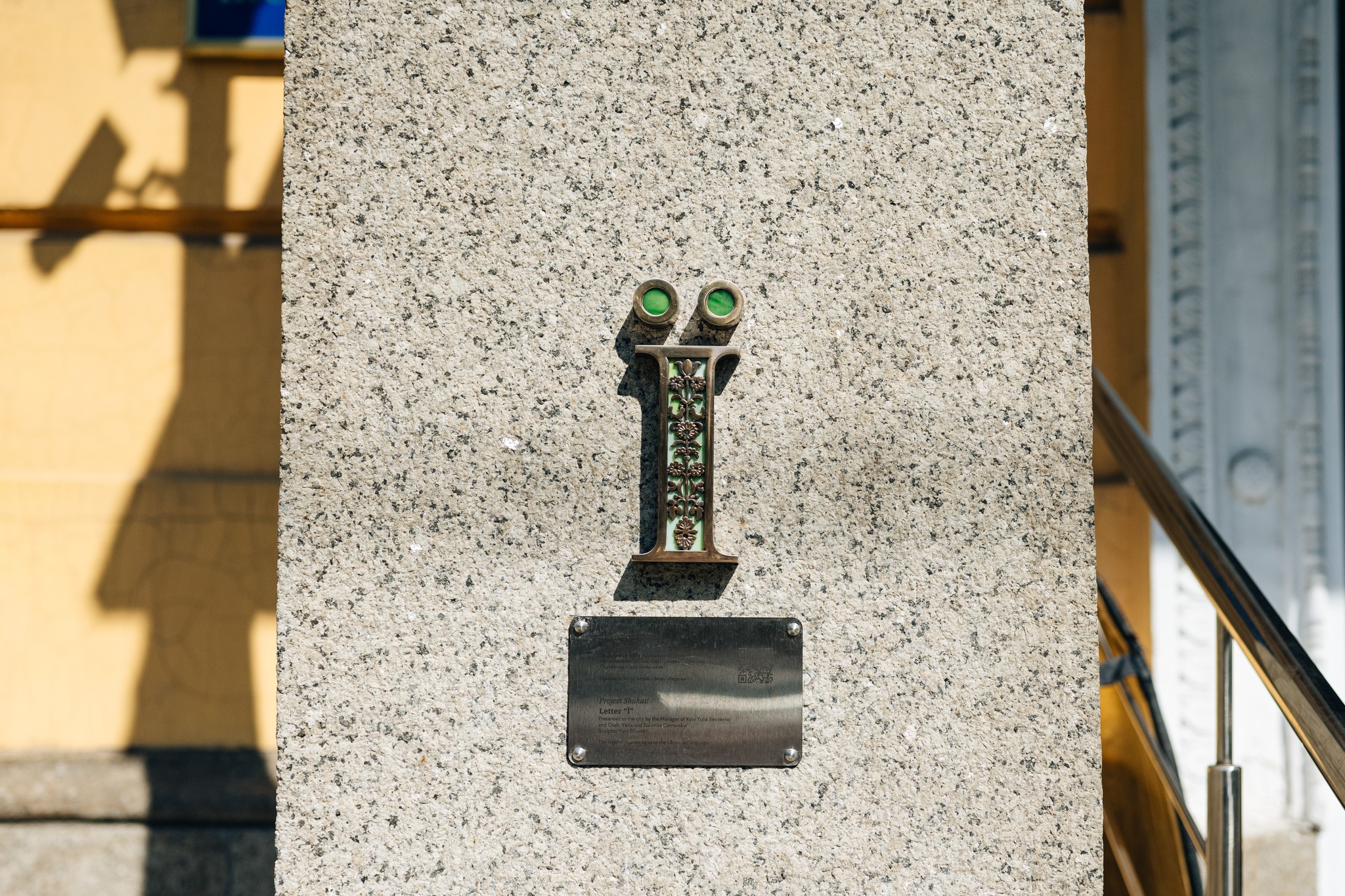 In Kyiv, at the entrance to the Educational and Scientific Institute of Philology at Taras Shevchenko National University, a new mini-sculpture dedicated to the letter 'Ї' was unveiled as part of the Shukay (Search) project.
"This sculpture is dedicated to the symbol of Ukrainian identity, without which the words 'Kyiv (Київ)' and 'Ukraine' (Україна) cannot be spelled. The letter 'Ї' is a unique Ukrainian treasure, absent in other Slavic alphabets. Modern Ukrainians, marking various things with it – from clothing to street objects – emphasize their identity and uniqueness, which invaders have tried in vain to erase for centuries," write the organizers of the Shukay project.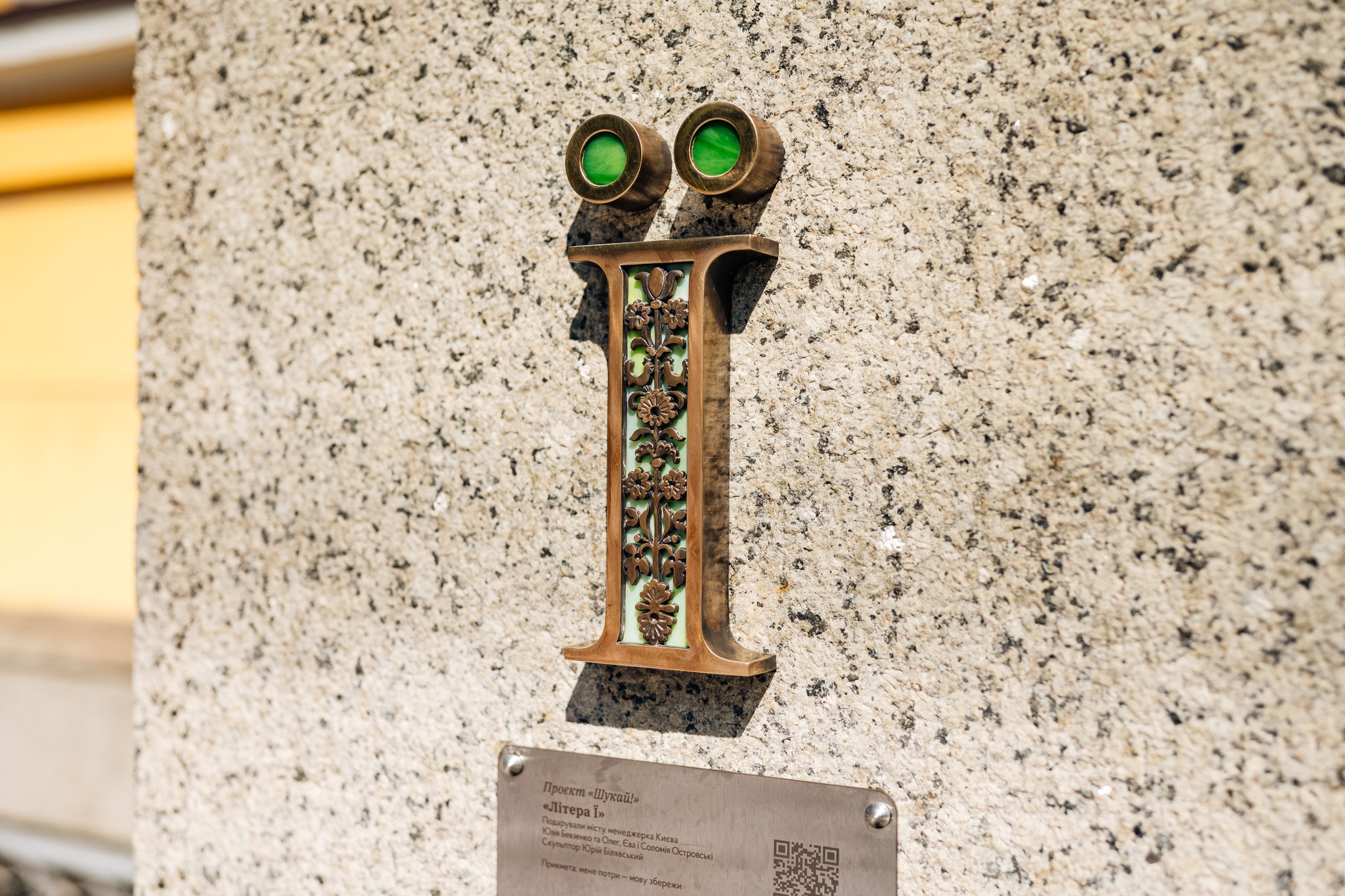 This is the 41st mini-sculpture in the project. It enriches the walking route, marked by all the sculptures in the vicinity of the University. It encapsulates the unwavering spirit of the university, according to the creators.
"Taras Shevchenko National University of Kyiv has faced destruction from Russian missile attacks more than once, but it is restored each time thanks to its community, friends, and partners," adds the Shukay project.
Pieces of colored glass from the stained glass windows of the KNU campus, which were damaged in a missile attack on December 31, 2022, have been incorporated into the sculpture.
The letter 'Ї' has been placed on Taras Shevchenko Boulevard, 14. The Ostrovsky family – Oleg, Eva, and Solomiya – served as patrons for this project. The sculptor is Yuriy Bilyavsky.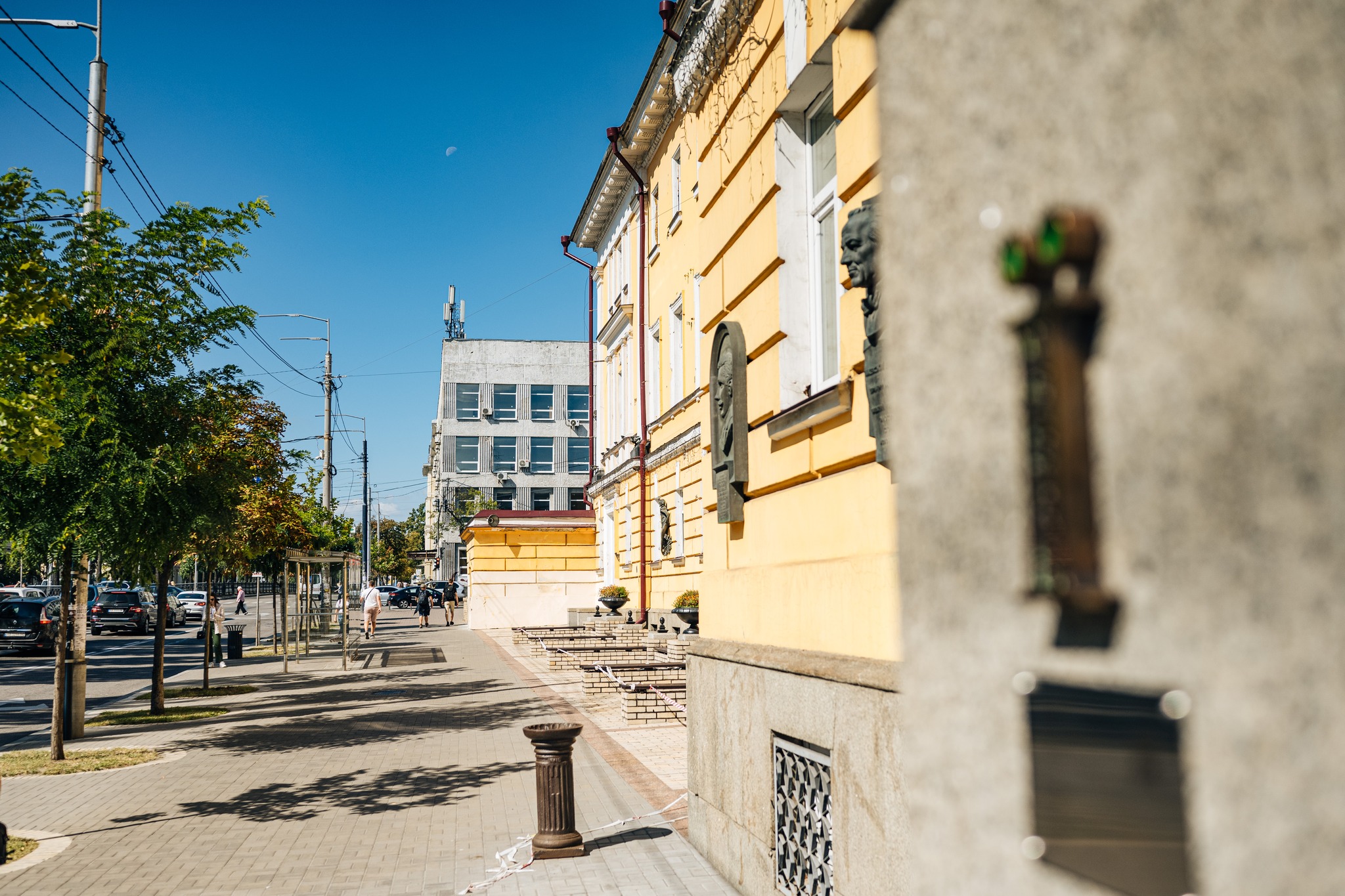 Photo: Roma Yeremenko