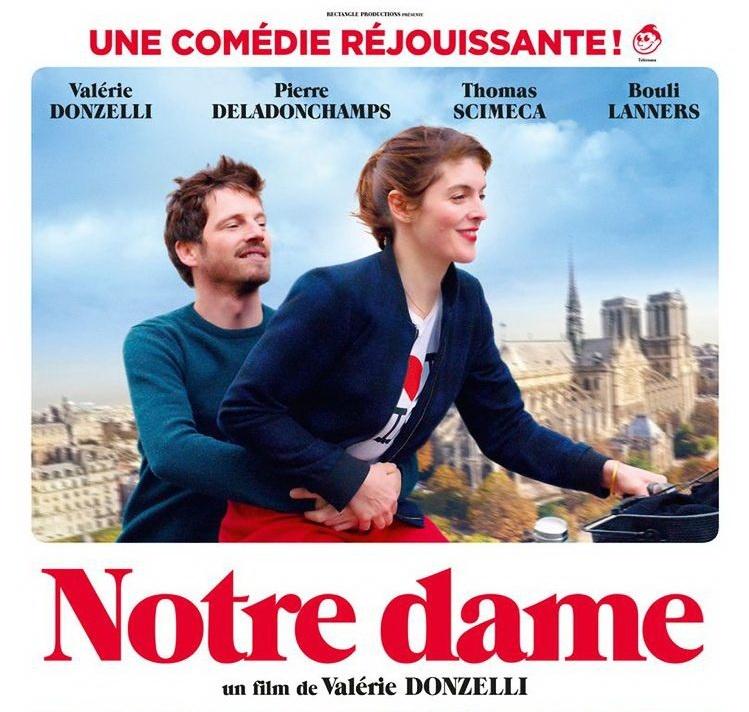 02 April
ArthouseTraffic-Odessa presents
The sixth film from Valérie Donzelli is a refreshing comedy in pastel tones that allows us to laugh at human imperfections
Synopsis:
Maud Crayon, a failing architect and single mom of two, whose weak ex-husband is still in the picture, can only dream of a miracle to shake things up. Now the famous winner of the contest to lead the renovation of the esplanade of Notre-Dame de Paris, Maud welcomes back in her life her charming ex-boyfriend Bacchus, and must reveal her feelings to both her exes if she wants to start living happily ever after.
With the offbeat and politically incorrect humour that characterises her work, Donzelli addresses the misery of the world through the prism of imagination. Maud allows us to observe the world through a deforming lens with pastel colours that transforms sadness into poetry, failure into victory.
Notre dame is produced by the French Rectangle Productions, Les Films de Françoise andFrance 2 Cinéma and by the Belgian Scope Pictures. International distribution is handled byPlaytime.
Director: Valérie Donzelli
[gallery]