Main — Culture — Odessa: Anniversary of the Liberation Day
Culture
Odessa: Anniversary of the Liberation Day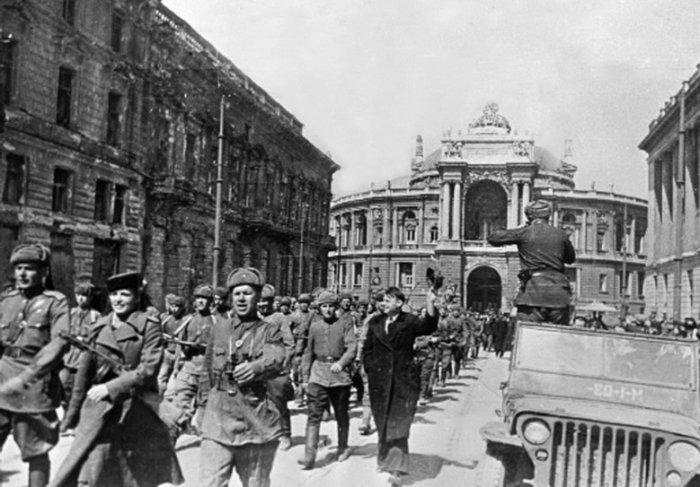 On April 10, 1944
Every year Odessites celebrate the Odessa Liberation Day from Nazi occupiers. So, on April 10, 1944, during the Odessa's offensive, which took place from March 26 to April 14, 1944, Odessa was liberated by the troops of the Red Army's Third Ukrainian Front.
This year it's the 76th anniversary. But time passes and much has already been forgotten. During the occupation, which lasted for 907 days, 82 thousand inhabitants died in the city and 78 thousand people were taken to Germany.
During the occupation of Odessa, many factories and plants were destroyed, more than two thousand buildings, a hospital, a clinic and a sanatorium were blown up and burned. The building of the current City Hall on Dumskaya square was damaged. The seaport was almost completely destroyed - all berths, freight marinas, warehouses with grain and goods were burned.
The heroism of the odessites remained in books, films, monuments. Among them there is a unique museum of partisan resistance - the catacombs in the village of Nerubayskoye. During the liberation days, it were the partisans who prevented the bombing of the Opera House, the House of Scientists, the State Library, the Philharmonic Hall, the Vorontsov Palace, industrial enterprises, and educational institutions. They neutralized the mines under these buildings. In one night on April 10, partisans killed more than 300 Nazis.
On the 1st May, 1945, under the order of the Supreme Commander in Chief, Odessa was announced a hero city.
---