Main — War — "Political corpse". Putin wants to bring Yanukovych back to Ukraine
War
"Political corpse". Putin wants to bring Yanukovych back to Ukraine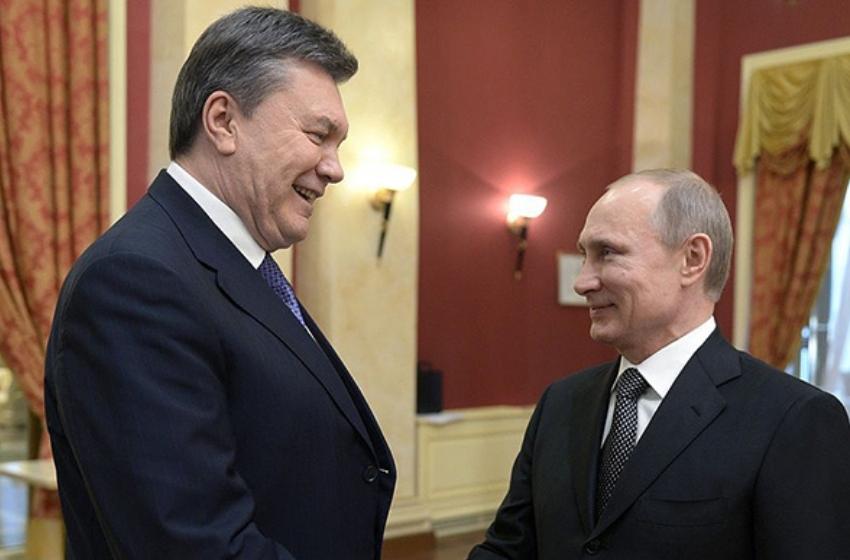 ---
Vladimir Putin wants to return fugitive President Viktor Yanukovych to Ukraine. Yanukovych is currently in the Belarusian capital, Minsk, and is preparing for a special operation.
According to a source in the Ukrainian intelligence, the Kremlin is preparing an information operation or action to return Yanukovych to Ukraine.
At the same time, intelligence does not rule out that an appeal on behalf of Yanukovych to the Ukrainian people may be published shortly.
It will be recalled that Viktor Yanukovych fled Ukraine during the Revolution of Dignity. Since 2014, he has been hiding in Rostov, Russia. All these years, politicians appear infrequently.
He has held several press conferences but has not heard from him for more than six months—only a few statements in writing through attorneys.
In January 2019, the Obolonsky District Court of Kyiv sentenced Yanukovych to 13 years in prison in absentia. He was found guilty of treason, particularly by appealing to Russian President Vladimir Putin in 2014 to send Russian troops to Ukraine. Last year, the verdict was upheld by the Supreme Court.
The Office of the President says that this only shows total ignorance of the real mood in Ukraine.
Mikhail Podolyak, the adviser to the head of the President's Office, said this in a commentary.
"Several aspects are important in such an enchanting story with "Yanukovych, who is in Minsk". The first and key one: any mention of the name Yanukovych as a kind of "opportunity" once again shows us the total ignorance of the Russian Federation about the real mood in Ukraine. A complete lack of understanding of what kind of country it is. He said that the Russians have never had any objective analytics ㅡ hence such deadly decisions," he said.
According to Podolyak, this is where Russia's propaganda stories about a "mass meeting of Russian tanks with flowers" ​​and the confidence of Russian elites that hundreds of thousands of nationalist armies are marching through the streets in Ukraine come from.
In short, they don't understand anything in Ukraine at all. The second aspect of this amazing story is that Yanukovych is an absolute "political corpse." Such an ancient outsider with a toxic reputation that even mentioning his last name sounds a bit cheeky

Mikhail Podolyak
The Office of the President notes that the mention of Yanukovych will only provoke even more resistance.
---