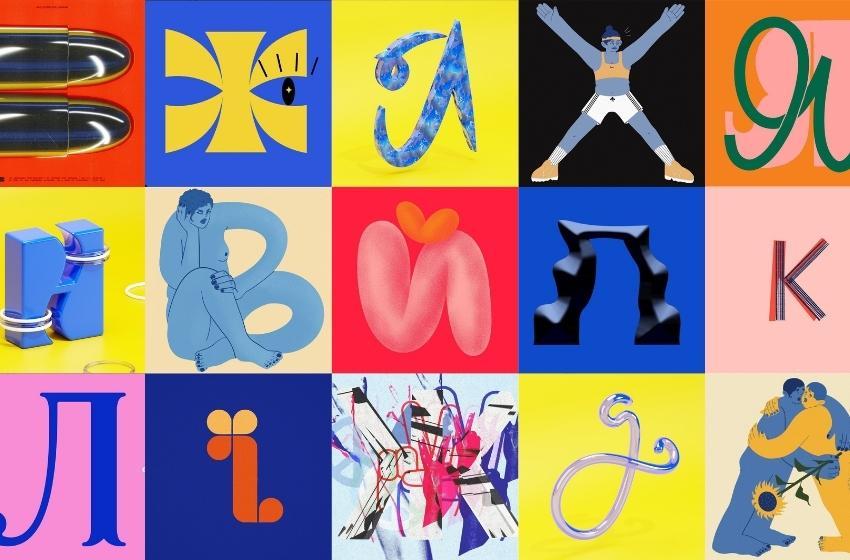 ---
Polish designers have created an Instagram page 33 Letters for Ukraine, which collects designs for the letters of the Ukrainian alphabet. The project aims to promote the Ukrainian language and culture.
---
We are hoping to share the values of respect, empathy and curiosity about Ukrainian culture further and combine it with our design expertise to promote the Ukrainian language in Poland and beyond
Set up by Polish designers Joasia Fidler-Wieruszewska, Alina Rybacka-Gruszczyńska and Aga Kotowska, 33 Letters for Ukraine is an ongoing initiative to express solidarity with Ukraine and show that it is an "independent country with its own culture, history, and language."
The idea is simple and takes inspiration from the well-known 36 Days of Type project: Designers from all around the world (but particularly from Poland and Ukraine) are invited to take part in a "type challenge" which sees them design single letters from the Ukrainian alphabet. Each day, on its Instagram page, the group shares a new letter created by a different designer, running from 7 March until 8 April 2022.
Designers from all over the world took part in the initiative, and the Instagram page is updated daily, until each letter of the Ukrainian alphabet had its own unique designs.
---