Main — Culture — An American photographer has received the International Photography Awards for a photo series depicting the war in Ukraine
Culture
An American photographer has received the International Photography Awards for a photo series depicting the war in Ukraine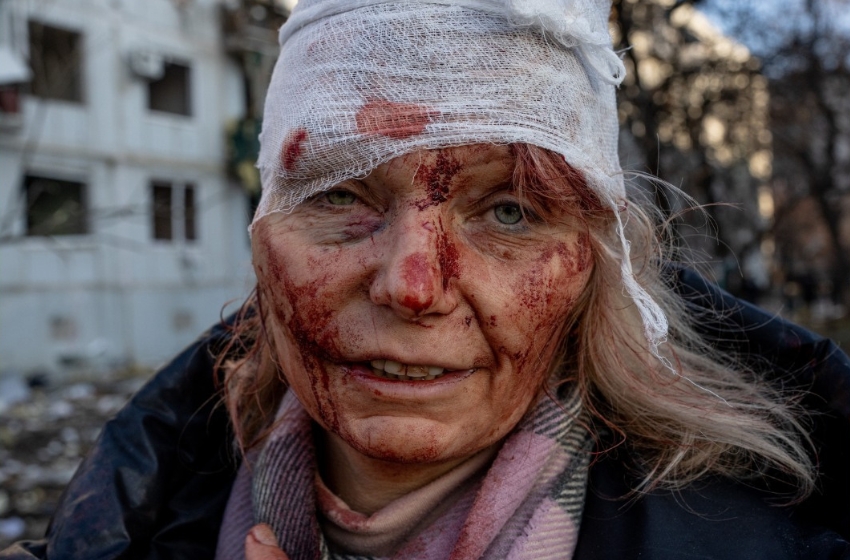 American documentary photographer Wolfgang Schwan has been awarded the prestigious International Photography Awards for 2023 for his photos taken in Ukraine on the first day of Russia's full-scale invasion. Specifically, he received recognition for his photo of a teacher from Chuhuiv, Olena Kurylo, who was wounded in a missile strike, which gained international attention. Wolfgang Schwann, who was working as a photojournalist for the Turkish news agency "Anadolu" at the beginning of the conflict in Ukraine, secured the first place in the "Editorial/Press" category, subcategory "War," earning the title of Press Photographer of the Year. This was announced by the competition's press service on Facebook.
Schwann shared the story behind this particular photo in an interview with "Anadolu." According to him, he had spent nearly two months in the Donbas region before the Russian invasion began. On the morning of February 24, when Russia announced the start of hostilities, Schwan, along with his colleague Alex Lori, headed to Kharkiv. One of the first individuals they encountered there was a woman, her face covered in blood.
"We asked her name, age, and occupation. She said her name was Olena Kurylo, she was 58 years old, and she was a teacher," Schwan recounted. He captured the photo of her injured. The photograph taken by "Anadolu's" correspondent became one of the symbols of the Russian-Ukrainian war and attracted the attention of global media outlets. It made headlines in many well-known publications such as The Guardian, The Times, The Sun, Independent, and Bild. Additionally, it was featured on CNN and BBC broadcasts.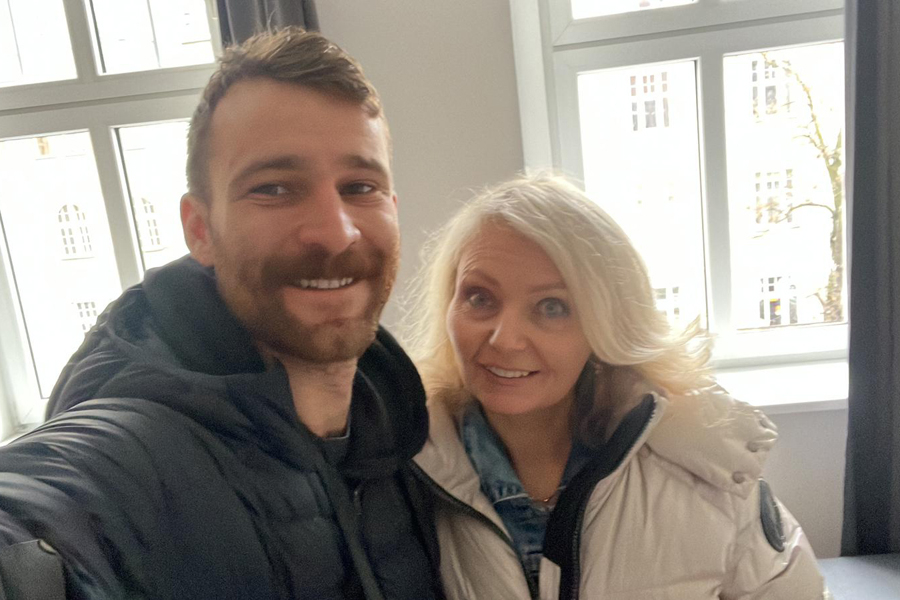 Documentary photographer Wolfgang Schwan and Chuguiv teacher Olga Kurylo after her recovery
American artist Evgenia Gershman painted a portrait of Olena Kurylo based on Schwann's photograph. The artwork was titled "First Face of War: Intimate Portrait of Ukrainian Teacher, 2022" and was sold at an auction by Heritage Auctions in the United States for $100,000. All the proceeds from the sale of the painting were donated to the Ukrainian Red Cross.
The International Photography Awards is a prestigious award for photographers. This year, photographers submitted series of works in 11 main categories with multiple subcategories. Each category had its own "Photographer of the Year" designation.