Main — Business — Bilateral relations with Georgia
Business
Bilateral relations with Georgia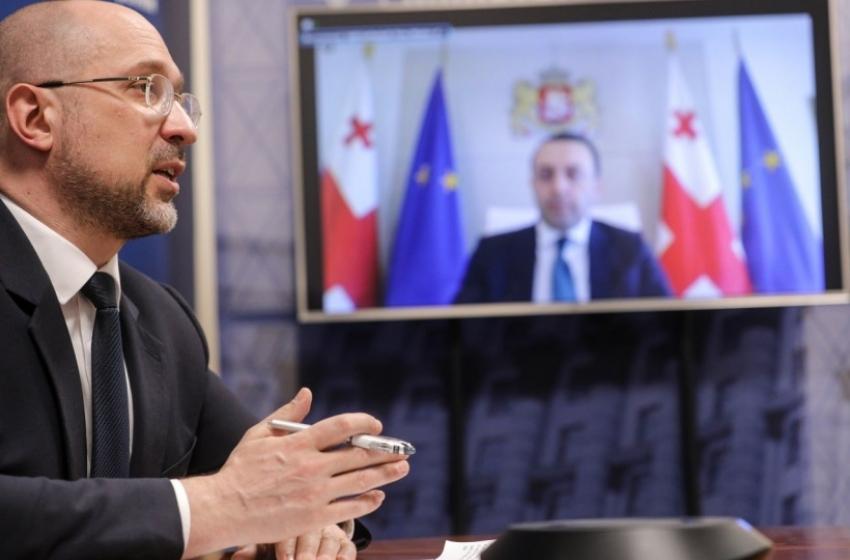 ---
Prime Minister of Ukraine Denys Shmyhal held a videoconference with Prime Minister of Georgia Irakli Garibashvili. The Heads of Government tackled the development of cooperation, new areas of cooperation, countering the spread of COVID-19 and strengthening defense capabilities.
---
This funding will be directed to purchase modern equipment, to create research facilities for students and scientists, to carry out repair work to improve the efficiency of educational space at the university. In particular, the purchase of modern computer equipment and software to increase informatization in universities, as well as providing a high level of education, including remote learning.
The key targets of the project are to increase the competitiveness of university graduates in the labor market by updating approaches to teaching, learning and research in accordance with modern challenges. In addition, it is no less important to regain the authority of higher education institutions of Ukraine among students, including at the international level.
The project will be implemented over a five-year period by the Ministry of Education and Science of Ukraine.
Ukraine must ensure a faster pace of economic development to reach the level of the developed economies in the world. I understand how much the quality of higher education affects the economic advancement of the country, and therefore the funds raised will be a successful investment of the Government in our economic future. We are working to find financial resources to achieve these goals.

Deputy Finance Minister Olexandr Kava
The procedures for signing of the relevant Agreement between Ukraine and the International Bank for Reconstruction and Development (IBRD) as well as for shaping criteria for the selection of higher education institutions that will participate in the project will be shortly held.
The project Ukraine Improving Higher Education for Results is designed to increase public confidence in the higher education system as a whole and to introduce up-to-date teaching and learning methods using distance learning technologies that will provide relevant knowledge and skills for graduates that will be relevant to labor market needs and society as a whole.
Source: Communications Department of the Secretariat of the CMU