Main — War — British intelligence: The USV threat likely continues to constrain operations of Russia's Black Sea Fleet
War
British intelligence: The USV threat likely continues to constrain operations of Russia's Black Sea Fleet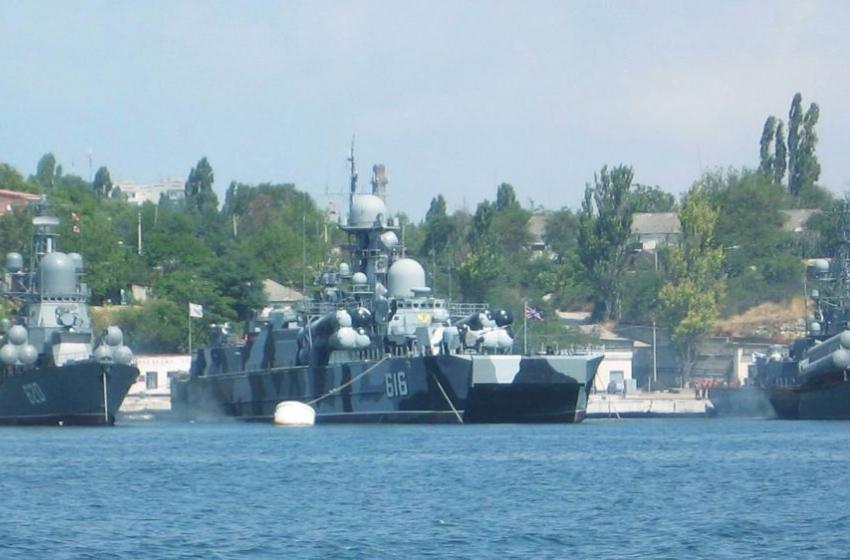 ---
According to British intelligence, the operation of unmanned surface ships (USVs) and aerial drones is likely to limit the operations of the Black Sea Fleet of the Russian Federation.
"On 22 March 2023, at least three uncrewed surface vessels (USV) and one uncrewed aerial vehicle reportedly attempted to strike the Russian naval base of Sevastopol, in occupied Crimea," according to a defense intelligence report published in tweeted the Ministry of Defense of the United Kingdom of Great Britain and Northern Ireland on Monday.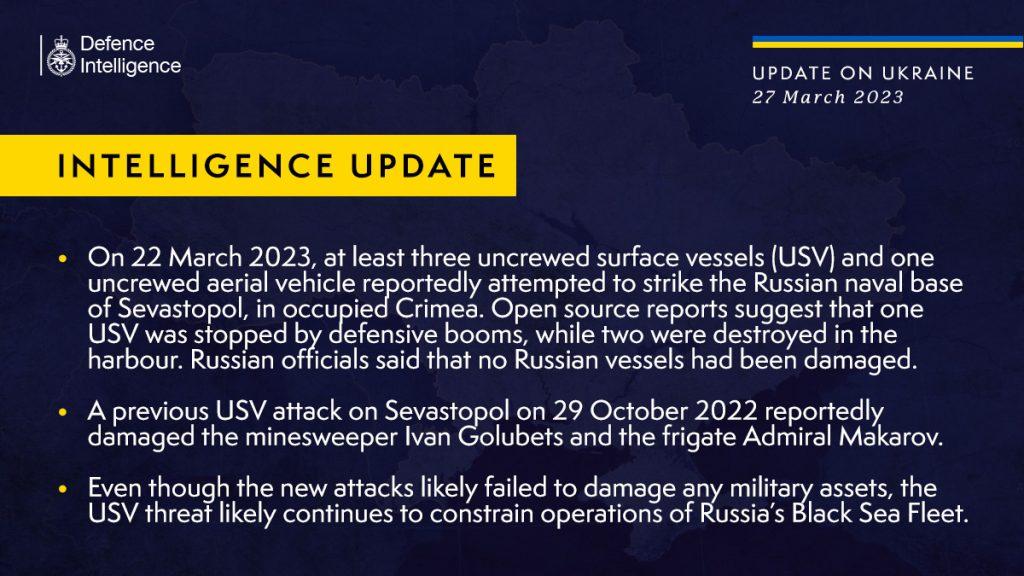 As noted with reference to open sources, one USV was stopped and two were destroyed in the harbor. Russian officials said no Russian vessels were injured.
A previous USV attack on Sevastopol on 29 October 2022 reportedly damaged the minesweeper Ivan Golubets and the frigate Admiral Makarov.
According to British intelligence experts, "Even though the new attacks likely failed to damage any military assets, the USV threat likely continues to constrain operations of Russia's Black Sea Fleet."
---