Main — Culture — "Kyiv Review" exhibition in Odessa by the Italian photographer Enzo Dell'Acqua
Culture
"Kyiv Review" exhibition in Odessa by the Italian photographer Enzo Dell'Acqua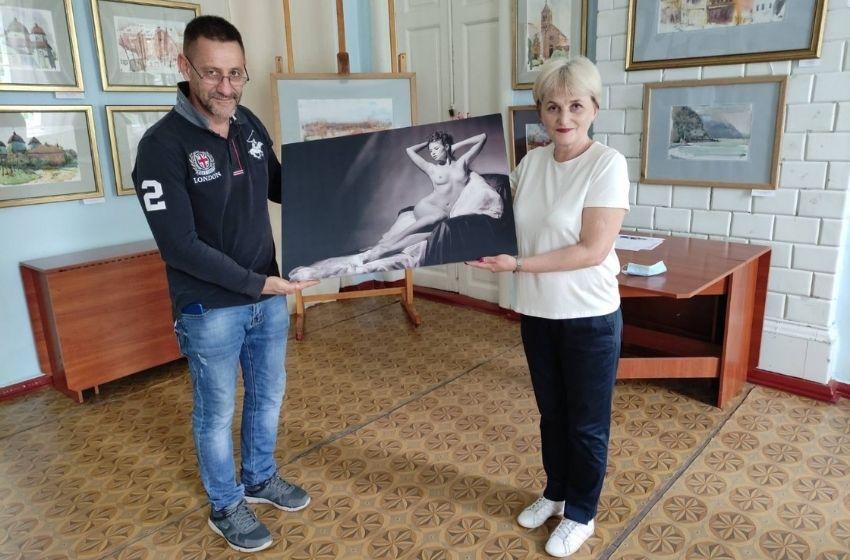 ---
From 9 to 18 of July, the Odessa National Scientific Library hosts the multimedia photo exhibition by Italian photographer Enzo Dell'Acqua, part of the international multimedia project "Kyiv Review". An emotional journey through Ukraine through the eyes of an Italian photographer from Milan.
---
Enzo Dell'Acqua worked at this project for two years by immersing himself in the reality of the Ukrainian capital, in order to understand its spiritual essence and its harsh reality. Kyiv is not only the capital of the country, but it is also a sort of mirror that shows the traditions of Ukrainians, coming from all regions of the country; it is almost like Milan in the seventies. Having touched various aspects of Kyiv's life, the photographer planned to realise a different photo exposition from the traditional ones, in order to engage the viewer in an journey of images and sounds and get him understand the stereotypes that often negatively affect an objective vision of Ukraine's complex reality.
At the opening ceremony, Iryna Biryukova, General Director of the Odessa National Scientific Library, thanked officially the organisers of this project, a good example of cultural diplomacy remarking the Ukraine-Italy historical relations, and also for the gift of a photo album "Milano" received by Dell'Acqua.
The exhibition is an initiative of the cultural association "Ucraina Piú - Milano APS", based in Milan and guided by Iryna Luts. The project was supported by the City of Milan, the Consulate General of Ukraine in Milan and the private sponsors Gasway and Meest.
---
Enzo Dell'Acqua (born in Milan in 1966) is a freelance photographer, working in the art field for many years. His photos have been exhibited at some of the most prestigious international exhibitions dedicated to contemporary art, including Armory Artweeks New York, Basel Art and Basel Art Miami and many others, in prominent cities including London, Paris, Barcelona, ​​Bruges, Milan, Venice, Bologna. Rome and Palermo. Since 2019, he has been cooperating with the association "Ucraina Più - Milano APS" in Milan in order to help draw attention to the initiatives of the Ukrainian-Italian community. The Milan-based association owes its birth to a group of Ukrainian women, coordinated by Iryna Luts, and works with various Ukrainian associations and structures around the world.
---