Main — Diplomacy — Features of Bessarabian cuisine
Diplomacy
Features of Bessarabian cuisine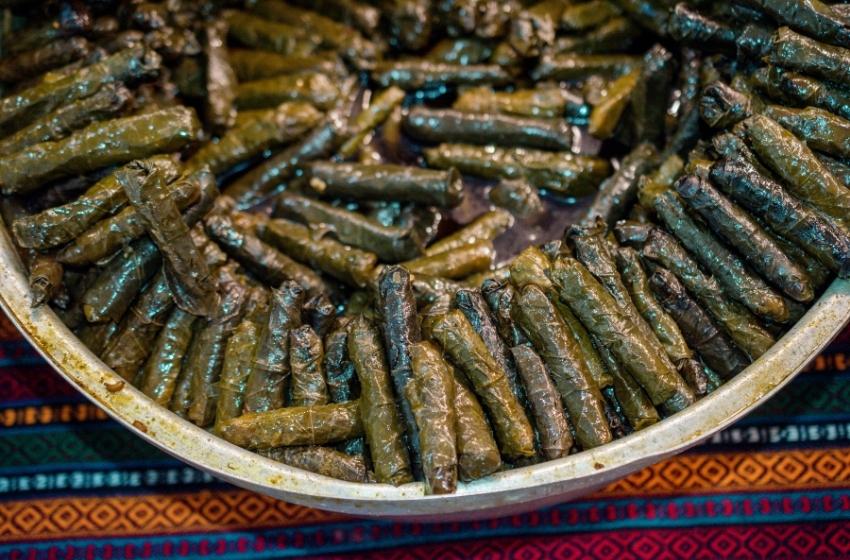 ---
Between the Black Sea, Prut, Danube and Dniester there is an area where hardworking, talented and generous people live. The unique flavour of the region is felt immediately, as soon as you step on the land in the South of Ukraine. Its peculiarity is, first of all, in the local cuisine.
---
Bessarabian cuisine was formed over several centuries under the influence of many other cuisines: Moldovan, Romanian, Bulgarian, Ukrainian, Jewish, Turkish and even Greek. In general, it unites the colourfulness of 260 nationalities. This is what becomes a gourmet bait. Recipes for many dishes are passed down from generation to generation, so some treats are not written on paper, but passed by word of mouth.
Joy for vegetarians
Bessarabian cuisine is characterized by a variety of vegetable dishes, a variety of herbs and spices. Stuffed vegetables are traditional in the diet: zucchini, eggplants, tomatoes, peppers. Moreover, minced meat can be completely different: meat, vegetables, meat and vegetables, or cereals with vegetables / meat.
But meat lovers will not be disappointed either: there are enough meat and fish dishes. A special feature of Bessarabian cuisine is the love for feta cheese: this cheese is used in almost all dishes, and is also served separately. For clarity, we will tell you more about some of the treats.
Bessarabian ukha with salamur
It is prepared from various types of Danube fish over an open fire. They use Danube carp, catfish, pike perch, sturgeon. Cooking real fish soup is an art. First, onions are dipped into boiling water, then potatoes and carrots. Later, fish and tomatoes or tomato juice are added. At the end, generously sprinkle with herbs. The finished ear should absorb the scent of greenery.
This dish is served in a special way - fish separately on a large plate, and the soup is poured into separate cups or bowls. Be sure to offer a special salamur sauce and light local wine.
Grape leaves rolls
Known far beyond the borders of Ukraine, stuffed rolls in Bessarabia still have their own difference, because juicy minced meat is wrapped not only in cabbage leaves, but also in grape leaves. Such stuffed cabbage rolls have different fillings: meat, vegetable, mushroom and are served with homemade sour cream.
Such grape leaves rolls are small and neat, they are made for the holidays to show the skill of the hostess. Yes, yes, our women love to listen to compliments about their dishes, and this should always be remembered!
Vertuta
A dish of Moldovan and Greek cuisine is a drawn dough roll, similar to a German strudel. Fill the vertuta with feta cheese, fried onions, pumpkin, poppy seeds with raisins, feta with tomatoes, honey with walnuts, apples, etc. One bite is enough to satisfy your hunger for half a day. The kids love such a treat, you can take it to school to have a snack at recess, and for a walk - share it with friends.
Stuffed pepper
This dish has long been international. Even in Bessarabia, it is difficult to determine the belonging of this treat to any nationality. It is often cooked, especially in the season of fleshy bell pepper, which is filled with a variety of fillings. It is stewed and baked in the oven with sour cream and special sauces.
Bryndza
Soft and very salty cheese made from sheep's or goat's milk. A wonderful appetizer for Bessarabian wines. Cheese made from cow's milk is considered by local gourmets to be a "fake".
Mamalyga
Mamalyga is prepared very simply: finely ground corn grits are poured into salt water and, stirring, boiled until tender. Then spread the thick porridge on a clean waffle towel and cover. When the cake has cooled down, it's time for the family to sit down at the table. A good hostess knows that the main thing for hominy is to serve it deliciously. To do this, homemade sour cream is poured into one bowl, grated feta cheese is poured into another. This dish is also served with cracklings.
Dumplings with cherries
This treat is known to many. But those cooked in Bessarabia - they are still different! Probably because cherries are juicier: fertile soil saturated juicy rubies so much that they became fleshy and sweet. Locals love these dumplings and serve them as a dessert or as a separate dish.
Danube herring
Fish with tender meat, has a pleasant specific taste. Caught in the Danube in March-June. It is boiled in very salty water, but this fish is very fatty. Often served with fried sauerkraut.
Kawarma (Kavurma)
The meat dish is usually made from lamb. Usually, old lamb is taken, because it is fatty, and this plays an important role in the preparation of this dish. There is also a Bulgarian variety of kavarma, which is made from pork. When kavarma appears on the table, the mood of the household rises with lightning speed.
This is not the whole list of the colourful cuisine of the Odessa region. But you have a great opportunity to visit the edge of picturesque Bessarabia and yourself to appreciate all the subtleties of the treats that hospitable people will offer you.
---