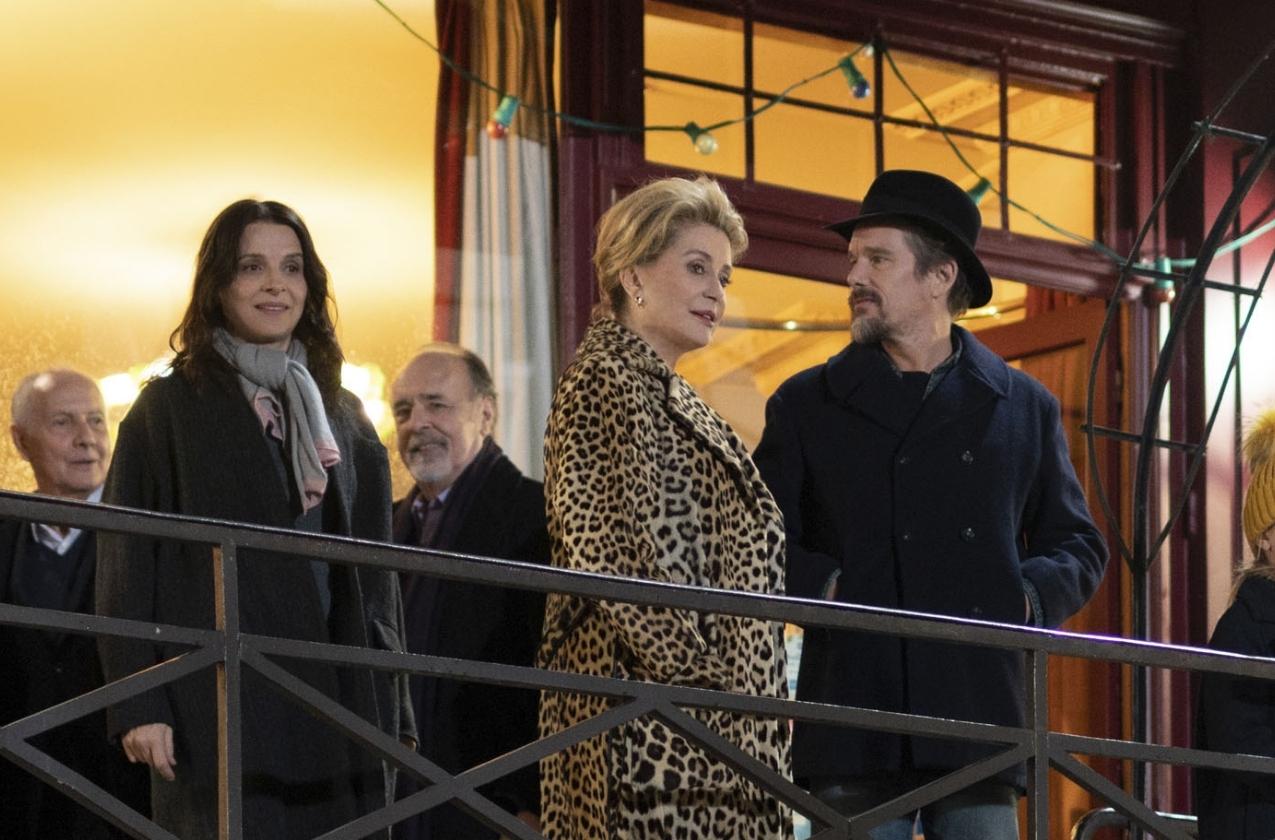 ---
Save the Dates: 12 - 21 February, "French Movie Evenings" - the annual festival of the French film premieres.
---
A collection of new and best French films to viewers all over Ukraine this year for the first time will be presented online by the French Institute in Ukraine and the Arthouse Traffic.
Exclusive partner of the UKRSIBBANK BNP Paribas Group event. In 2021, French Movie Evenings will be held for the sixteenth time. The films will be shown in the original language with Ukrainian subtitles and will be available throughout the country. Enjoy!
---
Programme:
Effacer l'historique (Delete History), 2020
French-Belgian comedy film co-produced, written and directed by Benoît Delépine and Gustave Kervern.
In a small subdivision in the French province, three people are grappling with new technologies and social networks: Marie, a depressed divorcee and mother of a 15-year-old teenager whom she does not have custody of but only has visiting rights, is the victim of sextape blackmail. Bertrand, a widower in debt, discovers that his daughter is being harassed in high school, and falls in love with his only interlocutor, a call center hostess. For her part, Christine, a VTC driver, does not understand why the ratings given by her customers refuse to take off. All three, very close friends since their meeting on a roundabout as yellow vests, will then decide to go to war against the "internet giants".
---
Seules les bêtes (Only the Animals), 2019
French drama film directed by Dominik Moll. It is based on the novel Seules les bêtes by Colin Niel.
In France, a woman disappears during a snowstorm. The next day, her car was found abandoned in a small road. The gendarmes have no leads, several people are linked to this disappearance, but no one suspects that this story began, far from this mountain swept by the winter winds, by an internet scam originating in Abidjan.
---
ADN (DNA), 2019
Neige, divorced and mother of three, regularly visits Emir, her Algerian grandfather who now lives in a retirement home. She adores and admires this pillar of the family, who raised her and above all protected her from the toxicity of her parents. Relations between the many members of the family are complicated and resentments are numerous ... Fortunately Neige can count on the support and humour of François, her ex. The death of the grandfather will trigger a family storm and a deep identity crisis at Neige.
---
Adieu les cons (Bye Bye Morons), 2019
When 43-year-old Suze Trappet finds out that she's seriously ill, she decides to go looking for a child she was forced to abandon when she was 15. On her madcap bureaucratic quest she crosses paths with JB, a 50-year-old man in the middle of a burnout, and Mr. Blin, a blind archivist prone to overenthusiasm. The unlikely trio set off on a hilarious and poignant helterskelter journey across the city in search of Suze's long-lost child.
---
La Vérité (The Truth), 2019
Nomination for the Audience Award, San Sebastián International Film Festival, 2019.
Nomination for the "Golden Lion", Venice International Film Festival, 2019.
Fabienne, cinema icon, is the mother of Lumir, screenwriter. The publication of her memoir brings her daughter and her family back from the United States to the Parisian family home. But the reunion will quickly turn into a confrontation: hidden truths, unacknowledged grudges, impossible loves are revealed under the intrigued gaze of men. However, Fabienne is currently shooting a science fiction film in which she plays the elderly daughter of an eternally young mother. Reality and fiction then merge, forcing mother and daughter to meet again.
---