Main — Business — Ihor Zhovkva congratulated the Foreign Affairs Advisor to the Prime Minister of North Macedonia on the start of negotiations on the country's accession to the EU
Business
Ihor Zhovkva congratulated the Foreign Affairs Advisor to the Prime Minister of North Macedonia on the start of negotiations on the country's accession to the EU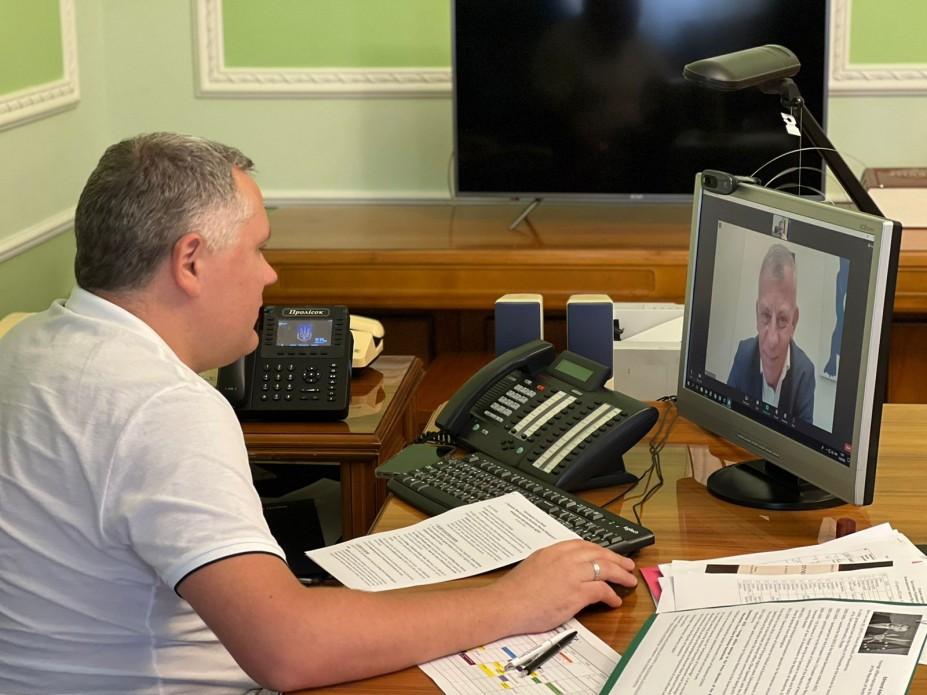 ---
Deputy Head of the Office of the President of Ukraine Ihor Zhovkva held an online conversation with Foreign Affairs Advisor to the Prime Minister of North Macedonia Edmond Ademi.
Ihor Zhovkva congratulated the Macedonian side on the start of the negotiation process on joining the European Union and wished them a quick progress on this path.
"Ukraine is sincerely grateful for the strong support for our European integration progress from all branches of the government of the Republic of North Macedonia," said the Deputy Head of the President's Office.
The interlocutors confirmed mutual readiness to actively exchange the acquired experience with the aim of faster rapprochement with the European community.
Ihor Zhovkva informed Edmond Ademi about the current development of the security situation in Ukraine and thanked for the constant support for the territorial integrity and sovereignty of our state, which the political leadership of North Macedonia clearly demonstrated since the beginning of Russia's armed aggression. The parties condemned the acts of terrorism that the Russian Federation continues to commit on the territory of Ukraine.
In this context, the importance of strengthening the role of international organizations, in particular the UN, in preventing acts of terrorism in our country was noted. The Deputy Head of the President's Office wished the Republic of North Macedonia a successful chairmanship of the OSCE in 2023 and expressed hope for the organization's speedy return to protecting its founding principles and affirming the spirit of Helsinki.
Ihor Zhovkva emphasized that for the success of the resistance, it is important for us to receive heavy weapons from foreign partners as soon as possible.
"Ukraine highly appreciates the position of North Macedonia regarding the significant strengthening of the capabilities of our Armed Forces," he said.
The Deputy Head of the Office of the President also thanked the Macedonian side for fully joining the sanctions against Russia introduced by the European Union and canceling visa-free regime for citizens of the aggressor country.
"Only the constant joint pressure of all Ukraine's partners will make it possible to limit the appetites of the Russian Federation and its continuation of military operations on the territory of our country," Ihor Zhovkva is convinced.
Preparations for the online summit of the Crimea Platform were discussed separately.
"We expect that North Macedonia will be represented at the summit at the highest possible level," said the Deputy Head of the Office of the President of Ukraine.
He also emphasized that the aggressor should hear a clear condemnation of his actions on the territory of the temporarily occupied Ukrainian peninsula, and this measure will help keep the Crimean issue on the international agenda and confirm the world's position on the importance of returning to the observance and respect of the principles of international law.
---