Main — War — Irina Venediktova signed a declaration on cooperation between the Office of the Prosecutor General and the competent authorities of France
War
Irina Venediktova signed a declaration on cooperation between the Office of the Prosecutor General and the competent authorities of France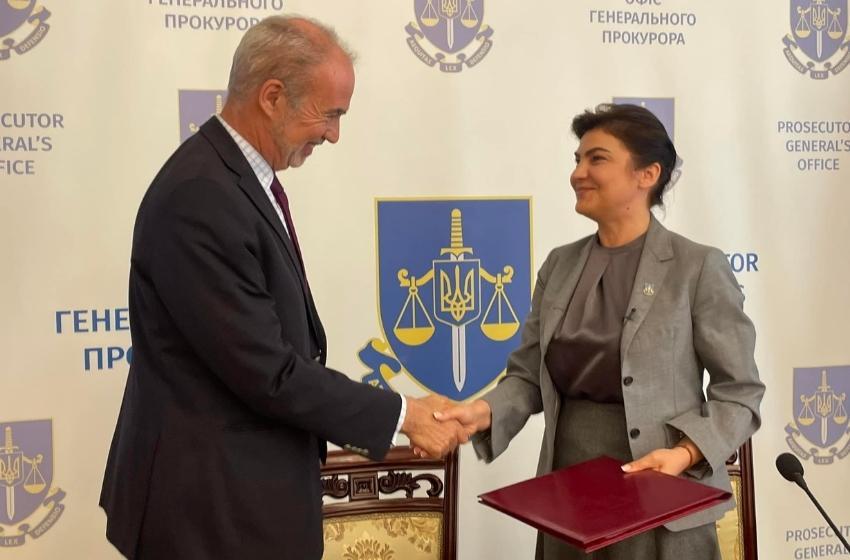 ---
Prosecutor General Iryna Venediktova signed a declaration of intent to cooperate between the Office of the Prosecutor General and the Office of Criminal Affairs and Pardons of the Ministry of Justice, the Prosecutor General's Office of the Court of Appeal in Paris and the National Counter-Terrorism Prosecutor's Office of the French Republic.
It is a document on cooperation on the most severe crimes, which provides for mutual legal assistance in acts related to the international armed conflict due to armed aggression by the Russian Federation against Ukraine - crimes against humanity, war crimes and genocide.
"Once again, I thanked the French side for its sincere support, practical assistance, and fruitful cooperation, which is constantly evolving. Colleagues from France were the first to come to our aid "on the ground" - three rotations of the mission of gendarmerie experts helped a lot in the investigation of Russian war crimes. This state was one of the first to appeal to the International Criminal Court, which allowed prosecutor Karim Khan to begin an investigation into the situation in Ukraine immediately," Iryna Venediktova said.
The French anti-terrorism prosecutor's office has a special unit for war crimes. It appoints individual investigators who are currently dealing with events in Ukraine.
"In the French Republic, 7 cases of war crimes in Ukraine have already been initiated, including the investigation into the deaths of journalists. And on this issue, we discussed the possibility of joining forces with colleagues to achieve a quick result," said the Prosecutor General.
She also stressed that the French prosecutor's office and the Interior Ministry are collecting testimonies from victims and eyewitnesses who left for France and are ready to hand them over to Ukraine through Eurojust. "Our partners also noted that they are actively working on the arrests of Russian funds," the Prosecutor General stated.
---