Main — Culture — Kharkiv MeetDocs will take place from 1 to 6 October
Culture
Kharkiv MeetDocs will take place from 1 to 6 October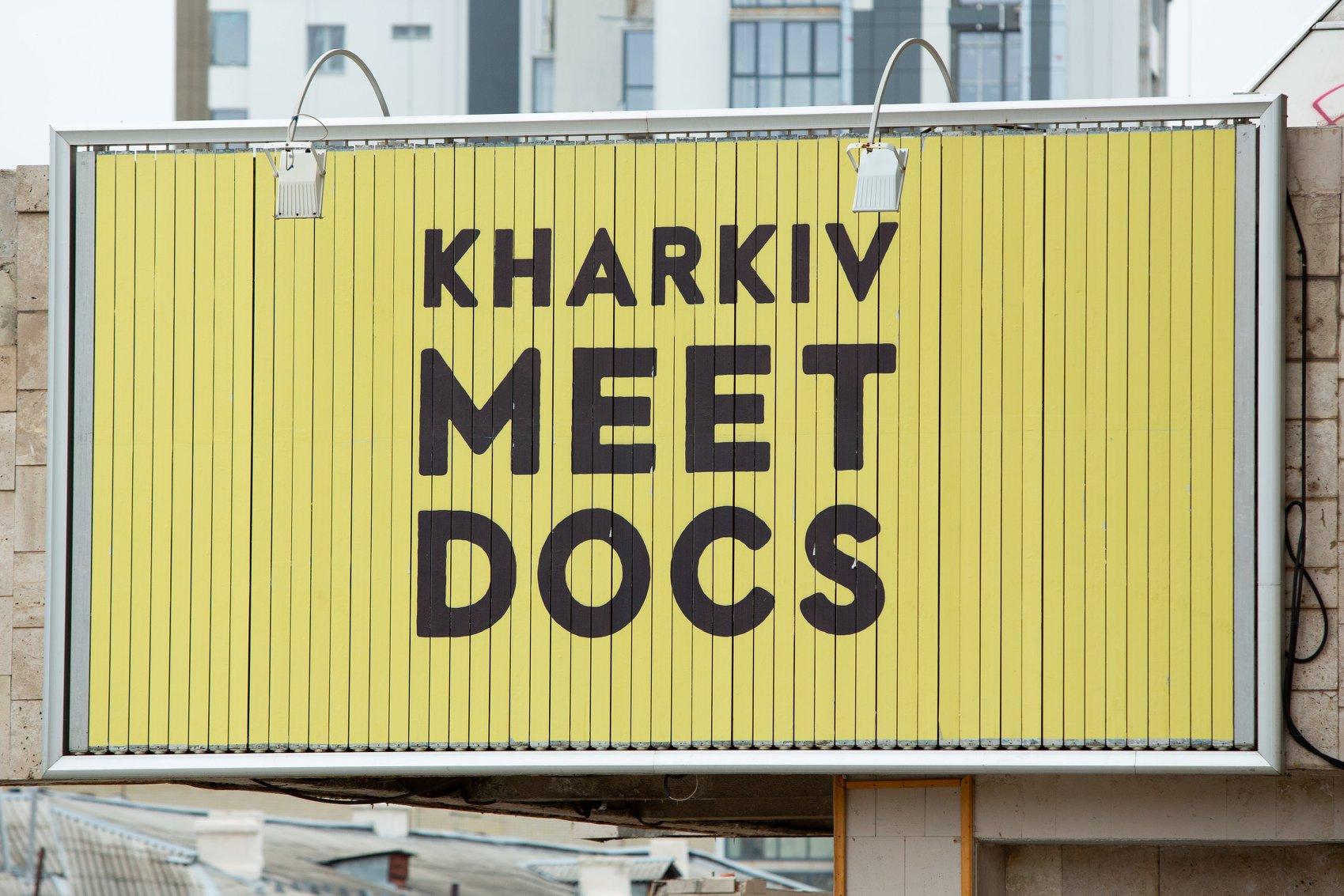 ---
This year Kharkiv MeetDocs will take place from 1 to 6 October in a mixed online and offline format. The festival program will include a national and international competition for feature and documentary full-length and short films, special screenings and national premieres, as well as an industrial section consisting of workshops, master classes and creative meetings with industry professionals.
---
Kharkiv MeetDocs is an international documentary and feature film festival that focuses on the culture, problems and daily life of the eastern regions of Ukraine. Festival programs include screenings of the best films from such festivals as the Sundance Film Festival, Berlinale, Festival international du film de Cannes, Oscar nominees and laureates.
Kharkiv MeetDocs was founded in 2017, the ideologue and director of the festival is film producer Evgeniya Kriegsheim. The main goal of the festival is to popularize Ukrainian documentary and feature films, expand the boundaries of the Ukrainian cinema audience and cultural development of Eastern Ukraine.
MeetDocs 2022 will be opened by the film "Flugt" by the Danish director Jonas Poer Rasmussen. This is an animated documentary co-produced by Denmark, France, Norway and Sweden. The main character is a refugee from Afghanistan, Amin Nawabi, who had to leave his country to save his life, and eventually settled in Denmark. This is a story of forced changes of countries and homes, complicated family and personal relationships, rescue from human traffickers and the search for a destiny far from home.
Having been selected for the Cannes Film Festival in 2020, "The Escape" unfortunately postponed its journey to the audience (then the festival did not take place due to the pandemic), but it had a strong start at the 2021 Sundance Film Festival, went through all major world festivals, received 3 awards of the European Film Academy ("Best European Animation", "Best European Documentary Film" and the European Universities Prize) and for the first time in the history of the "Oscar Award" won 3 nominations at the same time - as "Best Feature Documentary Film", "Best Feature Animated Film" and "Best International Film".
The fil that will end the festival will be "Eurodonbas" directed by Korniy Hrytsiuk, screenplay by Anna Palenchuk and Korniy Hrytsiuk, produced by 435 FILMS with the support of the Ukrainian State Film Agency.
Odesa International Film Festival, FILM.UA Group Ukrainian Film School, B2B Doc and Human Rights Film Festival Berlin became partners of the festival. Media partners are Novoe Vremya, UP Life, Ukrainian Week, Kino 24, Kinowar and Detector media.
The festival will take place with the support of the Federal Ministry of Foreign Affairs of Germany (Auswärtiges Amt).
---