Main — Culture — Manhattan Short Film Festival 2020
Culture
Manhattan Short Film Festival 2020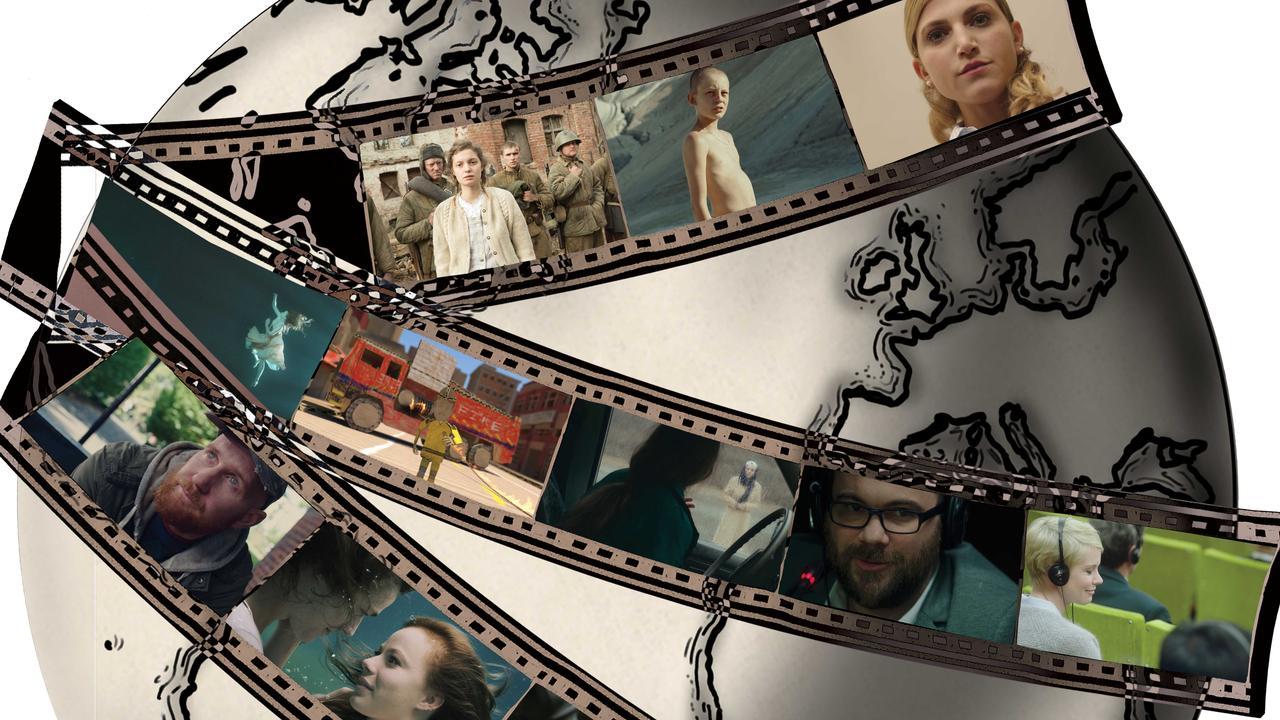 ---
There are no virtual screenings. Support your local participating venue as circumstances allow so they can keep their doors open.
---
Film lovers around the world (in more than 400 cities on 6 continents) will unite September 23 to view and vote on the nine finalists' films in the 24th Annual Manhattan Short Film Festival. Manhattan Short Film Festival is the only event of its kind. The Final Nine screen simultaneously across the world with the Best Film and Best Actor awards determined by ballots cast by the audiences in each participating venue. The nine best films were selected among 971 applications from 54 countries. Traditionally the finalists include films that have already established themselves at prestigious international film festivals. Every Film Selected is eligible to enter the Oscars.
In Ukraine, the Manhattan Short Film Festival is organized by Arthouse Traffic with the traditional support of the Stella Artois brand. All films are shown in Ukrainian duplication. The show will take place at 23 of September at 7pm in Green Theatre.
View a curated collection of short films from around the world – and youll be the judge! You will be given a voting card and brochure to enable you to vote for your favorite film and favorite actor. Winning filmmakers will receive cash and/or filmmaking equipment to further their talent.
---
Exam
Directed by: Sonia K. Hadad
Written by: Sonia K. Hadad, Farnoosh Samadi
Cast: Elaheh Afshari, Sadaf Asgari, Masih Kazemi
Country: Iran
Time: 15:00
Synopsis: A teenage girl gets involved in the process of delivering a pack of cocaine to its client, and gets stuck in a weird cycle of occurrences.
---
Safe Space
Directed by: Jake Robb
Cast: Erick Mitsak, Gregory Caine, Mark Simmonds
Country: Australia
Time: 5:35
Synopsis: Two detectives craft an intricate interrogation technique to intimidate an apparent witness to police corruption.
---
The Stick
Directed by: Teppo Airaksinen
Written by: Melli Maikkula
Cast: Juho Milonoff, Vilma Melasniemi, Elina Patrakka
Country: Finland
Time: 11:00
Synopsis: Aava has but one wish: to get a dog. Meanwhile, her parent's marriage is falling apart.
---
Hey, Gray
Directed by: Nikita Khozyainov
Written by: Olga Kostyanova, based on the story by Liya Timonina "Please forgive me, Dog"
Cast: Mikhail Sakulin, Artur Vakha, Ekaterina Kobba, Aleksey Toshchevikov
Country: Russia
Time: 13:50
Synopsis: At death's door, a thriving businessman meets his old dog Grey, which he heartlessly threw out on the street many years ago.
---
White Eye
Written & Directed by: Tomer Shushan
Cast: Daniel Gad, Dawit Tekelaeb, Reut Akkerman, Amir Busheri, Muhammad Abu-Leil
Country: Israel
Time: 20:00
Synopsis: A man finds his stolen bicycle, but now it belongs to a stranger. How much of himself will he lose to get it back?
---
Sticker
Written & Directed by: Georgi M Unkovski
Cast: Sasko Kocev, Xhevdet Jashari, Simeon Moni Damevski
Country: North Macedonia
Time: 18:45
Synopsis: After an unsuccessful attempt to renew his automobile registration, Dejan falls into a bureaucratic trap that tests his determination to be a responsible father.
---
The Present
Directed by: Farah Nabulsi
Written by: Farah Nabulsi, Hind Shoufani
Cast: Saleh Bakri, Maryam Kanj
Country: Palestine
Time: 24:00
Synopsis: On his wedding anniversary, Yusef and his young daughter set out in the West Bank to buy his wife a gift. Between soldiers, segregated roads and checkpoints, how easy can it be to go shopping?
---
Two Little Boys
Written & Directed by: Farbod Khoshtinat
Cast: Trace Talbot, Asa Germann
Country: USA
Time: 13:12
Synopsis: A boy's secret love for his closeted bully drives him into an unconventional road to confession and its consequences.
---
Maestro
Animators: Florian Babikian, Victor Caire
Country: France
Time: 1:40
Synopsis: A stick-wielding squirrel conducts a nocturnal chorus of opera-loving forest creatures.
---
Starting from Thursday 26 September through to Sunday 06 October the viewers will have a chance to watch the Manhattan Short Film Festival at the Cinema: Cinema City, Kinostar Kino, Rodina Cinema, Planeta Kino(Kotovskogo), Planeta Kino(Tairova)
---