Main — War — Odesa Photo Days' activities during the war
War
Odesa Photo Days' activities during the war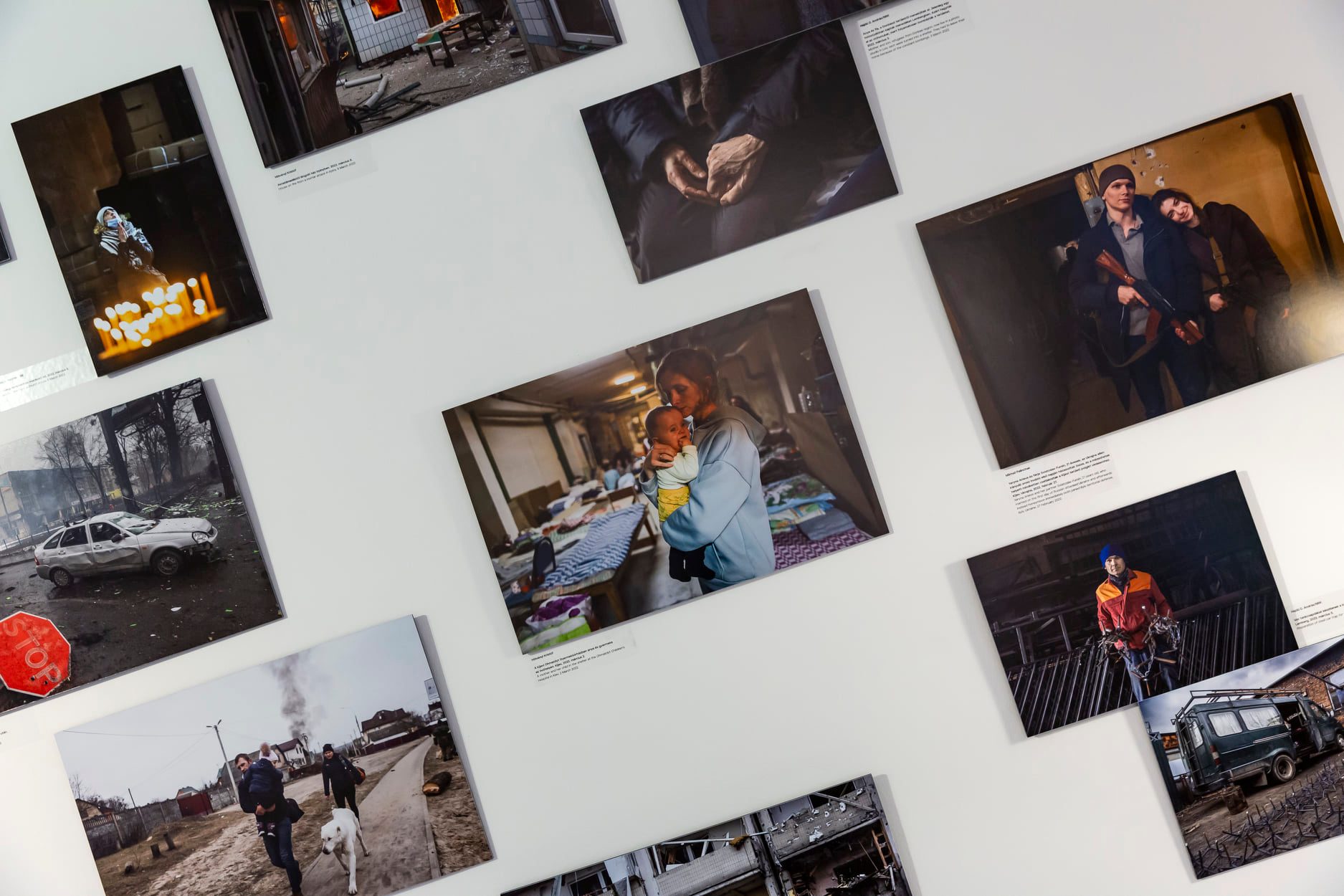 ---
Since the first day of war russia launched against Ukraine on 24 February, the Odesa Photo Days team, led by curator Kateryna Radchenko, has changed the focus of its activities.
---
Just a week before the war, we announced that Odesa Photo Days 2022 would take place on 19-22 May 2022 in Odesa under the theme With a Chance of Precipitation. The last sentence of the festival statement said,
'We are getting ready, but we know that any forecasts may be inaccurate or variable'.
Unfortunately, 7 days later the worst predictions came true – the war started. There will be no festival this year, but the team continue working with the Ukrainian and global photographic community.
During the war, Odesa Photo Days has been focusing on the following areas:
Raising global awareness about what is happening in Ukraine;
Supporting Ukrainian photographers;
Telling the world about Ukrainian photography and culture.
Hundreds of curators and institutions from dozens of countries around the world have responded to the call addressed to the global photographic community. Together, Odesa Photo Days organize exhibitions of war documentary photography and Ukrainian photography as a whole, as well as screenings, sales of works and publications in media. This allows not only to disseminate information be means of photography, but also to raise funds for humanitarian aid for the most damaged cities, and photographers affected by the war. Odesa Photo Days have been cooperating with 19 Ukrainian photographers, shooting at the front line and on the home front.
Over the two months of the war, with the support of the partners, Odesa Photo Days managed to organise:
7 exhibitions in Georgia, Estonia, Finland, Sweden, Greece, the UK, Hungary;
4 screenings in Uruguay, Georgia, France;
10 publications in international media: Liberation, Dennik N, British Journal of Photography, Politiken, FK magazine, Profil,
a charity sale of works by Ukrainian and Slovak photographers Photography for Ukraine (until May 1);
a series of talks and online meetups in Germany, France and the Netherlands;
an exhibition in the Georgian gallery Fotografia (Tbilisi) that raised more than $4,500 in support of Ukraine.
Now the team is working on dozens of more events. Please follow their updates on Facebook and Instagram pages.
If you would like to be involved as an artist or an organiser, please contact us via email: thephotodays@gmail.com.
---