Main — Business — Oleksandr Kubrakov: Ukraine and EU extend "transport visa-free regime" for another year
Business
Oleksandr Kubrakov: Ukraine and EU extend "transport visa-free regime" for another year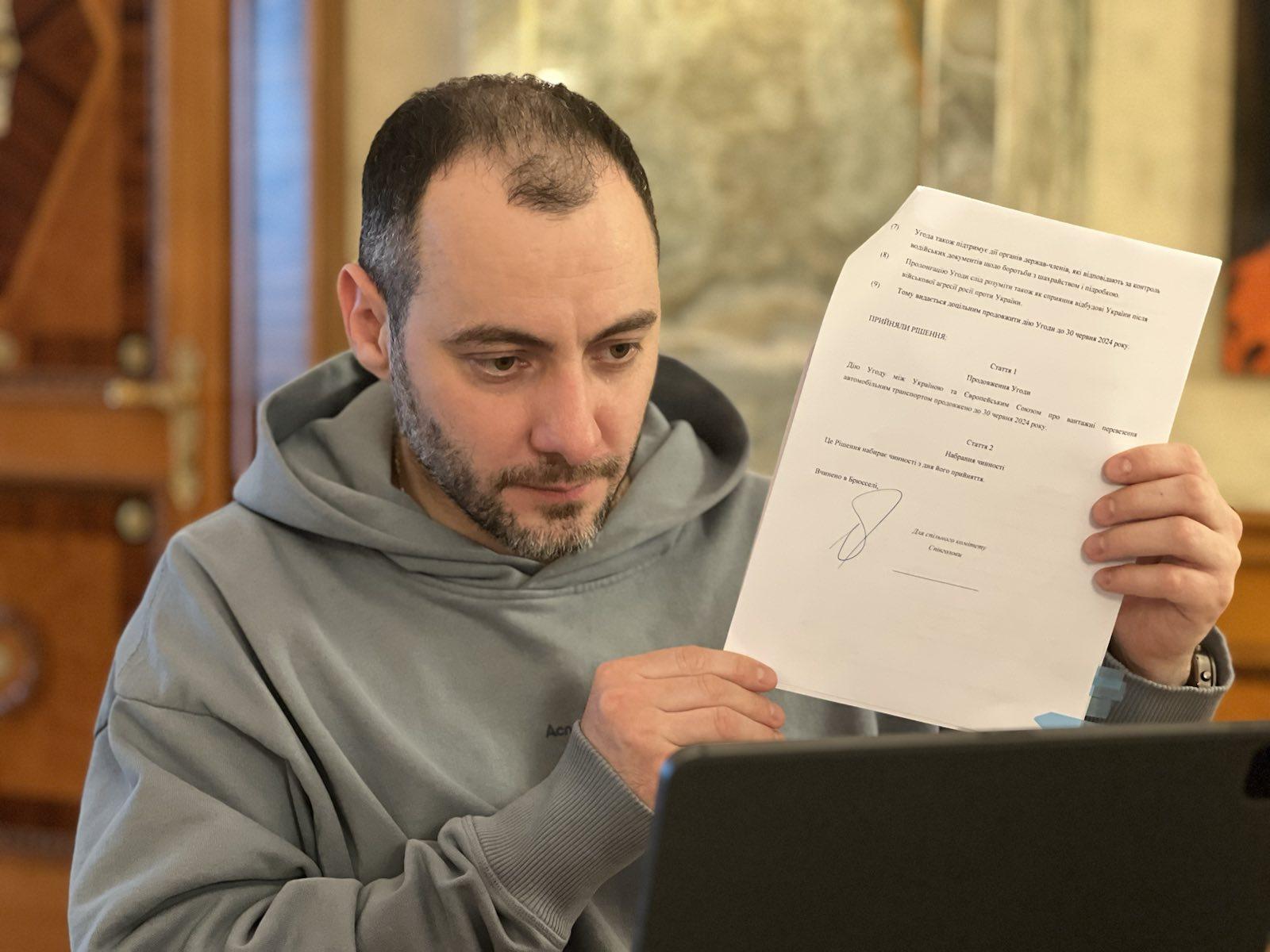 ---
The Agreement liberalizing the carriage of freight by road has been extended until June 30, 2024. The document, which was signed in June 2022, has abolished the need for Ukrainian carriers to obtain appropriate permits for bilateral and transit transportation to the EU.
The relevant decision was reached during the first meeting of the Joint Committee of the Agreement on the Carriage of Freight by Road.
"Over the first year, the arrangement has proven its practical effectiveness. During the period of its validity, the volume of bilateral and transit road freight traffic has increased by more than 50%.
And this is far from the limit of our growth. Together with our European partners, we are currently developing the necessary border logistics infrastructure. In particular, since the beginning of the full-scale invasion, we have opened 2 new border crossing points with Romania, as well as a checkpoint based on temporary infrastructure for empty trucks on the border with Poland. In addition, we have expanded the capacity of the Krakovets-Korchova border crossing point and streamlined the operation of the Yahodyn-Dorohusk border crossing point with Poland.
Such projects help not only to support the Ukrainian economy and find logistics solutions for exporters. The effective implementation of the 'transport visa-free regime' brings us closer to our main foreign policy goal of EU membership," said Oleksandr Kubrakov, Deputy Prime Minister for Restoration of Ukraine and Minister for Communities, Territories and Infrastructure Development.
After the Agreement was signed in June 2022, the number of carriers crossing the border to the EU increased by 53% compared to the same period in 2021, and the number of crossings increased by 43%.
The Agreement also simplifies the procedure for recognizing driving documents. Ukraine and the EU have exempted holders of driver's licenses issued by one of the parties from the requirement to hold an international driver's license.
As a reminder, the Agreement on the Carriage of Freight by Road was signed on June 29, 2022. It allowed to avoid hindering the export of Ukrainian products through automobile border crossing points.
---