Main — Culture — Organ festival in the German Lutheran Church of Odessa (Kircha)
Culture
Organ festival in the German Lutheran Church of Odessa (Kircha)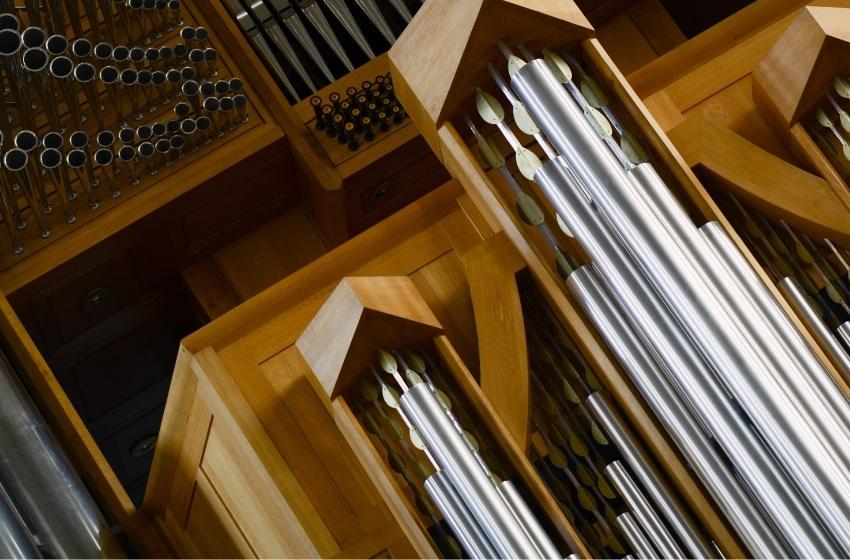 ---
On the 26th of September, at 18:00, the organ festival named after Theophil Richter will take place in Odessa, in the German Lutheran Church (Kircha).
---
They will play German composers Reger, Bruch, Wolf, Richard Strauss, Mahler, Reinberger and Theophil Richter, after whom the festival is named.
The classic music of the last romantic musicians will be performed by the president of the festival Veronica Struk (organ), the string quartet "Harmony of the World" widely known in Ukraine and far beyond the country, consisting of: Natalia Litvinova (violin), Leonid Piskun (violin), Iya Komarova (viola), Sergei Sholts (cello) and laureate of international competitions Anastasia Blokha (soprano).
---
About Theophil Richter
Teofil Danilovich Richter (April 17, 1872, Zhitomir - October 6, 1941, Odessa) was a Russian and Soviet organist, pianist, music teacher, composer of German origin. Father of the famous Soviet musician Svyatoslav Richter.
Since 1916, after his family moved to Odessa, Teofil Richter became organist in the Lutheran church. In 1925-1926, when his son was already growing up, he accused him of being a "cult worker". Therefore, Richter left his work in the church and became an "artist of the orchestra" of the Opera House.
In August 1941, T. D. Richter was arrested under Art. 54-1a of the Criminal Code of the Ukrainian SSR (high treason). He was charged with the crime of visiting the German consulate, in 1932-36. He was sentenced to capital punishment: execution by firing squad with confiscation of property. The verdict was carried out on October 6, 1941, ten days before the start of the German occupation. He was rehabilitated posthumously in February 1962.
---
Invitations can be purchased in the foyer of the German center at Novoselskogo street 68 (in the courtyard of the church) or by phone +38 097 342 0383.
---