Main — Business — PJSC "Odeskabel" 71 years of success and superiority
Business
PJSC "Odeskabel" 71 years of success and superiority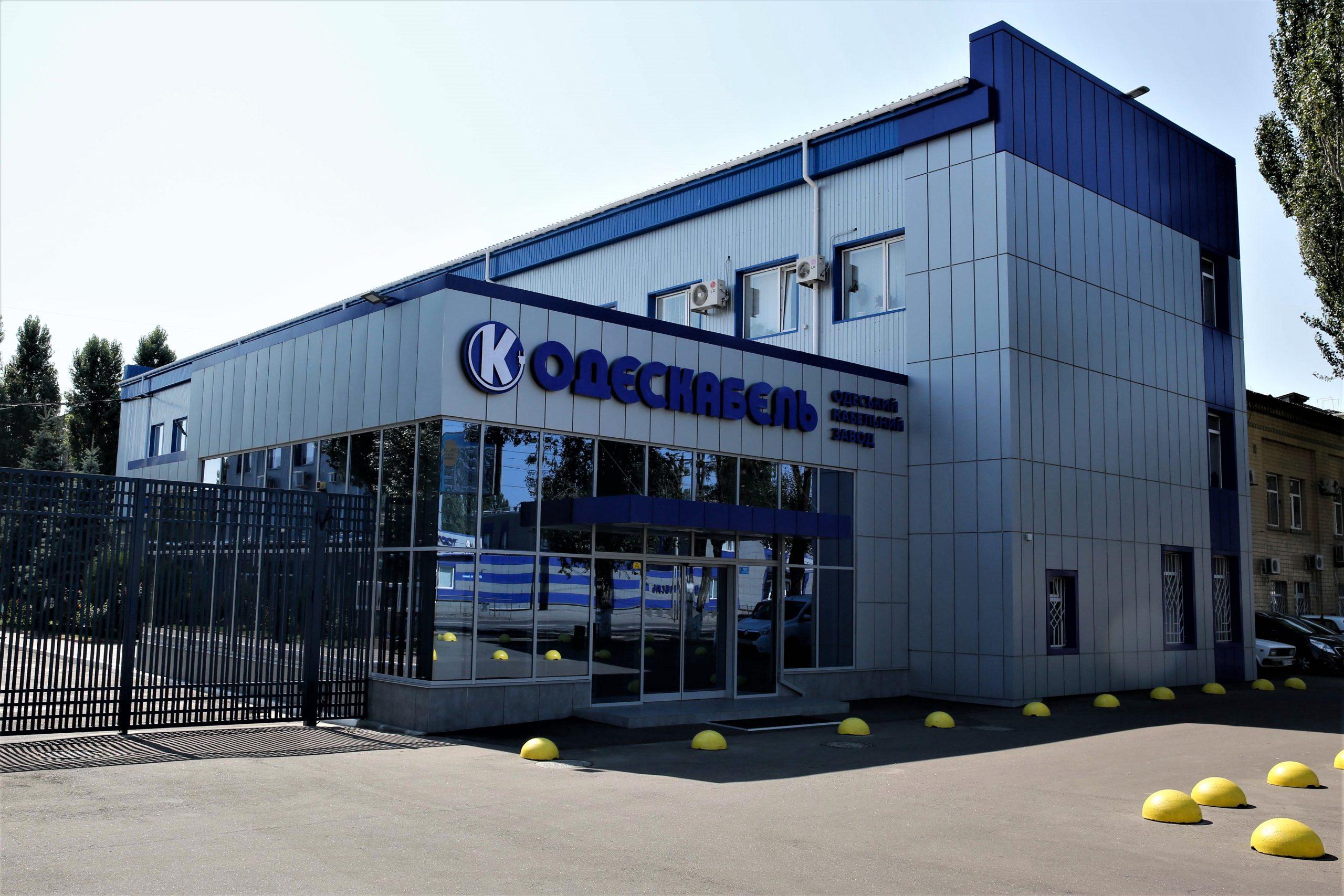 ---
71 years have passed since the plant was founded. And during this time the company has shown tremendous results.
---
Signs of leadership of PJSC "Odeskabel"
The Odeskabel plant was founded in 1949. Over the years of its development, the enterprise has become the undisputed leader in the production of cables in Ukraine and one of the leading cable factories in Eastern Europe.
PJSC "Odeskabel" is the only plant in Ukraine that fully covers the needs of the construction, energy and telecommunications market with cable products.
In addition, Odeskabel is the first plant in Ukraine and throughout the CIS countries, that:
• introduced the technology of the fiber-optic cables production, and for the last 35 years has been developing and producing their improved designs;
• 18 years ago established the production of LAN cables for computer networks, and is currently a leading manufacturer in this direction.
---
Exclusive offer and opportunities
The plant's nomenclature includes more than 10,000 sizes of cable and wire products. Main directions of production:
• LAN cables;
• fiber optic cables;
• power cables, wires and cords;
• communication cables;
• alarm and blocking cables;
• RF (Radio frequency) cables.
• Heating cable for electric heating and anti-icing systems
40 football fields in Ukraine and the CIS countries use heating cable produced by PJSC Odeskabel. Anti-icing systems are also successfully operating at the Odessa Opera House and the famous Kiev clinic "Boris".
Success is based on the use of modern technology and an experienced team of employees. And the company's strategy is systematic modernization and innovation in production, maintaining a leading position and strict adherence to principles.

Dmytrо Iorgachоv
---
Constantly growing export
The plant not only covers the needs of the country's domestic market for cable products, but is also successful in export. In 2019, the export of the company was about 30% of the total sales. Odeskabel products are exported to Germany, Italy, Spain, Czech Republic, Slovakia, Poland and other countries of Central and Eastern Europe, which prove the company's competitiveness in the world market.
Ukrainian clients of the company:
DTEK Corporation
PJSC "Ukrtelecom"
EVRAZ Ukraine
Zaporizhzhya titanium and magnesium factory
ArcelorMittal Kryvyi Rih (Krivorozhstal)
PJSC "Kryvyi Rih Iron Ore Plant"
State Enterprise "Ukrzaliznytsya"
SE "Energoatom"
NEC "Ukrenergo"
"Vodafone Ukraine"
PJSC "Kyivstar"
OJSC "Ukrtransnafta"
KP "Kiev Metropolitan"
International clients of the company:
RUE Beltelecom (Belarus).
JSC "Moldtelecom" (Moldova).
IVOLTINA candy s.r.o. (Czech Republic).
Exim Holding s.r.o. (Slovakia).
Yerevan Telecom Solutions CJSC (Armenia).
Sun Algae (Austria).
---
Recognition of international associations
PJSC "Odeskabel" is an active participant in the main associations of manufacturers of cable and wire products:
Ukrainian Association "Ukrelektrokabel";
Non-commercial Partnership of cable producers "International Association "Electrocable";
International Association of cable product and machinery manufactures "Intercable";
International Cablemakers Federation (ICF).
The company takes an active part in the largest prestigious industry exhibitions:
Exhibition Elcom (Kiev).
Exhibition "Energy in Industry" (Kiev).
Conference and Exhibition of Solar Energy in Central and Eastern Europe
---
Representative offices:
For the customer's convenience there is a network of representative offices of the Odeskabel plant which has been created in 6 cities of Ukraine.
Each representative office provides the same level of service, with the same prices and assortment, as at the factory itself. Therefore, there is no need to go directly to Odessa if there is a branch located close to you.
PJSC "Odeskabel" is represented in the EU by an office in Riga.
Official distributor in the Republic of Moldova: JV Trading House "Odeskabel-Moldova", LLC.
In 2020, an official representative office in Romania was opened - Odeskabel Vision Romania.
---
71 years of success and leadership
The figures are more convincing than words. Impressive numbers:
71 years of production experience and activity in the market;
more than 230 partners around the world;
more than $ 40 million - investments in production;
over 900 employees;
more than UAH 5 million donated to charity;
95.5% - the level of customer satisfaction with product quality;
warehouse stocks of finished products in the amount of over $ 5 million;
received more than 10 patents for industrial property objects.
---
Company advantages:
Own accredited testing laboratory;
A huge range of products;
Reference quality confirmed by the international certificates;
Branches and warehouses throughout the country;
Convenient, reliable and well-functioning logistics system;
Reputation in the market.
Public Joint Stock Company "Odessa Cable Plant" Odeskabel", for many years, has been focusing on the quality of products and competitive prices, modernization and expansion of production, highly qualified personnel and management organization according to world standards. This vector of the company's development allows the plant to be a leader not only in its industry, but also to be one of the exemplary enterprises in the country.
Website | Facebook | Twitter | Linkedin
---