Main — Diplomacy — The new American owner of Odessa's Stadium plans to invest $ 10 million.
Diplomacy
The new American owner of Odessa's Stadium plans to invest $ 10 million.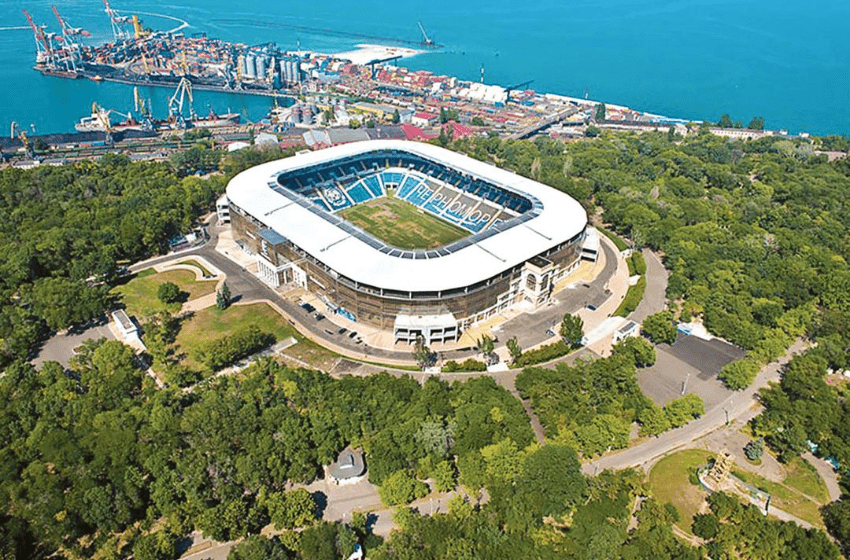 ---
The American financial company Allrise Capital Inc., based in California, which bought the Odessa's stadium on May 22, 2020 at auction, announced an investment plan of over $ 10 million in the complex.
---
The head of the company Ruslan Zinurov said that the investment project is expected to reach break-even point within 5 years.
Our goal is to make the stadium a world-class sports facility for football fans and residents of Odessa region. Allrise Capital has plans to invest in the development of technical infrastructure of the arena and make the stadium accessible not only for sports but for other socially significant events in the region as well.

Ruslan Zinurov, CEO of Allrise Capital Inc.
According to him, Allrise Capital Inc. involves European specialists in the management of sports arenas. Moreover, his Company intends to enable Chernomorets Football Club to continue playing home matches at the Stadium.
In December 2014, the Chernomorets Stadium turned out to be the only collateral for loans issued to 41 legal entities that went bankrupt by Imexbank. These enterprises were associated with the ex-member of Ukrainian parliament and wealthy Odessa businessman Leonid Klimov, who was thus able to withdraw UAH 8.3 billion from this bank. The first time they tried to sell the stadium in May 2019 for UAH 1.139 billion.
Allrise Capital acquired the Stadium on May 22, 2020 at an auction of the Individual Deposit Guarantee Fund for UAH 193.8 million. Only the 17th attempt to sell the stadium was successful. According to the Company's report, the agreement on the transfer of rights to the Stadium between the Deposits Insurance Fund and Allrise Capital Inc. was concluded on July 16, 2020.
The investment company Allrise Capital Inc., having become the owner of the football arena in Odessa, understands the social responsibility and importance of the development of football in Ukraine and Odessa region, the need to create a system for training players, the development of children's football academy and the organization of conditions for the wide-scale use of the complex.

Allrise Capital Inc. press release
Some sources reported that the President of FC Olimpik Donetsk Vladislav Gelzin also tried to buy the arena and he will make again attempts to acquire the Chernomorets stadium.