Main — War — The Russians "covered up" their terrible crime in Mariupol
War
The Russians "covered up" their terrible crime in Mariupol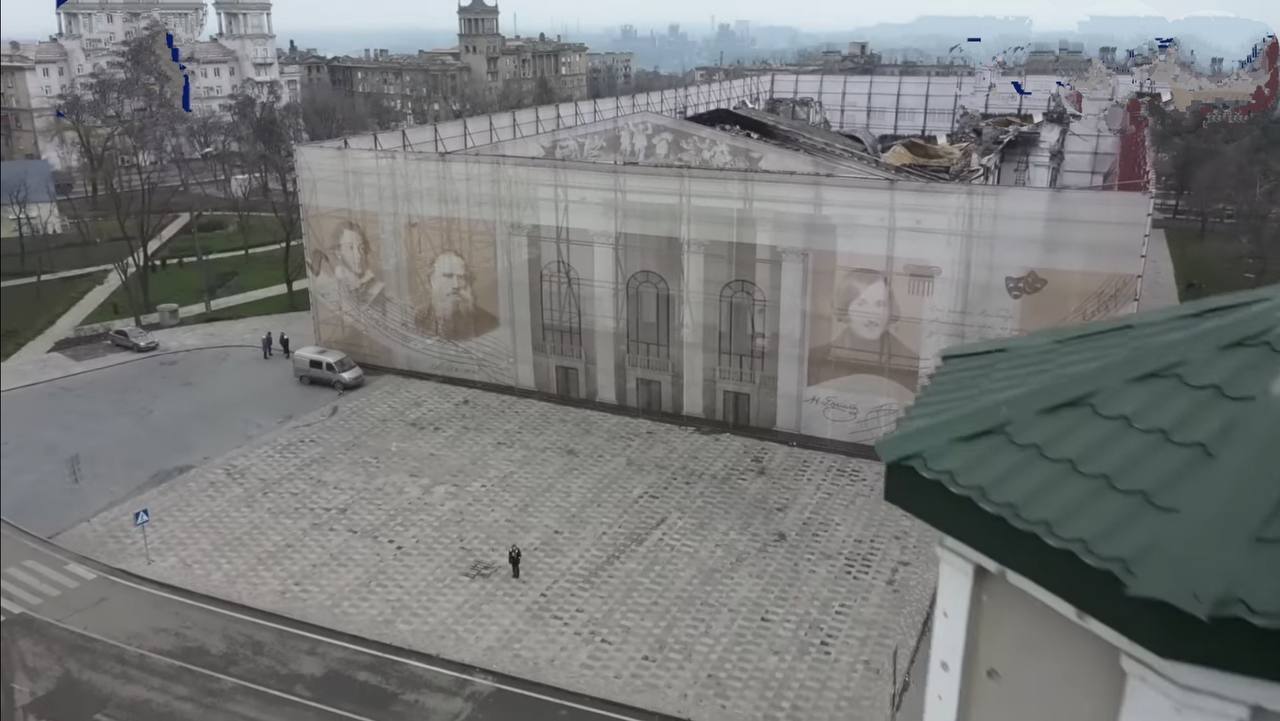 ---
About 300 people died under the rubble of the drama theater in Mariupol.
The Mariupol city council published a photo of the Russian-bombed drama theater. The invaders decided to "cover" it with banners to not remind them of their crimes.
"But it is impossible to hide a war crime with any decorations. The building remains destroyed. A lot of Mariupol residents died under its rubble," the message says.
Recall that the Mariupol Drama Theater has become the personification of the pain endured by the locals. Under its rubble, hundreds of people were killed by air bombs dropped on the building. The Russians were not even stopped by the inscription "CHILDREN", and they cynically hit the shelter.
On March 16, 2022, Russia dropped a bomb on the building of the drama theater in Mariupol, where hundreds of civilians were. It was only in April that the Russian occupiers began to "clean up" the traces of their terrible crime - they cleaned up the rubble and took away the corpses, then they were taken to Mangush and dumped in an embankment into a 300-meter trench.
Part of the troupe of the Donetsk Regional Academic Drama Theater in Mariupol received a temporary home in Uzhgorod.
---