Main — Diplomacy — Three low-cost airlines will connect Ukraine and Spain in August
Diplomacy
Three low-cost airlines will connect Ukraine and Spain in August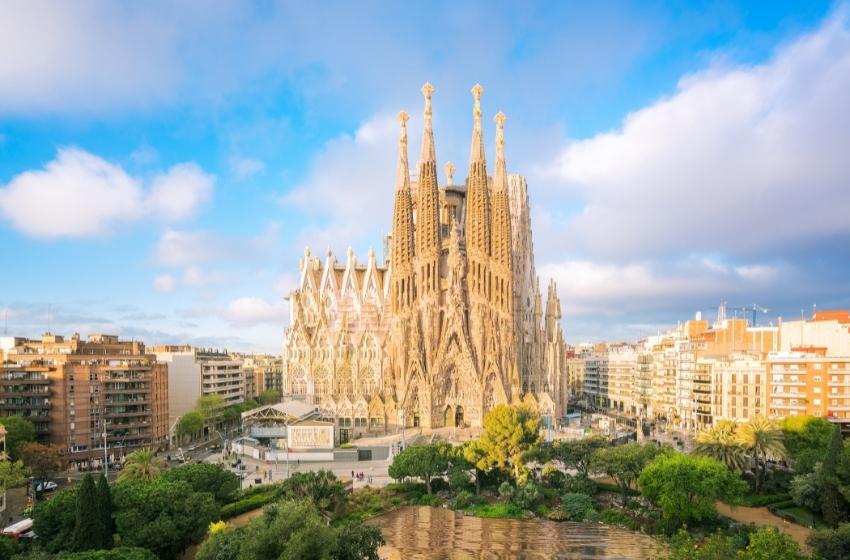 ---
Three low-cost airlines are planning to open flights between Spain and Ukraine in August 2021: Vueling, Bees Airlines and SkyUp.
---
The new Ukrainian low-cost airline Bees Airlines, which began flights in March 2021, wants to launch direct flights from Kyiv to the city of Alicante on the Mediterranean coast.
The declared frequency of flights is twice a week on Mondays and Fridays, and the minimum price of air tickets is from UAH 4,000 in both directions with hand luggage only and from UAH 5,400 with luggage.
The Spanish low-cost airline Vueling has added the Kyiv-Barcelona route to the schedule. It planned to fly once a week on Saturdays.
Since the low-price tikets have already sold out, the cheapest roundtrip flight for August now costs 390 € and includes carry-on baggage only. A ticket with luggage will cost 466 euros round trip.
The most ambitious Spain flight programme was announced by another Ukrainian SkyUp Airline, which also positions itself in the low-cost segment. It planned to launch flights from Kyiv to Barcelona, ​​Alicante and Tenerife.
Flights Kyiv-Tenerife can start from August 20 with a frequency of once a week on Fridays. Air tickets when flying in September are sold at a price of UAH 11,400 in both directions with hand luggage only and from UAH 13,600 when choosing a fare with baggage.
SkyUp wants to make its first flight from Kyiv to Barcelona on August 21. The low-cost airline will operate the line on Wednesdays and Saturdays. Air tickets for September cost from UAH 6,000 in both directions when choosing a tariff with hand luggage only and from UAH 7,600 including baggage transportation.
SkyUp can operate the Kyiv-Alicate line on August 22 with flights on Thursdays and Sundays. Round-trip tickets for September cost from UAH 5,500 with hand luggage only and from UAH 7,100 if you choose the fare with luggage.
As of August 2, 2021, Spain allows citizens and residents of the country to enter from Ukraine, including for tourism purposes. To do this, you need to follow directly from Ukraine or with a transfer in special transit zones of international airports.
To enter Spain from Ukraine now you do not need to present a certificate of vaccination or a certificate of testing for coronavirus.
Have a good flight!
---