Main — Culture — Unconditional masterpieces by Kira Muratova
Culture
Unconditional masterpieces by Kira Muratova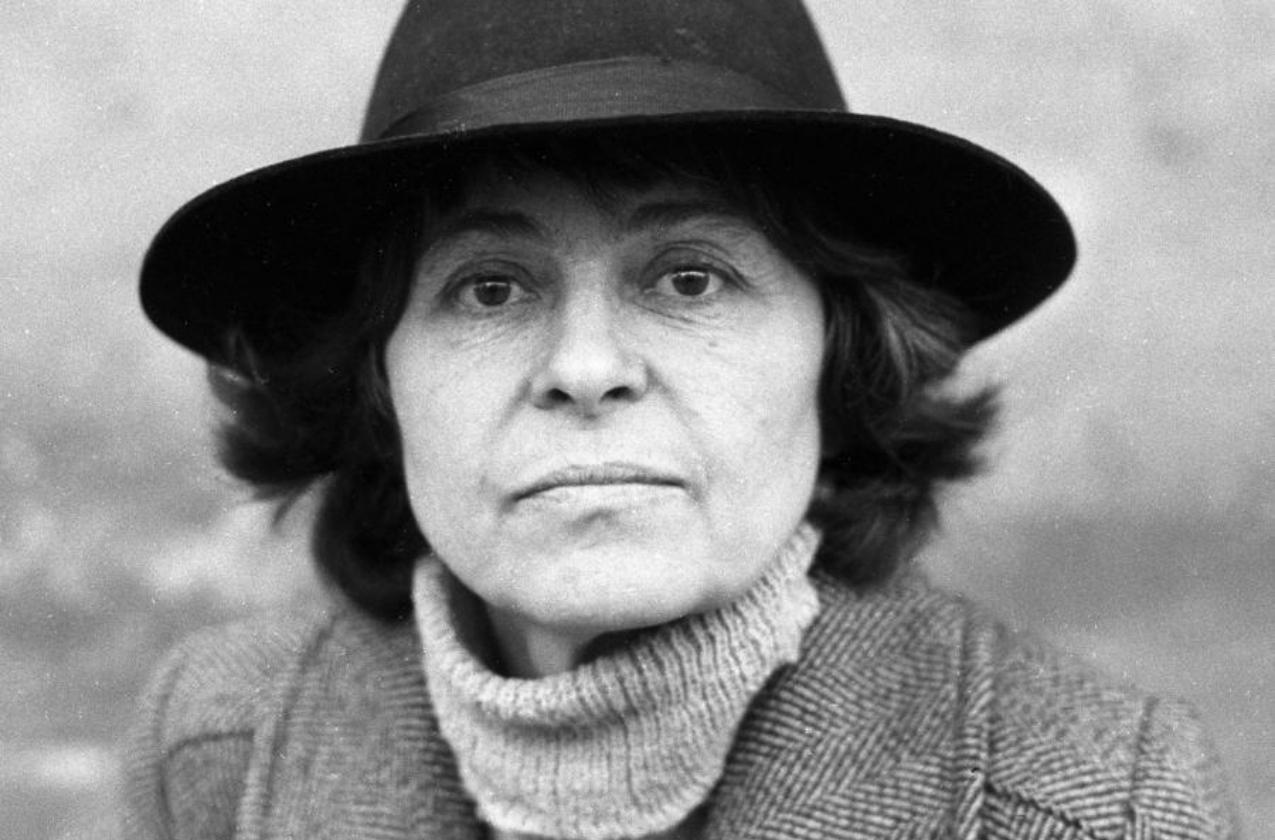 ---
Kira Muratova was the brightest filmmaker of her generation, with her own unique style. We present to you 5 films by Kira Muratova that everyone should see
---
Kira Muratova graduated from the directing department of VGIK at the age of 25 and two years later began working at the Odessa Film Studio. This is how her career began, in which one can count about a dozen full-length films.
Thanks to Kira Muratova, prestigious international awards have appeared on the account of Ukrainian cinema. Muratova's films were shown at film festivals, and in 2017 the filmmaker herself was invited to the American Film Academy, which determines the winners of the Oscar.
Muratova's films came under constant criticism of the Soviet officials due to her idiosyncratic film language that did not comply with the norms of socialist realism. Film scholar Isa Willinger has compared Muratova's cinematographic form to the Soviet Avant-garde, especially to Eisenstein's montage of attractions.
Muratova spent most of her artistic career in Odessa, creating her films with local studios, mostly casting local actors.
---
Brief Encounters (1967)
A geologist with a guitar (Vladimir Vysotsky) cannot choose between his wife (Kira Muratova) and the quivering girl who is in love with him (Nina Ruslanova).
When the film "Brief Encounters" was released, it was classified in the third distribution category and was shown only in clubs and small halls for film lovers. And only many years later, in 2001, he was shown at the San Francisco International Film Festival.
The film is very interesting from the technical point of view of plotting: with a linear plot, retrospective insertions are carried out using associations. "Brief Encounters" is a movie that touches to the core. Subtle, poetic, sad, beautiful.
I have to shoot. It's like a drug. This is my normal state.

Kira Muratova
---
Asthenic Syndrome (1989)
Two seemingly unrelated stories about people on the verge of a nervous breakdown (a doctor who buried her beloved husband, an English teacher at school) who understand that madmen from a madhouse are no different from ordinary passers-by on the street. The film won the Grand Prix at the Berlin Film Festival.
The first novel shows a woman who recently buried her husband. She is in a difficult psychological state, demonstrates aggression. The heroine encounters people like her who are on the verge of nervous exhaustion, breakdown.
The hero of the second novel is a school teacher. As a result of the personal and office troubles he has experienced, he develops asthenic syndrome. He falls asleep in the most inappropriate situations. The teacher ends up in a hospital for the mentally ill and realizes that there are people around him who are no crazier than those whom he met in ordinary life.
I didn't feel like a fool. There was a feeling as if I was in some incomprehensible darkness.

Kira Muratova
---
Passions (1994)
The film's story unfolds in a small town on the beach. Two females: a blonde - Lilia and a brunette - Violetta, are fond of horse racing and the jockeys are fond of the women. Star jockey Oleg Nikolaev teaches Violetta horse riding and another horseman who is also interested in the same girl, summons Oleg Nikolayev to a duel.
Passions, whose title can also be translated "Enthusiasms," is a 1994 romantic comedy based on the novellas of Boris Dedyukhin. It was screened at the Locarno Festival in 1994.
It received two Nika Awards, for Best Picture and Best Director (Muratova). The picture also won the Special Jury Prize of the Kinotavr film festival.
Everyone tries to please himself first. Then I would like to please everyone, but I'm not succeed.

Kira Muratova
---
Three stories (1997)
The film consists of three short stories, the plot of which is based on crime stories that do not have the usual logical motives. The killers in each case are people who, at first glance, are completely incapable of this.
The fireman (Sergei Makovetsky) wants to burn the corpse of a neighbor. An employee of the hospital archives (Renata Litvinova) hunts down mothers who refuse. A young grandson accidentally poisons his grandfather (Oleg Tabakov). A kaleidoscope of human vices, framed as a captivating comedy.
Any big city has enough gifted various creatures. Just watch and don't close your eyes.

Kira Muratova
---
The Tuner (2004)
The generally recognized late masterpiece of the director. "The Piano Tuner" took part in the out-of-competition program of the 61st Venice Film Festival. This is the first picture of Muratova in which she showed a scene with a kiss.
The film became an interpretation of the memoirs of the famous detective of tsarist times, Arkady Koshko. The main character, the piano tuner Andrey, is at the same time the happiest and most unhappy person in the world. He is in love with a woman named Lina, who loves him. But the hero is very poor, and Lina is used to living in luxury. They decide to rob two gullible intelligent old women.
The film stars Georgy Deliev, Alla Demidova, Renata Litvinova and Nina Ruslanova.
Editing is my favourite pastime. This is the safest moment when all living things are trapped in a film and does not resist in any way. Doesn't get sick, doesn't die, doesn't leave, doesn't mind. Only you, the editor and absolute creative freedom in a closed room.

Kira Muratova
---
Muratova's films were premiered at International Film Festivals in Berlin, Cannes, Moscow, Rome, Venice and others. She was considered the most idiosyncratic contemporary Russian-language film director. Her works can be seen as postmodern, employing eclecticism, parody, discontinuous editing, disrupted narration and intense visual and sound stimuli.
In 2005, a retrospective was shown at the Lincoln Center in New York City and later in 2013, a full retrospective of her films was shown at the International Film Festival Rotterdam.
---