Main — Business — Wine marked by a Michelin guide
Business
Wine marked by a Michelin guide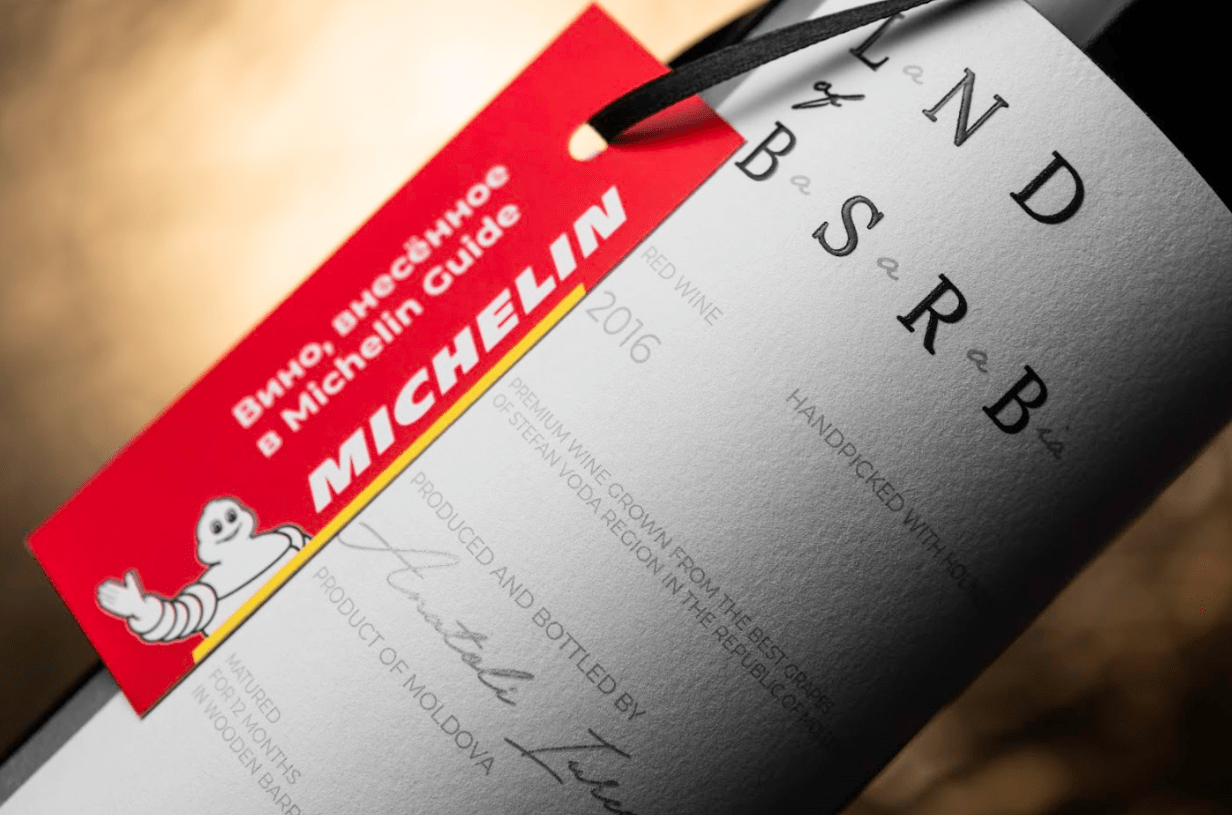 ---
In 2019, Land of Basarabia became the first Moldovan wines listed in the Michelin Guide
---
Winery Land of Basarabia was created 150 years ago. The first owner was August Bauer. Recently, Land of Basarabia wines can be bought in Moldova, Romania and Ukraine. Land of Basarabia Vineyards is located at IGP Stefan Voda. The company itself is open to experiments and this year planted 14 grape breeds, both European and autochthonous. The company annually produces about a million bottles of wine and 80% of products are shipped to China.
Despite the fact that the company has been on the Moldovan market for several years, it is already one of the most recognizable Moldovan brands in China - a market with an annual turnover of $ 25 million. Such high results would not have been possible without the talent of the winemaker Anatoly Yurko, the master of winemaking. He pays special attention to winegrowing. A combination of favourable climate and fertile soil makes the terroir unique, allowing to grow delicious and flavourful berries. The manufacturing is based on perennial traditions of wine making along with the use of high-tech equipment.
Moldovan wines are highly appreciated for their lightness and originality. They get a pleasant taste, delicate flavour, and long aftertaste because grapes are grown in particularly favourable conditions. Young wines are made from the cultivated sorts of Feteasca Alba, Feteasca Regala, and Rara Neagra. Most winemakers use blends, mixing in different proportions sorts like Feteasca, Rkatsiteli, Aligote, White Muscat, and Cabernet
---
Land of Basarabia brand owner Igor Ganya opened, in 2017, a restaurant of European cuisine GANEA Kitchen Fairy Tales with Moldavian dishes and Moldavian wine Land of Basarabia on the menu.
In the first year of entering the Chinese market, before we start talking about our wine, we spent several hours explaining where Moldova is located and why we consider ourselves as winemakers. They told us openly that nothing would come of it and advised us to buy a small chateau in France - to produce wines of our quality and level. But our task was to sell exactly Moldavian wine.

Igor Ganya
There are no more geographical questions after receiving by the restaurant in Guangzhou, one of the most prestigious restaurant awards - getting into the Michelin guide and famous "plate" sign. Restaurants marked with a "plate" are selected by an independent inspector, and in the future this may mean the path to the "star".
Also the restaurant received the Trip Advisor Excellence Award, the wine has become a partner and sponsor of one of the world's best sports races Porche SuperCup Formula 1. The annual supply reaches 5 million bottles.
Land of Basarabia are successfully exhibited at trade fairs, participate in international competitions and constantly receive high marks from specialized publications and critics. In the summer 2019, at Interwine China 2019, the Land of Basarabia wines won 2 prestigious awards: Double Gold (Chardonnay 2017) and Single Gold (Late Harvest Riesling 2017).
Try the Land of Besarabia in Odessa at WineInSide.
---
Read more:
---