Main — War — Zaporizhzhia Center of Investigation: an Italian pseudo-journalist visited Mariupol and voiced theses of Russian propaganda
War
Zaporizhzhia Center of Investigation: an Italian pseudo-journalist visited Mariupol and voiced theses of Russian propaganda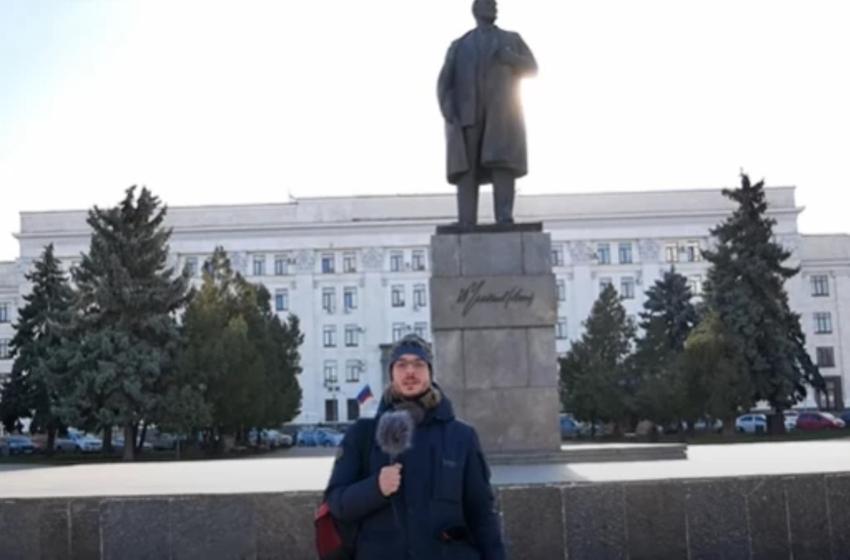 ---
Recently, the Russian propagandist Volodymyr Solovyov thanked the Italian Andrea Lucidi, so-called journalist, for "trying to convey the truth to the citizens of the country" on his Telegram channel. The Italian visited Mariupol and shot a video against the background of the new buildings there.
At the same time, Luchidi said that, in addition to housing, the people received from the Russians about 100 thousand rubles and the opportunity to live better than when they were under the "occupation of Azov".
The Zaporizhzhia Investigation Center points out that, apart from Solovyov, the video made by the Italian "journalist" was shared only by "Anonymous Russian sites and "DPR-iv" pages in Vkontakte."
Trying to figure out who Andrea Lucidi is, Zaporizhzhia investigators established that a person with that name has accounts in various social networks. He spreads theses typical of Russian propaganda and talks about his trips to the temporarily occupied territories of Ukraine. Lucidi has a profile on Instagram with almost a thousand followers, on Twitter (273 followers), on YouTube (2.8 thousand followers), and on Telegram, where he has the largest audience - 5.5 thousand people. It is through the telegram that the man is going to inform about "his work in Russia".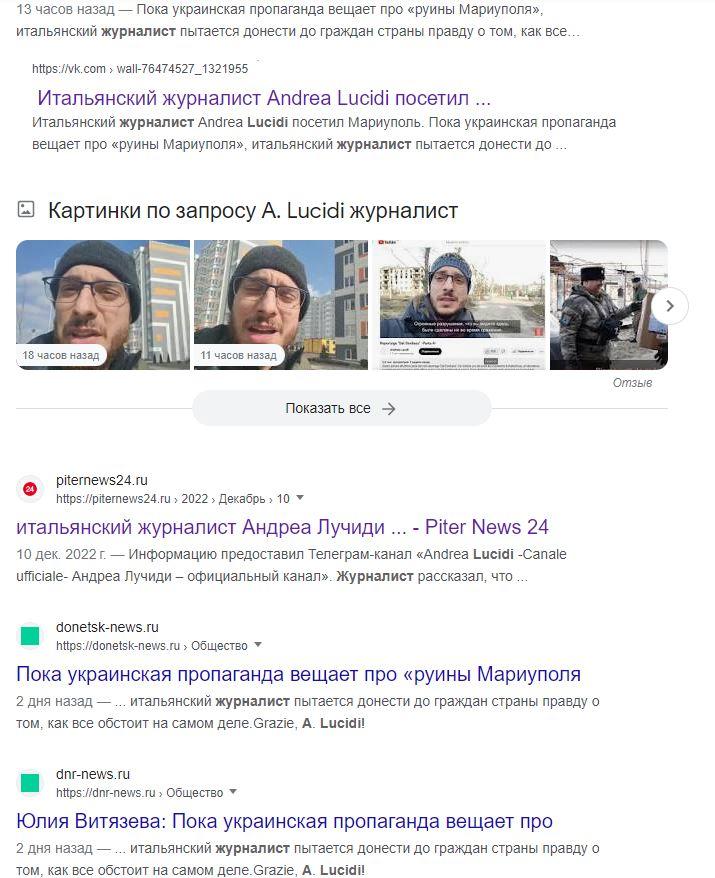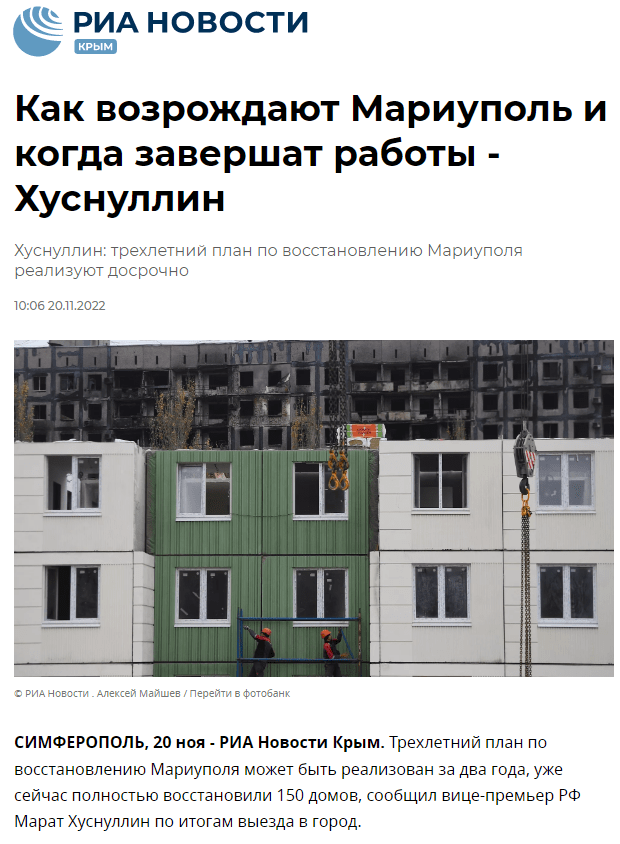 Also, the Zaporizhzhia Center of Investigation found Luchidi's publications on the Russian propaganda website geopolitika.ru, where he teaches Ukraine's history in English, Italian, and Portuguese.
"Russia continues to artificially create the appearance that it is the "liberator" of captured Ukrainian lands. In addition to the main propagandists ("Komsomolskaya Pravda", RIA, etc.), they do not refuse the "help" of foreigners, who, armed with a camera, go to the occupied territories, where specially trained people show them only the right places where you can to make shots beneficial to Russian propaganda, and also communicate with the "correct" local population," Zaporizhzhia investigators conclude.
---