Main — Culture — Rachmaninov thrilling with Alexey Botvinov's piano at Teatro Bibiena (Italy)
Culture
Rachmaninov thrilling with Alexey Botvinov's piano at Teatro Bibiena (Italy)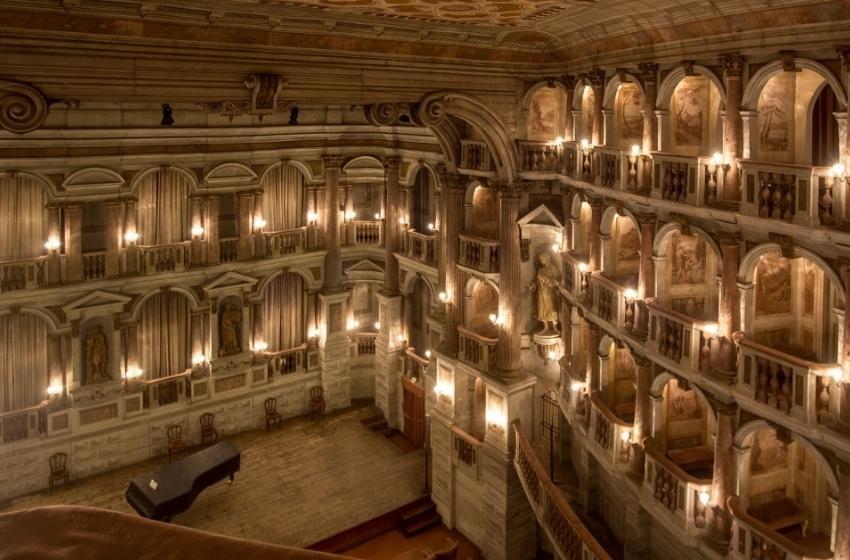 ---
MANTOVA. With a concert of vibrant sound intensity and pleasant musical cues, the pianist Alexey Botvinov won the affectionate audience of the Sunday Concerts, an event within the MantovaMusica concert season.
It is a piano with warm and robust tones, the one expressed by the well-known Ukrainian soloist who, on Sunday afternoon, warmed the atmosphere of the Bibiena Theatre, cold due to the failure of the heating system. The focal point of the programme was the review of compositions by Sergej Rachmaninov (1873-1943), which Botvinov interpreted with vigor and passionate participation. A journey through melodic lines of inspired pleasantness, striking sound matter and animated by virtuosic cues that began with the romantic notes of Elegy.
During my artistic life, I performed in many acoustically perfect halls - great, legendary, famous, etc. But some of them are special, dissimilar, unique. This Sunday I was lucky to play a concert at the Teatro Bibiena in Mantova, Italy. The Theatre is a museum in which one can feel the history.

Alexey Botvinov
He then touched on the more lyrical aspect of the Romances, the lively representation of the Russian Easter from Suite no. 1 in G minor, op. 5, pieces arranged for piano only by Botvinov himself, to arrive at two Preludes particularly representative of the character of Rachmaninov's music.
The expert Ukrainian pianist's predilection for these bright colours is evident, also revealed in his opening interpretations of the concert. Indeed, his reading of three Interludes from the Six Pieces for Piano, op. 118 by Johannes Brahms (1833-1897), who privileged the more energetic aspects of these short pages of intimate search for emotional suggestions.
It is a great miracle and happiness that this theater has been preserved in its original form. It was amazing to play there, magical. And if Mozart's silhouette appeared from behind the curtains, I would not be surprised at all ...

Alexey Botvinov
Equally robust, determined and amply charged with passion were his interpretations of two Nocturnes by Fryderyk Chopin (1810-1849): the captivating lyricism of op. 9 n. 1 in B flat. min. and op. 48 No. 1 in C min., One of the most touching pages of the Polish composer.
Warm and prolonged applause from the Bibiena audience to which Botvinov responded with the performance of the Prelude op. 23 n. 5 by Rachmaninov and the eternal charm of air from the Goldberg Variations BWV 988 by J. S. Bach.
The next appointment with MantovaMusica-Sunday Concerts is scheduled for Sunday 28 November with the show Il Salotto Lirico by the Ovidius Trio composed by Jolanta Stanelyte, soprano, Gaetano Di Bacco, saxophone, and Guido Galterio, piano.
---