Main — War — The head of Sputnik Moldova, Vitaliy Denysov, who was expelled from Moldova, is reported to be a GRU officer
War
The head of Sputnik Moldova, Vitaliy Denysov, who was expelled from Moldova, is reported to be a GRU officer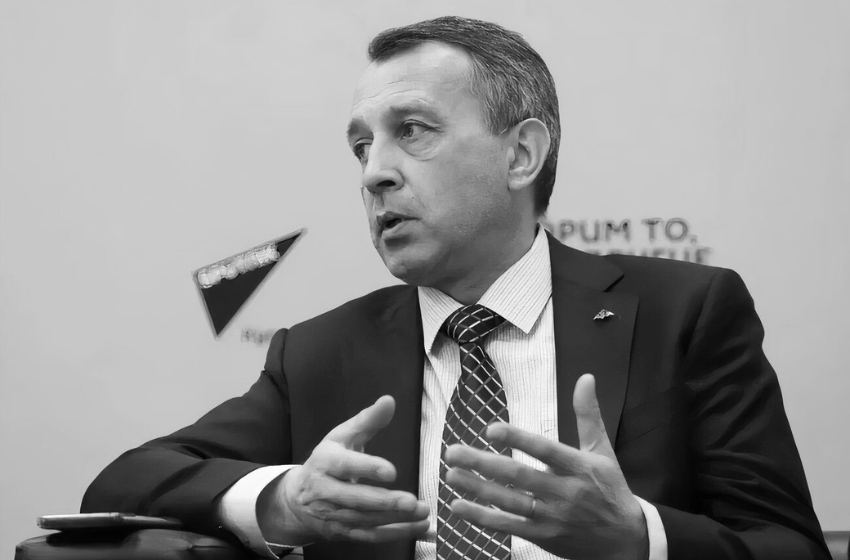 Russian propagandist and head of Sputnik Moldova, Vitaliy Denysov, who was recently expelled from Moldova, is likely a career officer of the 72nd Center of the GRU (Main Directorate of the General Staff of the Armed Forces of the Russian Federation). This center specializes in collecting information from foreign intelligence residencies and spreading disinformation to foreign audiences. This information comes from an investigation by The Insider.
Denysov was born in Ukraine in 1967, in the Zakarpattia region. After finishing school, he enrolled in the Lviv Higher Military-Political School (now the Academy of Ground Forces of Ukraine), where they trained organizers of cultural and educational work (politruks) and military journalists.
In 1992, Denysov, along with other cadets, refused to pledge allegiance to Ukraine and moved to Moscow. He was accommodated near the GRU headquarters in an officer's dormitory.
As evident from the tax database, Vitaliy Denysov was considered an employee of the main printed organ of the Ministry of Defense, the newspaper "Krasnaya Zvezda" ("Red Star"). In this newspaper, Denysov primarily covered the activities of Russian paratroopers, joint training of special forces of the Russian Internal Troops, and more. Occasionally, he published his notes in "Parlamentskaya Gazeta," the newspaper of the Russian Special Forces GRU "Vityaz-Bratishka," "Agency of Military News" ("Interfax"), "Military-Industrial Courier," and "Tribune Abroad."
Journalists have noted, citing sources close to the security services, that "Tribuna" served as a cover for many GRU employees who conducted espionage abroad and provided them with journalistic credentials.
After that, Denysov's trail goes cold, according to investigators. It is only known that in 2005, he received departmental housing and another officer's ID from the Ministry of Defense. In 2013, Denysov ended up in the Main Investigative Directorate of the Moscow Region. However, it is not entirely clear in what capacity, as he lacks a legal education.
A source at the Ministry of Defense told The Insider that Denysov transitioned from the Investigative Committee to the 72nd Center of Special Service (Military Unit 54777). This center collects and analyzes information from GRU foreign residencies and is involved in spreading disinformation. It is also responsible for several front organizations funded through state grants and targeting Russian-speaking audiences. Among others, these organizations include InfoRos, the Institute of Russian Abroad, "Russian Century," and "Rus Edinaya" (Russian United). In July 2020, Western media reported that officers from this center spread disinformation about the coronavirus to English-speaking audiences.
In 2016, Denysov was awarded the rank of Colonel in the Airborne Forces, and in 2019, he was appointed as the chief editor of Sputnik in South Ossetia. There, he was involved in a high-profile scandal when he claimed that someone attempted to poison him with household gas, even posting photos of damaged metal hoses. However, an investigation conducted by the South Ossetian KGB revealed that the hose was old and worn out.
From Tskhinvali, Denysov moved to Baku, where he headed the Azerbaijani bureau of Sputnik. Even there, he faced controversy as local bureau employees resigned in protest against his leadership. In Azerbaijani media, Denysov was referred to as nothing less than an officer of Russian military intelligence.
In 2022, Colonel Denysov was sent to Chisinau to gather information and promote a pro-Kremlin agenda. However, after the Russian invasion of Ukraine, local Sputnik websites and broadcasts were blocked.
Following a joint investigation by The Insider and Jurnal TV (Moldova) about spies in the Russian Embassy in Chisinau, a diplomatic scandal erupted, and the Moldovan authorities requested the departure of 36 embassy staff members. Among them were career officers of the GRU, the ambassador's adviser, the head of Russian Cooperation, embassy secretaries, the vice-consul, and attachés.
The Insider was unable to obtain an operational comment from Colonel Vitaliy Denysov.