Main — Diplomacy — The Ministry of Digital Transformation participated in the OGP Global Summit: the experience of Ukrainian Diia and Estonian mRiik
Diplomacy
The Ministry of Digital Transformation participated in the OGP Global Summit: the experience of Ukrainian Diia and Estonian mRiik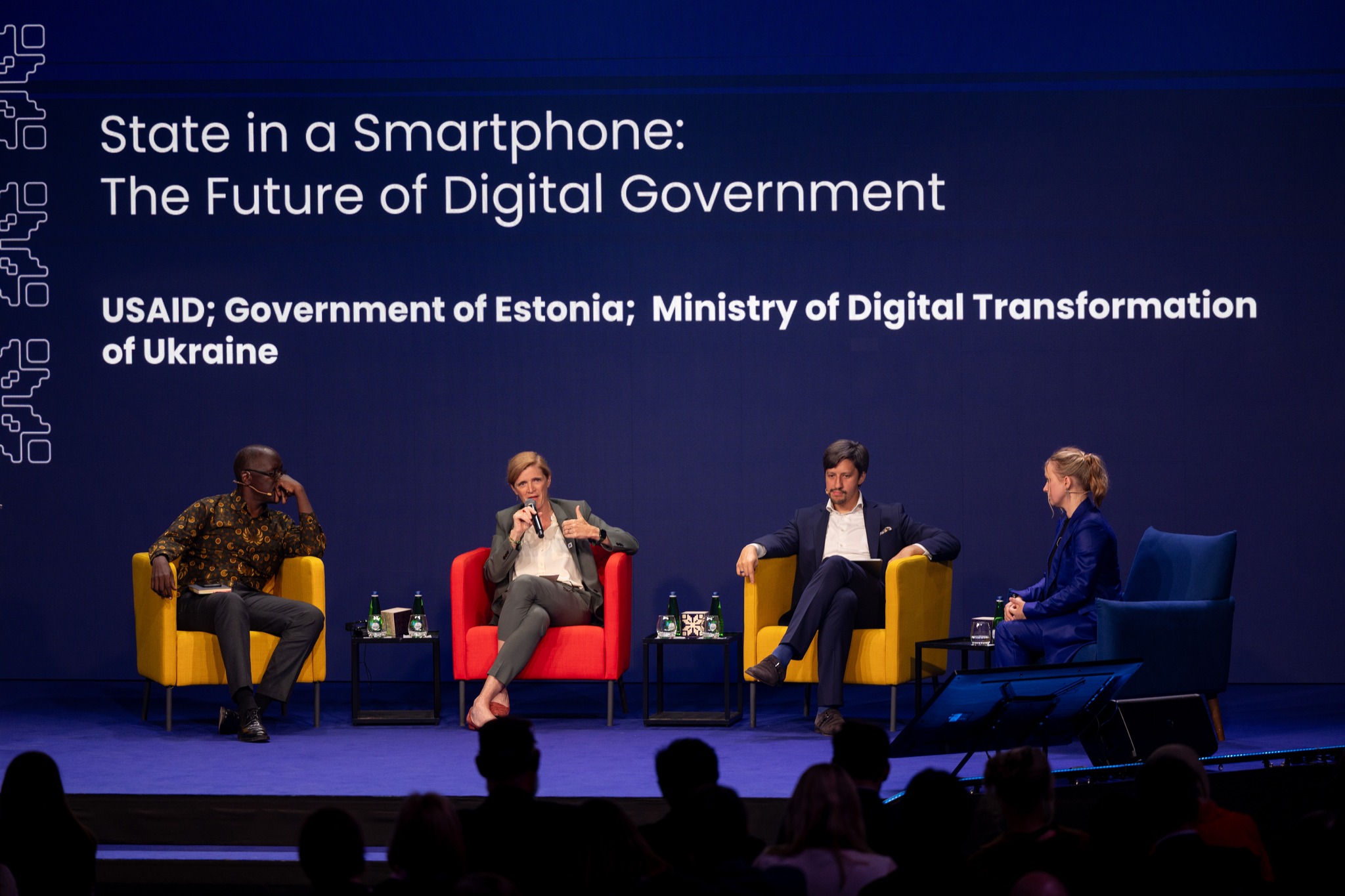 The Ukrainian delegation participated in the OGP Global Summit in Tallinn. Vice Prime Minister for Innovation, Education, Science, and Technology Development - Minister of Digital Transformation of Ukraine Mykhailo Fedorov and Deputy Minister of Digital Transformation for European Integration Valeriia Ionan spoke at the session "The State in a Smartphone: The Future of the Digital Government."
Also attending the event were Samantha Power, Administrator of the United States Agency for International Development (USAID), Lukas Ilves, Vice-Chancellor for Digital Development of Estonia, and Andrea Studer, Deputy Director General of the Swiss Agency for Development and Cooperation (SDC).
They discussed open and e-governance and shared experiences in implementing the Ukrainian application Diia and the Estonian one - mRiik.
"Over the past 4 years, Diia has become a true love mark for more than 19 million Ukrainians. And now it's gaining attention worldwide. Of course, all of this would have been impossible without the constant support of partners. We managed to involve international partners in most of the projects, and I am grateful to everyone who believed in our ideas. USAID, the Swiss Agency for Development and Cooperation, and many others. We are doing everything possible to ensure that every dollar you invest works at 100%," said Mykhailo Fedorov during his speech.
Samantha Power announced during her speech that Estonia, in partnership with USAID, would support the implementation and development of similar applications to Diia in other countries around the world. She stated, "Earlier this year, I had the honor of announcing that USAID would support Colombia and Zambia in creating a similar experience of e-governance. Today, I am pleased to announce that Estonia will support these efforts in partnership with USAID and the Ministry of Digital Transformation of Ukraine. Using Estonia's expertise in adapting new technologies to different systems, we will work on modeling Diia and basic digital state infrastructure in more countries."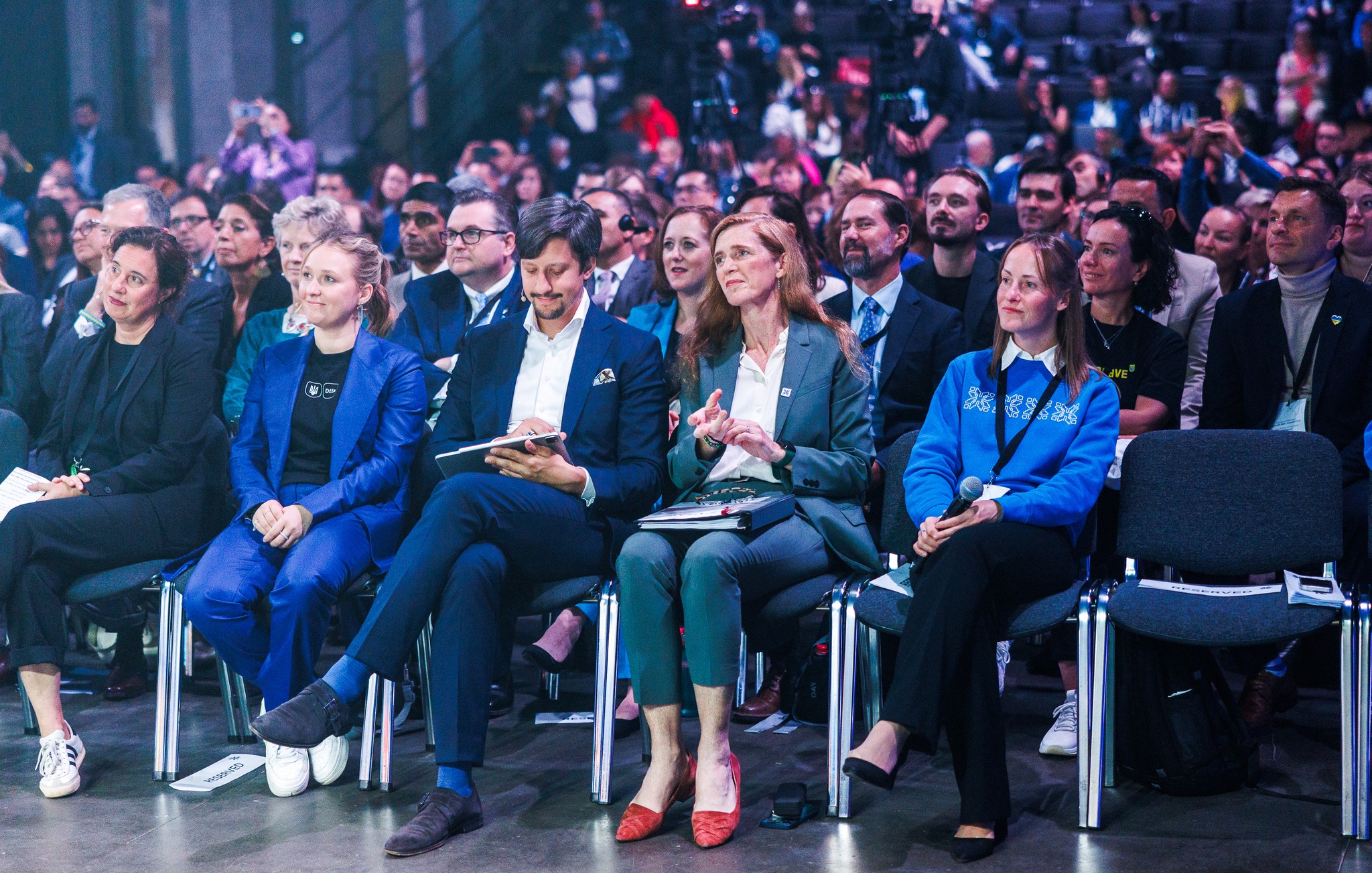 During her speech, Valeriya Ionan discussed Ukraine's experience in developing Diia and explained how other countries can adopt it. She stated, "The cooperation between Ukraine and Estonia is an example of mutual support for digital progress in different states. For over 10 years, Estonia has made a significant contribution to Ukraine's digital transformation: many Ukrainian e-governance applications have been developed taking Estonia's experience into account. For example, the data exchange system Trembita is based on a system similar to Estonia's X-road. Since the end of 2022, Estonia and Ukraine have been collaborating on the development of the pilot project mRiik – a mobile application based on Ukraine's Diia. So, we are really fortunate to have Estonia as a mentor in digital transformation."
Lucas Ilves, Vice Chancellor for Digital Development in Estonia, discussed Estonia's cooperation with Ukraine: "We carefully study how we can learn from the experiences of other countries. I am particularly proud of our cooperation with Ukraine because it has been truly bilateral. In the early part of the last decade, perhaps more experience was coming from Estonia. But now it has leveled out. Today, our teams are learning from each other."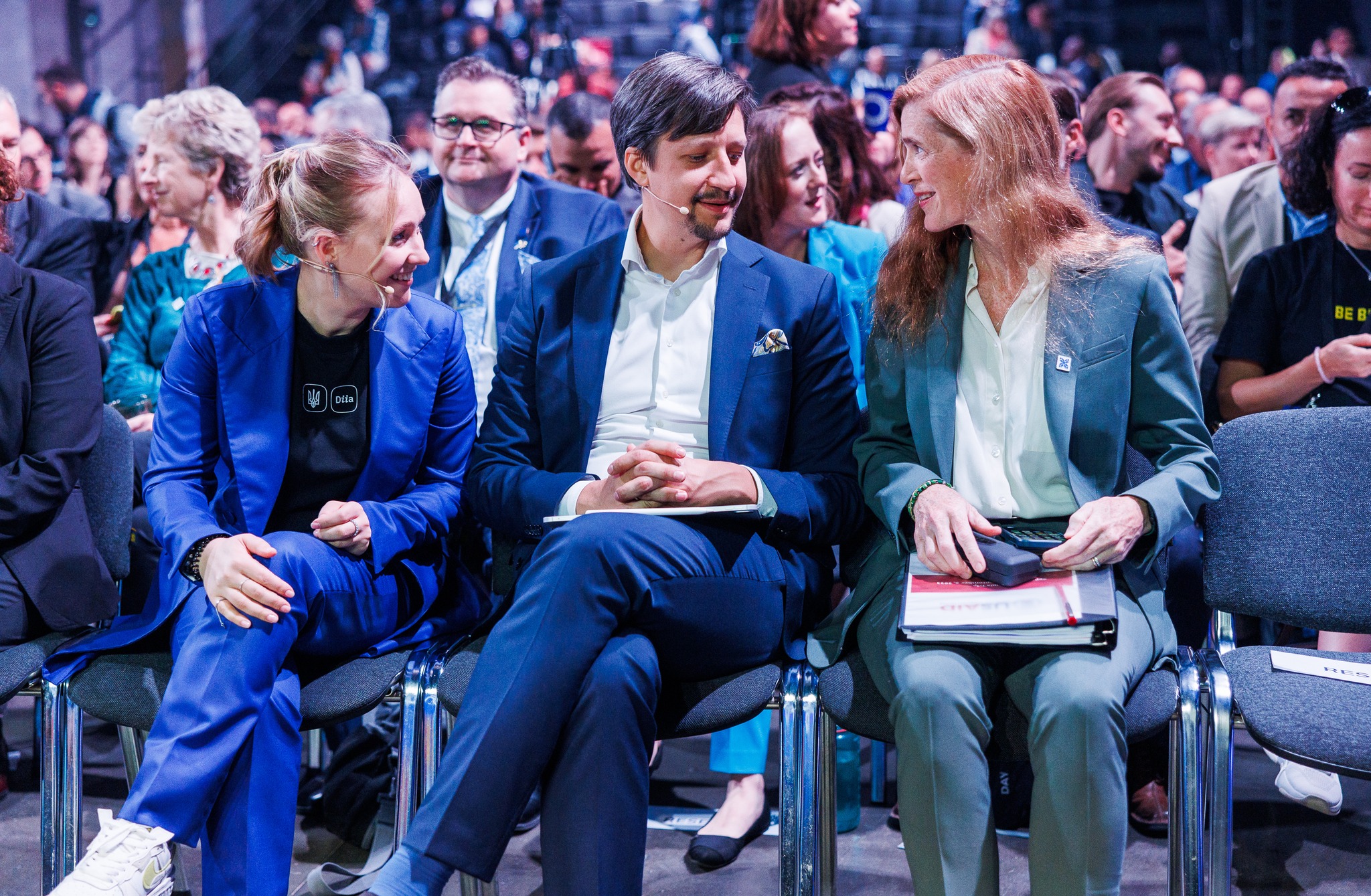 Andrea Studer, Deputy Director General of SDC, noted that it is through partnerships that innovations like Diia and mRiik are successfully launched. She said, "All this accelerated digital transformation became possible thanks to one secret ingredient - partnership. Firstly, the partnership between the government, the private sector, and civil society. As well as broad partnership and collaboration among international development actors such as USAID, Switzerland, and others. It is in the spirit of these partnerships that innovative and advanced solutions like Diia and mRiik were born. For Switzerland, it was a great honor to support this fruitful collaboration between Ukraine and Estonia, and we will be happy to promote and spread these joint solutions among our partners worldwide."
You can watch the Ministry of Digital Transformation's presentation at the OGP Global Summit via this link: OGP Global Summit Livestream