Main — Culture — "Unconventional Beauty": An exhibition by Vasyl Korchovy opened in Kyiv
Culture
"Unconventional Beauty": An exhibition by Vasyl Korchovy opened in Kyiv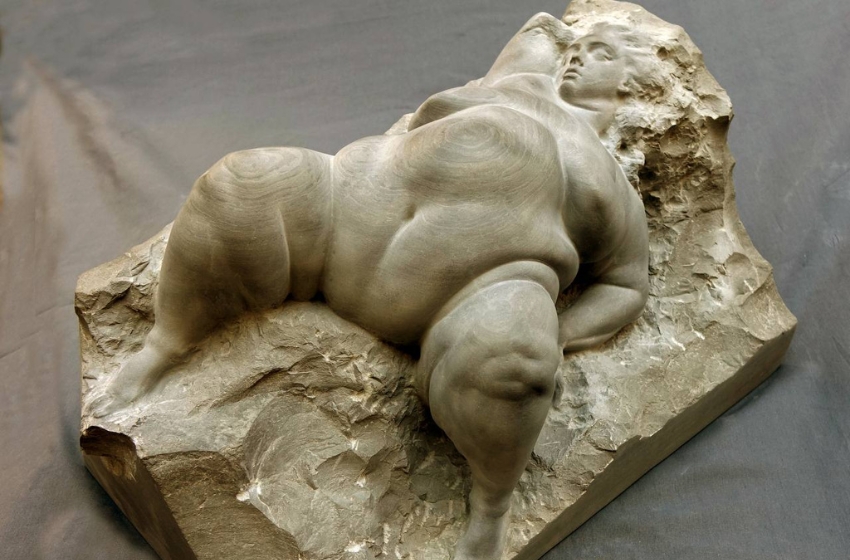 The Art Ukraine Gallery has opened an exhibition featuring the Ukrainian sculptor Vasyl Korchovy. Korchovy's name has been widely discussed in the past month, even among those with little interest in contemporary art. His three-meter sculpture "Confident," temporarily placed in Strysky Park in Lviv, sparked a significant reaction from the artistic community and the public, leading to a vigorous discussion about the "standards" of the female body. It escalated to the point where unknown vandals vandalized the striking bronze "woman" with paint, damaging the artwork.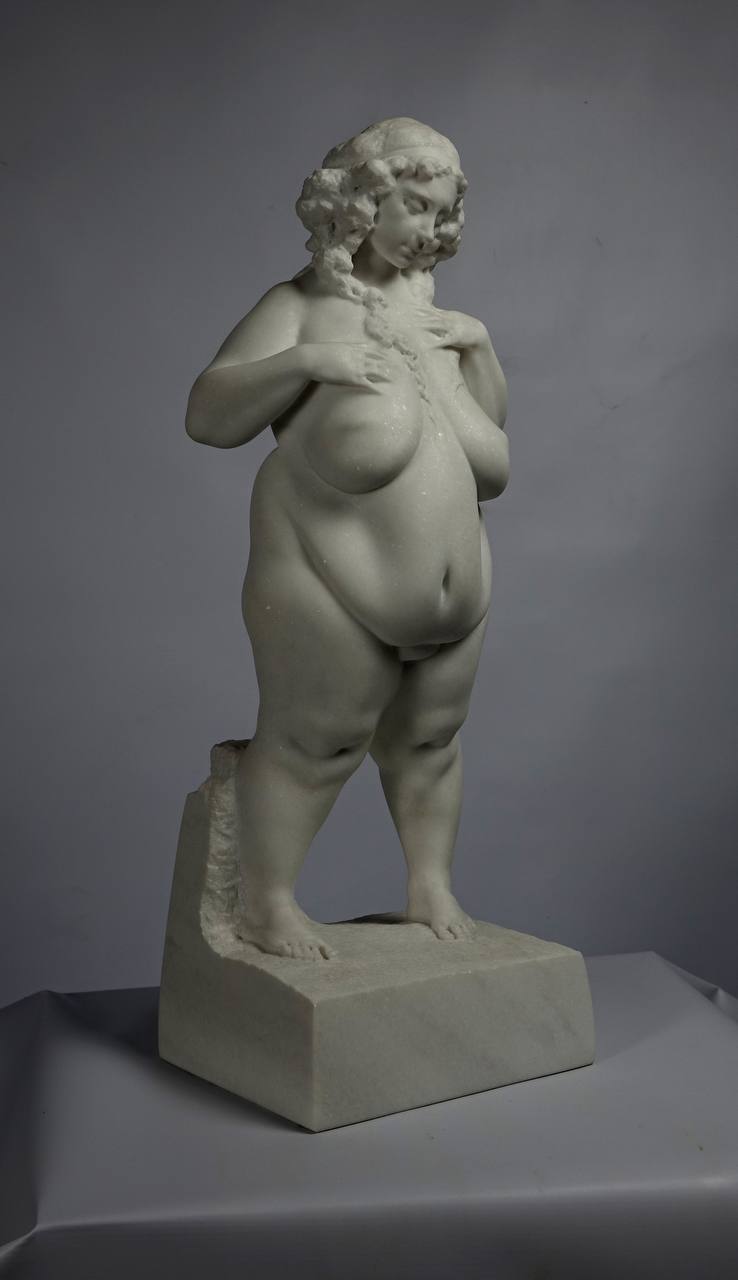 The exhibition by Korchovy in Kyiv is titled "Unconventional Beauty." The exposition includes a series of 20 female sculptures crafted from stone and marble. Among them is the version of "Confident," which brought the artist nationwide fame.
Korchovy himself, commenting on the hype, quotes Confucius:
"Everything has its beauty, but not everyone can see it."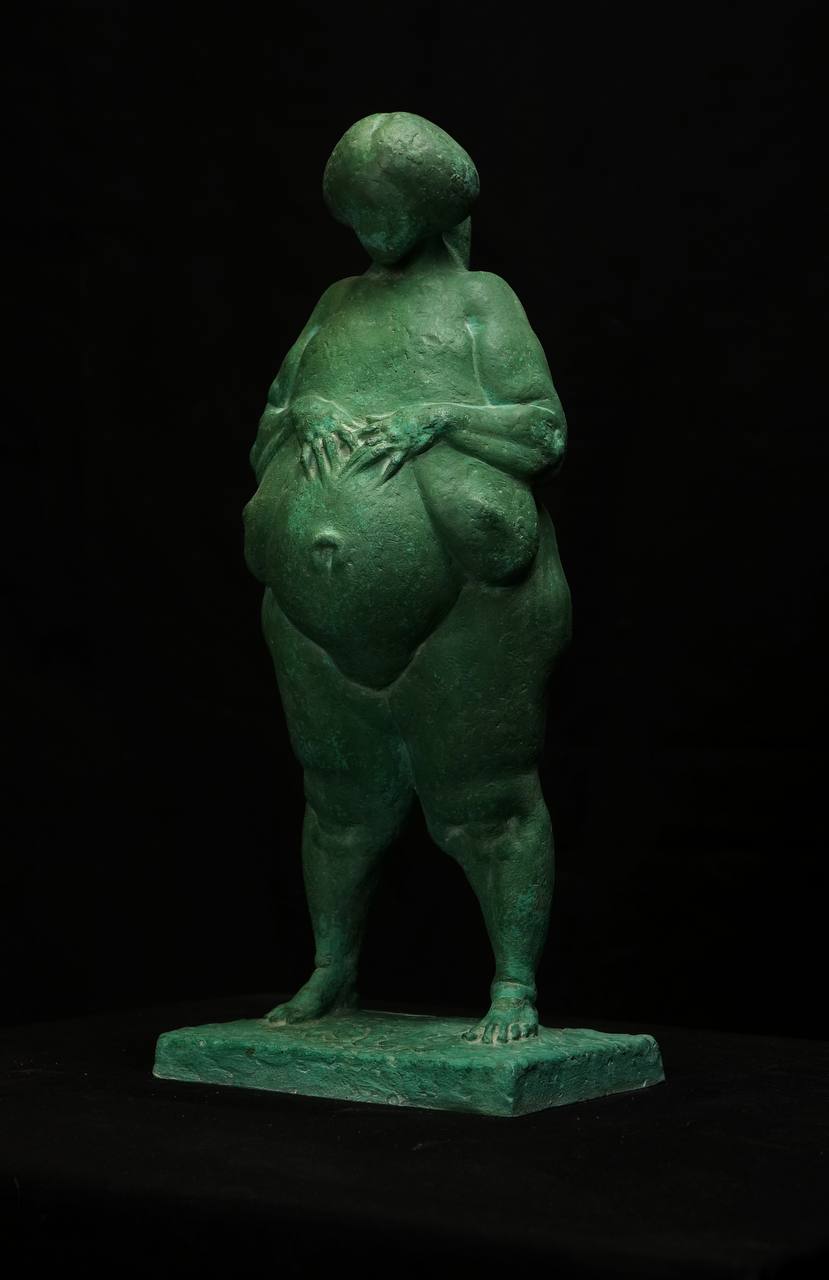 Vasyl Korchovy is a Ukrainian sculptor and painter originally from Khmelnytskyi. He graduated from the National Academy of Fine Arts and Architecture and received training from prominent sculptors such as Volodymyr Chepelyk, Makar Vronskyi, and Vasyl Boroday. Korchovyi works in the genre of monumental realistic sculpture, utilizing materials such as marble, granite, and bronze. His works can be found in public spaces, including his composition "Orpheus and Eurydice" on the steps of the National Philharmonic of Ukraine and the "Amur with a Lyre" fountain in the foyer. His sculptures are also present in the interiors of the Supreme Court of Ukraine.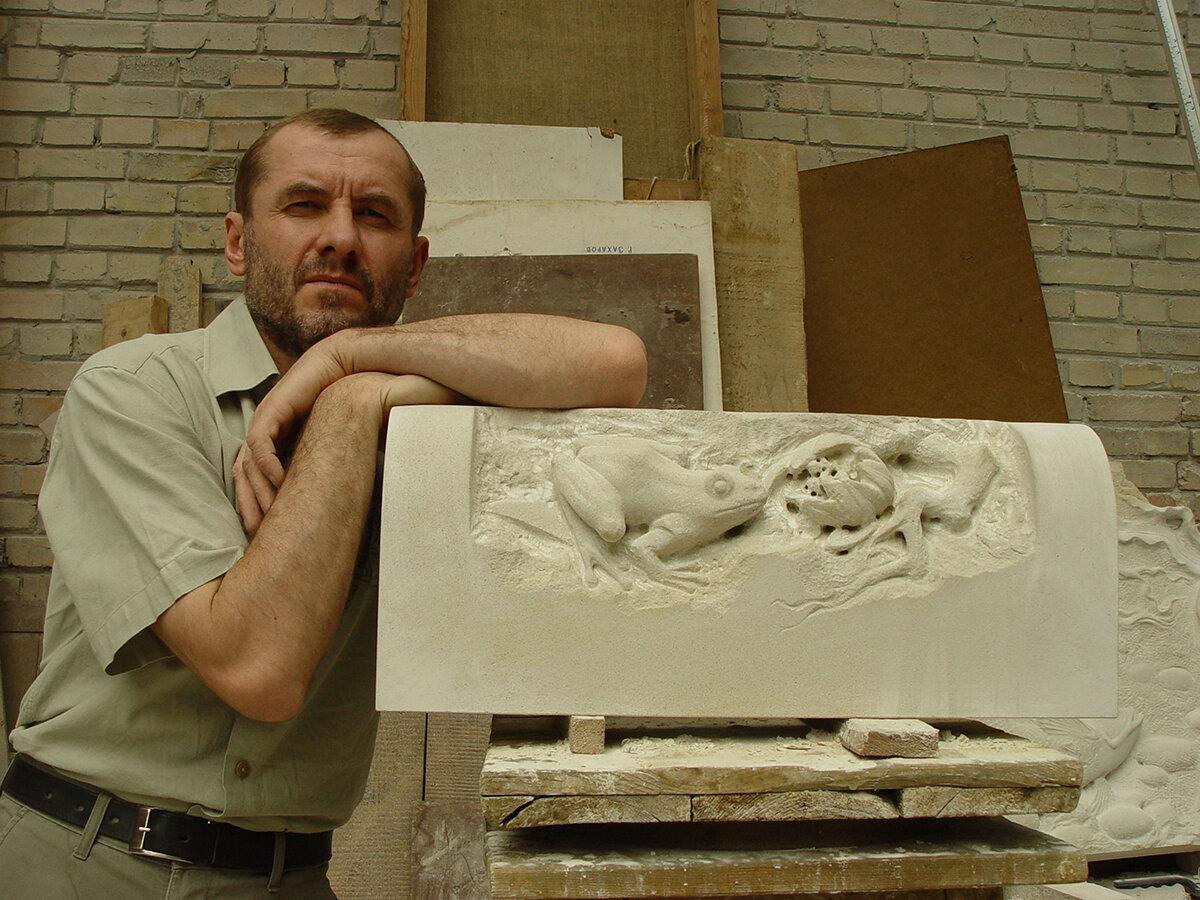 The sculpture "Confident" was created in 2021 as part of the Kaniv International Sculpture Symposium, initiated by the artistic association "Chervone Chorne." It is a part of a private collection owned by collector Yuriy Stashkiv.
During the exhibition's opening, when discussing his work, the artist mentioned that he sees his mission as bringing beauty.
"I don't try to prove anything to anyone. I bring beauty, and I consider it my mission. Speaking 'beautifully' about something that few people perceive is a difficult path. People often choose easier paths because they don't know that there are fewer competitors on the difficult path. In my efforts to present a 'different' kind of beauty, I don't have any competitors. Lucian Freud passed away, the authors of Scythian women are long gone, the authors of Paleolithic Venuses passed away even longer ago. Only Fernando Botero remains. But I don't consider him my competitor," the artist stated.
The initiators of the exhibition "Non-standard Beauty" are Natalia Zabolotna and patron, the head of the NGO "Vidchuy" Lyudmyla Pyshna.
The exhibition will run at Art Ukraine Gallery until November 1st.