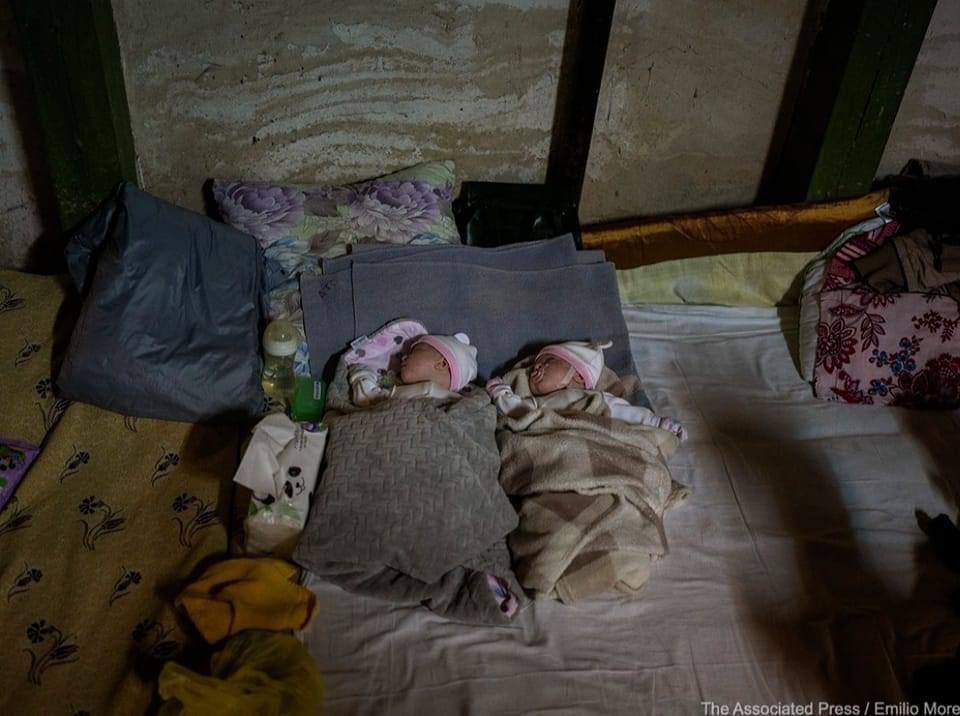 ---
Photo: The terrible reality of war. Children sleep in a bomb shelter. The Associated Press
Address by the Minister of Defence of Ukraine Oleksii Reznikov
On the fifth day of the intervention, the Russian occupiers were unable to conceal that they were in agony.
Barbaric rocket and MLRS attacks of peaceful cities are the evidence that they are no longer able to fight armed Ukrainians. Only against the peaceful, like the veriest cowards.
This is a war crime. Its direct actors and organizers are doomed for the rest of their existence to bear the brand of murderers and hide. They are awaiting trial.
It will be fair if a special international tribunal is established in Kharkiv. By the way, the first trial took place in Kharkiv in 1943, as a result of which the Nazis were convicted of war crimes.
Now the Kharkiv tribunal must sentence the Kremlin's followers of Hitler, who have already "surpassed" him.
Thanks to the heroism of our defenders, new fronts are opening up, where the enemy is suffering losses. I want to commend our defenders in the east. They have become an insurmountable barrier for the enemy, which demoralizes him terribly.
Russia has already suffered devastating losses in economic sphere. Russian currency is converted into ordinary paper. There is the first ban on Russian oil exports.
The international IT community joined in the destruction of the occupying army.
The supply of weapons and essentials from Europe is increasing.
Even Ukrainian schoolchildren went on the offensive on the cyber front.
Hundreds of thousands of people in Russia have already disclosed that government is lying to them. That there is no "special operation". There is the usual war of aggression. In which thousands of Russians have died. Resistance to war within Russia itself is growing by the hour.
These days, Ukrainians are demonstrating Russians how free people differ from slaves, and that citizens differ from those enslaved by tyrants. Those who have placed the rabid maniac on a pedestal for years are now doomed to decades of redemption.
Ukraine will win!
Glory to the Ukrainian Army!
Glory to Ukraine!
---