Main — Culture — Exhibition: Engravings from the originals of Raphael Santi
Culture
Exhibition: Engravings from the originals of Raphael Santi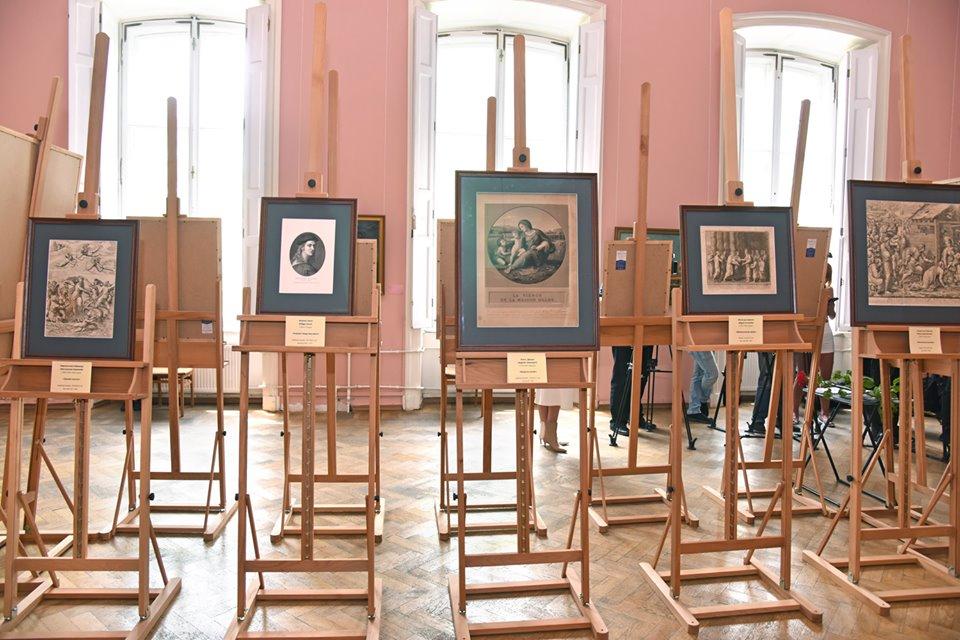 ---
Engravings from the originals of the legendary Renaissance artist were exhibited at the Odessa Museum
---
An exhibition in honor of the legendary artist has opened at the Odessa Museum of Western and Eastern Art. In 2020, the world celebrates the 500th anniversary of the death of the great Renaissance artist Raphael Santi (1483-1520).
The Odessa Museum of Western and Eastern Art, together with the Embassy of the Republic of Italy in Ukraine and the Italian Institute of Culture in Ukraine, prepared an exhibition of engravings by Western European masters of the 16th-19th centuries, made from the originals of Raphael.
He was one of the first artists to understand the importance of engravings as a means of replicating works of art and disseminating his art, and this, in turn, led to the development of reproduction engravings in Europe.
Graphic sheets by famous masters of Italy, France, Germany, the Netherlands and Spain show the versatile talents of Raphael - a painter, draftsman, master of frescoes, and the creator of cardboard for trellis.
Engravings also demonstrate the diversity of the museum's graphic collection. All of them are exhibited for the first time. The curators of the project are Irina Glebova and Tatyana Balanovskaya. The works are exhibited in the Halls of Italian art. Every Friday and Saturday at 12:00 curator tours are held.
The museum is open daily except Wednesday.
From 11:00 to 17:00 on weekdays.
And from 11:00 to 18:00 on Saturday, Sunday
Source: Culturemeter
---