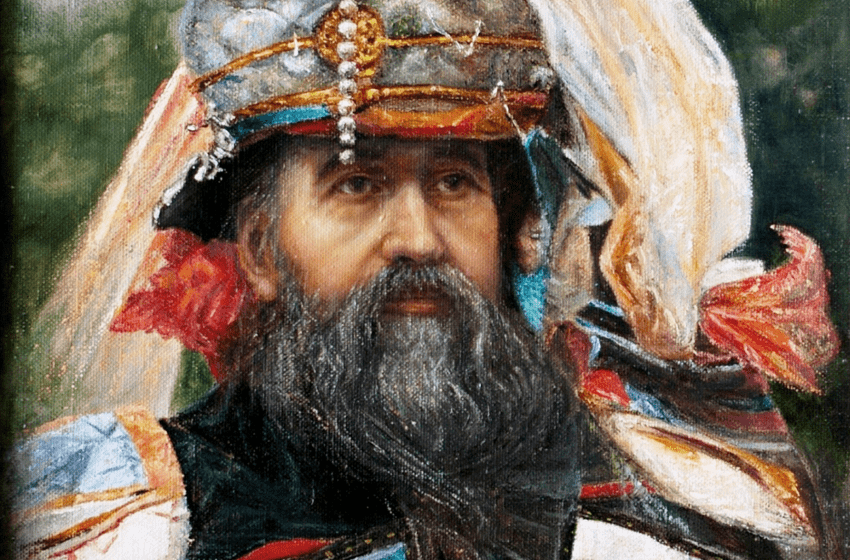 ---
The Odessa Museum of Modern Art will exhibit the works of the famous Kyiv's underground artist
---
On July 23, at 18:00 at the Odessa Museum of Modern Art the exhibition "I Infinity" by the Kyiv artist, representative of the artistic underground Fyodor Tetyanich, aka Fripulya (1942-2007), will be opened.
Fyodor Tetyanich is a representative of unofficial art, painter, sculptor, monumentalist, graphic artist, writer, inventor and one of the first and brightest performers in the USSR. He staged incredible performances, wrote texts, published books, created monumental works and biotechnospheres that were supposed to save humanity in case of a universal catastrophe. The artist was literally ahead of his time with his ecological ideas in art.
---
Tetyanich Fedor / Fripulya (1942–2007). He was born in the village of Knyazhychi, Kyiv region. Graduated from the Kyiv State Art Institute (1966). Avant-garde and performer, one of the brightest representatives of the Ukrainian underground. He participated in all-Union, national and international exhibitions. In 1994, several works by Tatyanich were purchased by Norton Dodge, now these works are stored in the J. Vurhis Zimmerli Art Museum (USA, New Jersey). His works are in many private collections.
---
Tetyanych invented the word "Fripulya" by combining the English "free" and "pulse, pulsation". Fripulya is infinity. This is the eternal pulsation of the Universe.
I consider my whole life to be one single performance, in which I am making a single gigantic installation on the planet Earth with my works and their distribution by the media as "BIOTECHNOSPHERE FRIPULYA"

Fyodor Tetyanich
Philosophical and aesthetic doctrine "Fripulya" became the basis of a kind of art, the essence of which is the continuation of human and planetary life to infinity.
Globalism and a traction for the avant-garde were surprisingly combined with national traditions, religion and emphasized ecological self-awareness. Fyodor Tetyanich is a representative of the real underground, the hero of aesthetic resistance to Soviet official culture. The artist often used the categories "eternity" and "infinity" in his works.
"And I'm not Fedor, and I'm not Tatyanich… I am infinity!"
"I Infinity "- the author's say became the name of the project. The exhibition will present the versatile legacy of Fyodor Tetyanich, whose artistic practice is surprisingly comprehensive. For the first time, works from the artist's erotic series will be shown, and the leitmotif of the project will be cosmic ideas that can be characterized by the words of the author who spoke out against "dullness in life and art, against pessimism, indifference and rudeness".
Within the framework of the project, lectures, master classes and are planned, which can be found on MSIO page.
The exhibition will run from 23 July to 23 August.
The entrance to the opening is free, the following days the cost of the ticket is 40 UAH
---