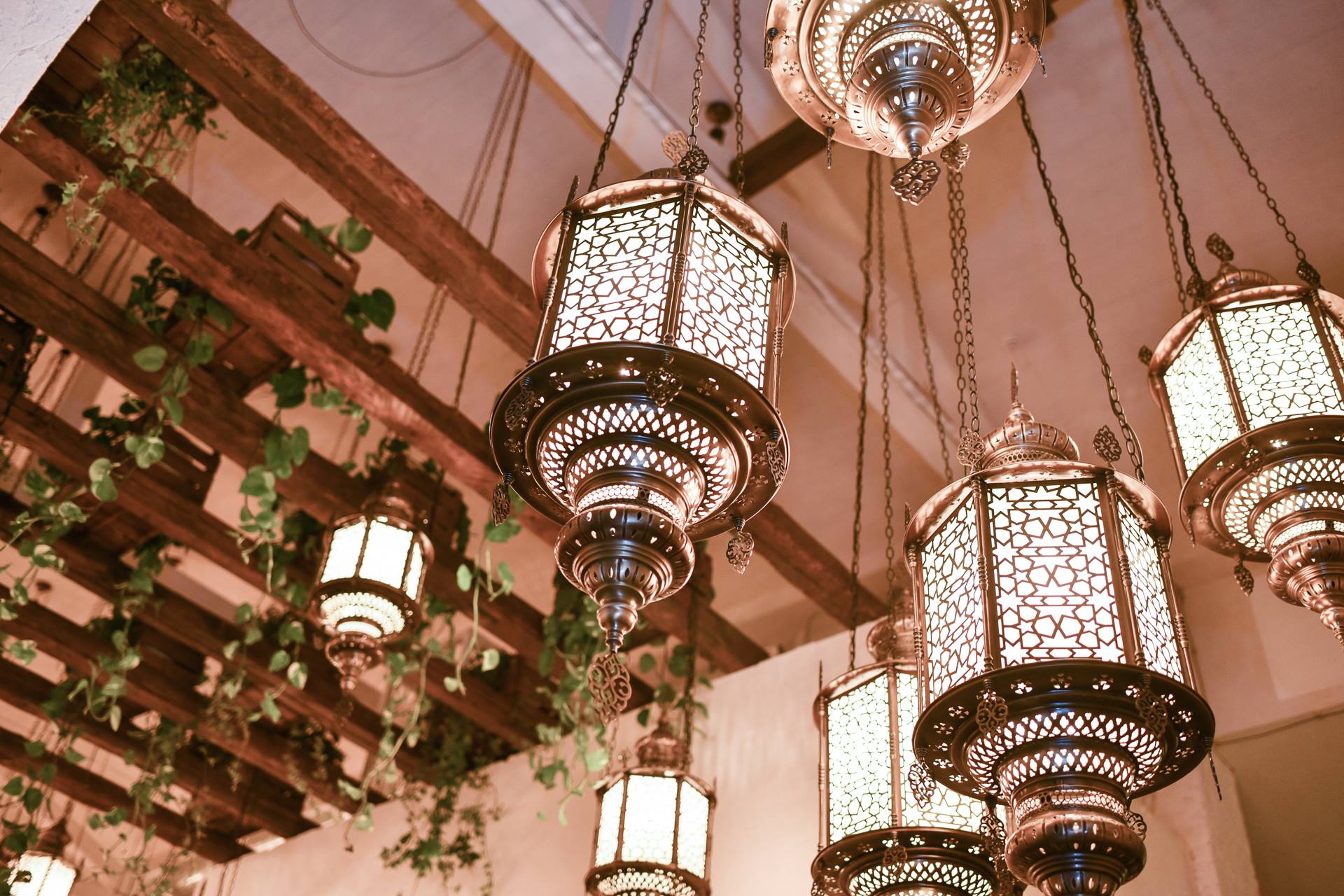 Address: 31/33 Ekaterinenskaya street
The restaurant of Crimean-Tatar cuisine. Located on three floors, precisely two and a half.
On the ground floor there is a slightly dim light, large windows, and many carpets on the ceiling. On the second, on the contrary, it is very light due to the impressive number of pendant chandeliers. In style, they resemble elements of the interior of the Khan's palace.
The interior was designed by architect Denis Belenko. Behind the old front door, a fairly spacious, multi-level restaurant has fit. There are wooden tables with benches "dressed up" in soft covers with ornaments. Various indoor plants and a large number of lamps in the oriental manner dilute this picture. An interesting detail - the fences on the second and third levels of the restaurant are made of skewers.
There are plates on the walls which were painted by Crimean Tatar Rustem for four months.
Hadjibey quickly became a popular place for the whole family, so please make reservation beforehand
---