Main — Business — Odessa will send a sculpture "anchor-heart" to its Italian sister city Genoa
Business
Odessa will send a sculpture "anchor-heart" to its Italian sister city Genoa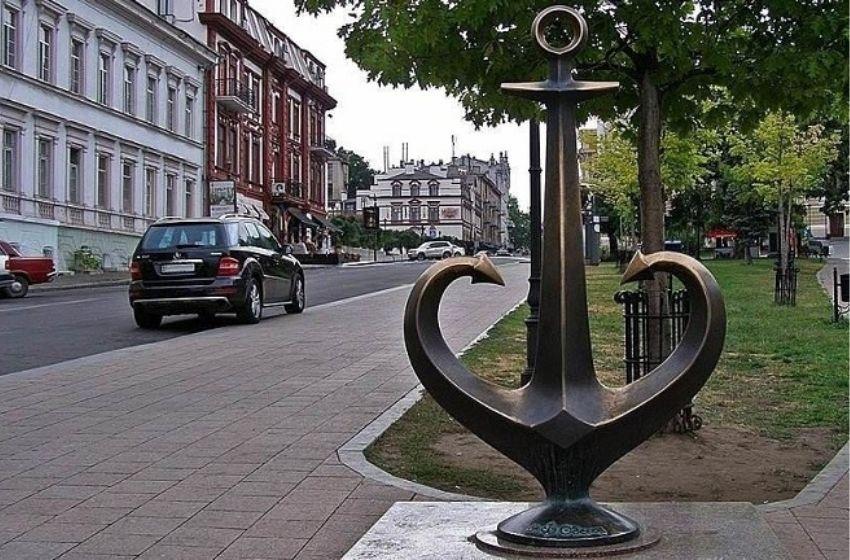 ---
Genoa is a sister city of Odessa, the largest port of Italy and the third most important industrial and commercial Italian centre, after Milan and Turin. By prior agreement with the Municipality of Genoa, the "anchor-heart" is going to be installed in the central area of Porto Antico (old port of Genoa).
---
The decision to transfer the sculptural image of the tourist logo of Odessa, the so-called "anchor-heart", to the Italian twin city of Genoa was approved by the Odessa City Council. The preliminary handover date is April 2021.
This is the fourth memorial sign given by Odessa to its sister and partner cities. The first anchor-heart appeared in Larnaca (Cyprus) in June 2019, notwithstanding the sister city of Odessa is the Cypriot capital Nicosia.
In July 2019, a second one was inaugurated by the mayor of Odessa, Gennady Trukhanov, on the central embankment of the sister city of Marseille (France). In August 2019, the "anchor-heart" was brought to Regensburg (Germany) by the first vice-mayor of the city Anatoly Orlovsky. It is planned to install it in one of the parks of the German city, on the summer of 2021.
The metal sculptures are made by the private company "Shevchenko OM". So far, the expense for the city's budget was: UAH 968,400 (almost USD 35.000).
The plan of Odessa authorities is to give "anchors" to all its sister and partner cities, which are today are 42. The maximum goal would be a sign in each country that is a member of the UN (193 countries).
---
Source and picture: Dumskaya.net
---