Main — Business — 25th anniversary of Ukrainian Fashion Week: full programme
Business
25th anniversary of Ukrainian Fashion Week: full programme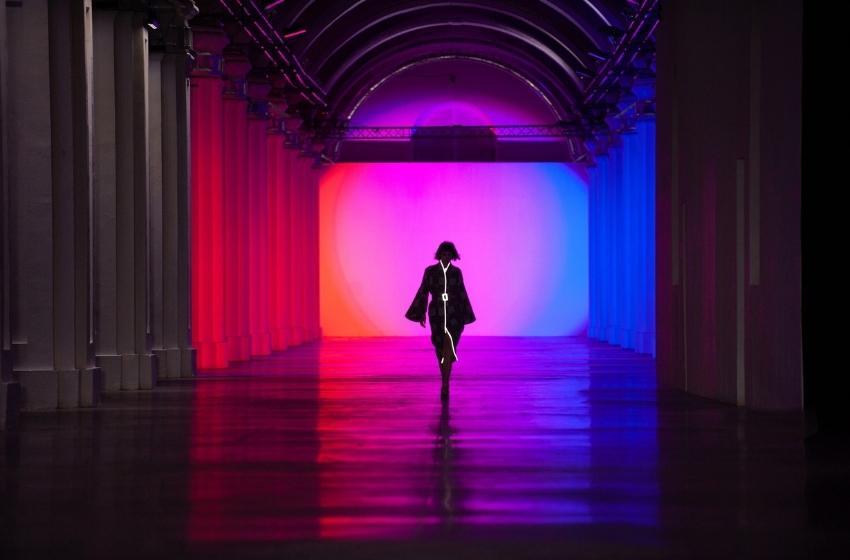 ---
Founded in 1997, Ukrainian Fashion Week became the first Fashion Week not only in the post-Soviet area but throughout Central Europe. This year, Ukrainian Fashion Week celebrates its 25th jubilee. A series of events of the anniversary year will start a new season of fashion shows FW22-23, which will take place in a phygital format from 3 to 6 February.
---
This season is a special one as it is the fiftieth in the history of UFW. Throughout this time, more than 1,600 shows and presentations of the collections of more than 400 brands took place as part of Fashion Week.
25 years of Ukrainian Fashion Week is not just a 25-year old history of the one company. This is the story of Ukrainian designers, who were once united by our idea to make our country fashionable. To create a new industry in the country, which is important both for the country's economy and for the development of the culture. An industry that represents Ukraine to the world as a country of talented people, new technologies, constructive partnership.

Iryna Danylevska, the CEO of Ukrainian Fashion Week
Traditionally, the New Generation of Fashion programme will be presented on a particular day of UFW FW22-23, within it will be held fashion shows of designers-participants of the platforms New Names and Fresh Fashion, as well as graduate shows of private Ukrainian fashion schools.
Everyone will be able to become a guest of the fashion shows due to the online broadcast on the MEGOGO media service and UFW digital platforms.
Sustainability, digitalisation, diversity and inclusiveness. The Ukrainian and world fashion industries are currently being built on them.

Iryna Danylevska, the CEO of Ukrainian Fashion Week
Representatives of the media, buyers, brand customers and influencers will be invited to attend Fashion Week and get acquainted with the collections of designers offline, adhering to the quarantine restrictions.
Programme
3.02
16:00 HEART RATE Creative director s.byzov
17:00 Presentation OVERALL x ZIGURA ART. The art of integration sculptures into the fashion habits of Ukrainians
18:00 VOROZHBYT&ZEMSKOVA
18:30 Presentation of SOLO for diamonds special BIO project
19:00 YADVIGA NETYKSHA
19:30 IDoL. Presentation of the mediaproject «Visual code» (second season)
20:00 JULIYA KROS
20:30 VIKTORANISIMOV
4.02
15:00 KRISTINA LAPTSO
16:00 IRYNA DIL`
17:00 MALVA FLOREA
17:30 PUSHKA Fashionverse
18:00 LALLIER
18:30 Presentation of "la vie en bleu" photo exhibition by Sonya Plakidyuk & K1664
19:00 LEM
19:30 GASANOVA
21:00 Screening of "Haute Couture," a film by French director Sylvie Ohayon within "French Movie Evenings 2022" (invitation only)
5.02
15:00 ZVOLI "Bad Boy. Petrytsky". "Shokoladny budynok" Art Centre (invitation only)
16:00 Fresh Fashion: MILD POWER, ANNA GROVE
17:00 CHUPRINA
17:30 BEZMEZH Presentation
18:00 DARJA DONEZZ
18:30 Presentation of the new collection "Paracode" by POLINA VELLER
19:00 DZHUS
20:00 IRON THREAD
6.02
15:00 LVIV FASHION SCHOOL
16:00 OPEN FASHION STUDIO
17:00 UFEG: Future.Fashion.Now
17:30 Presentation of EPSON DIGITAL FASHION lab.
18:00 New Names: NICK KICHKAR, LISABO
18:30 HONCHARENKO. Presentation of the new collection «VAGA»
19:00 Fresh Fashion: PANOVE, APSARA
20:00 Fresh Fashion: FRBTK, SIDLETSKIY
#Media partners of UFW FW22-23
VOGUE UA – general media partner
JetSetter.ua — media partner
NV – informational partner
Tochka.net — Internet-partner
---