Main — Diplomacy — A Mercury found in Odessa region
Diplomacy
A Mercury found in Odessa region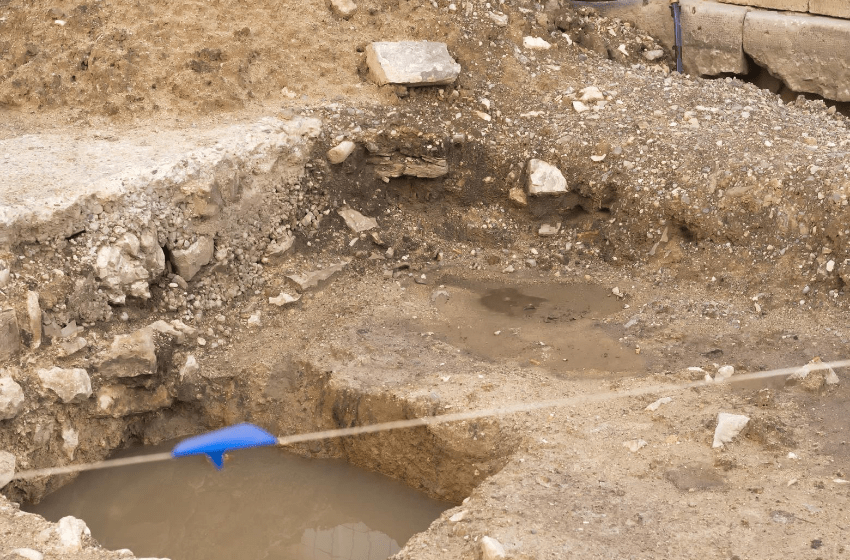 ---
A unique statuette with the image of an antique divine was found in Odessa region by the local archeologists.
---
The expedition of the members of the Lower Danube Archaeological Expedition of the Odessa Archaeological Museum took place at the settlement of Kartal near the Orlovka village, Reni district, Odessa region. A terracotta statuette of Hermes / Mercury was found there. Archaeologists note that this find is unique.
Figurines of this type and in such an excellent state of preservation are a rare find even in large antique centers of the Northern Black Sea region. For the monument of the barbarian periphery, which was in the ancient era of settlements in Kartal, such a figurine is an exceptional rarity, bordering on uniqueness

Odessa Archeological Museum
Scientists noted that the uniqueness of this find lies in the fact that images of a deity of the ancient pantheon were found on the territory of the barbarian periphery, to which Kartal belonged during the Hellenistic-Roman period.
When the ancient cities of the Northern Black Sea region were founded, the Greek colonists, along with other crafts, brought here one of the types of artistic craft, coroplastic, the production of terracotta figurines.
Katral is a multi-level archaeological site. Now the members of the expedition are completing the excavations of the layers of the ancient era and are moving on to the more ancient ones - the Hallstatt period (XII-VIII centuries BC) and the Eneolithic era (V millennium BC).
---
The word "terracotta" in translation from Italian sounds like burnt clay, while coroplastic is translated from ancient Greek as the sculpting of images of girls. The manufacture of terracotta has its roots in antiquity. The analysis of the clay of the figurines also does not always allow us to speak with confidence about the center of production, since in the vicinity of almost every city there were deposits of various types of clay, which differed in quality, color and impurities. Therefore, when determining the origin of terracotta, in addition to the composition of the ceramic test, it is necessary to take into account the peculiarities of the production technology, stylistic techniques, the painting system and, finally, the selection of subjects.
---
Also, the members of the expedition found several graves and tombs on the territory of the settlement. These are the graves of the times of the Chernyakhov culture and the late Attic period.
---