Main — War — Alla Gorska's mosaics were destroyed in Mariupol
War
Alla Gorska's mosaics were destroyed in Mariupol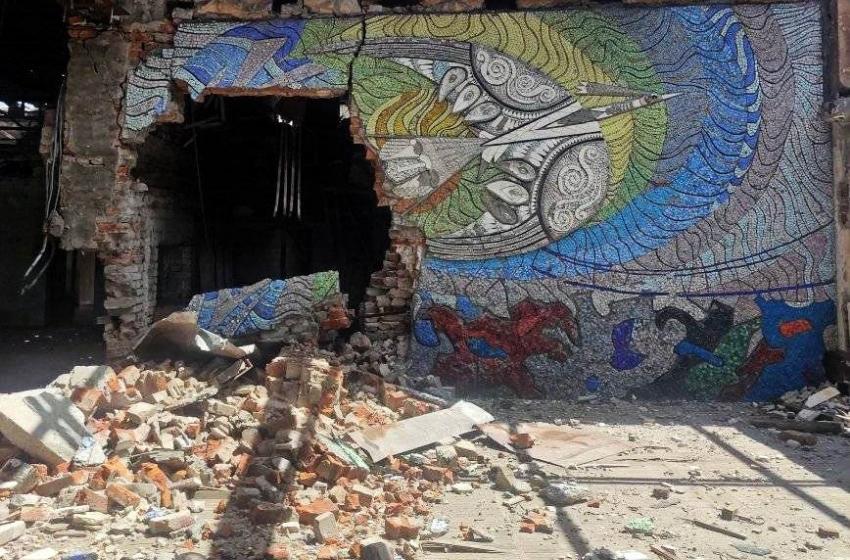 ---
During the blockade of Mariupol, the works of Ukrainian artist and dissident Alla Horska were destroyed. Her mosaics were created in the interior of the restaurant "Ukraine"

Ivan Stanislavsky, co-author of the book "All Shades of Mariupol Mosaics"
The works "Tree of Life" and "Boryviter" were created by a team of artists, including Alla Gorska and her husband, Viktor Zaretsky. At that time, they were on a creative business trip to Mariupol, which lasted from May 23 to June 12, 1967.
Thematically timeless, aesthetically perfect, and devoid of any socialist realist concepts, these two works by Alla Gorska's brigade were the pearls of the Mariupol collection of monumental art

Stanislav Ivanov
Alla Gorska is one of the founders and brightest creative personalities of the generation of the sixties movement, one of the first representatives of the underground, an activist of the human rights movement of the 1960s in Ukraine.
She worked in monumental works, mosaics, graphics and painting. On November 28, 1970, Alla Gorska was killed in her father-in-law's apartment in Vasylkiv, Kyiv region.
---