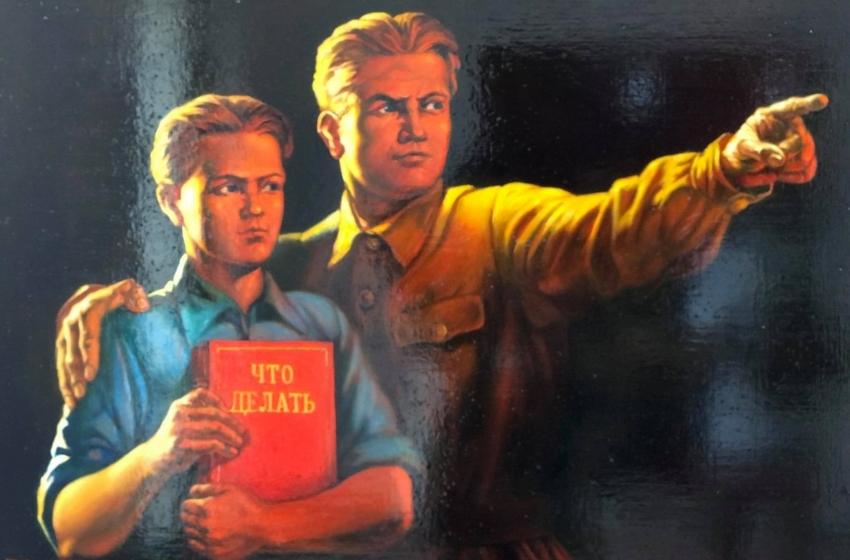 ---
Famous writers, poets, artists, musicians, politicians, businessmen and filmmakers took part in the SlovoNovo festival, which took place from 24 to 30 September in Budva. A writer, journalist, art historian and cultural advisor of The Odessa Journal, Eugene Demenok, writes about the festival.
---
From 23 to 30 September, the third SlovoNovo Forum of Russian Culture, organised by Marat Gelman and a team of like-minded people, took place in Budva, Montenegro. SlovoNovo is the only and unique platform where Russians living outside their country, as well as Ukrainians, Belarusians - all those who are essential not only to preserve, but also to develop culture, can exchange views, visit exhibitions, literary evenings, concerts and, of course, see friends. The geography of the forum, as always, is vast - this time one and a half hundred guests from Ukraine and Belarus, Switzerland and Italy, Israel and Great Britain, the Czech Republic and the USA, Canada and France, Germany and Slovenia, Serbia and Cyprus flew to Budva.
The presence of the Odessa delegation has already become a tradition. This time our city was represented by Evgeny Demenok, Igor Gusev, Boris Khersonsky, Irina Ozarinskaya. Evgeny Demenok presented at the forum the recently published biography of the artist David Burliuk and took part in a round table dedicated to the prospects of the avant-garde. Irina Ozarinskaya and Igor Gusev came to Montenegro not for the first time, being guests of residences that Marat Gelman has organised for artists for many years.
Igor Gusev showed his "Remote Songs", and Irina Ozarinskaya presented three projects at once - "Self-identification", a comic strip about contemporary art, created jointly with the Berlin poet Alexander Delfinov, and a portrait gallery of the Forum participants - "Aquadocumentation".
Boris Khersonsky's speech was preceded by an evening in memory of Alexander Roytburd, with the participation of all Odessans and Marat Gelman, who had known the artist and director of the Odessa Fine Art Museum for about thirty years.
We will return the so-called "Russophilia" - to the second forum we invited foreigners who are closely connected with Russian culture: these are translators, former and current cultural attachés in Russia.

Marat Gelman for ZIMA magazine
The programme of the forum was, as always, rich and varied. Within its framework, a number of exhibitions were opened, the central of which doubtless was the project of Vitaly Komar and Alexander Melamid's "Nostalgic Socialist Realism". In addition, the three floors of Dukley Gardens hosted exhibitions of Damir Muratov, who lives in Omsk, Vinni Reunov and Nina Murashkina, Ukrainians, Katya Margolis, and Andrei Biljo, living in Venice, Ukrainian artist Eduard Belsky residing in Slovenia, residents of the Italian Stone Oven House and a whole group of artists from Belarus: Vladimir Tsesler, Natalia Zaloznaya, Ales Faley, Sergei Grinevich, Andrei Busel, EG group, Maxim Tymenko.
The "troops" of SlovoNovo poets is always impressive, but this year it was unsurpassed. Alexey Tsvetkov and Bakhyt Kenzheev, Lev Rubinstein and Alexander Delfinov, Anna Halberstadt and Tomas Venclova, Andrey "Orlusha" Orlov and Vera Pavlova, Vsevolod Emelin and Oleg Ozaryanin, Sergei Gandlevsky and Dmitry Vedenyapin, Yuliy Gugolev and Tatiana Gerbora and Elena Fanailova, Leonid Schwab and Fyodor Svarovsky, Dmitry Kuzmin and Vadim Volkov. The poetic slam was attended by Alexander Delfinov, Anna Russ, Andrey Rodionov, Kirill Markov.
Well, the world-famous Mikhail Shishkin, Lyudmila Ulitskaya, Viktor Yerofeyev read prose. New books were presented by Andrey Biljo, Katya Margolis, Sergey Solovyov.
But that's not all. The forum's participants and guests heard amazing concerts by the magnificent pianist Polina Osetinskaya, the legendary founder of Ja Division Herbert Morales and Andrei Makarevich, and Psoy Korolenko, who do not need any presentation. They took part in round tables and discussions, here are just a few of them: "Art belongs to the people of the artist. On the responsibility of the creator"," The problem of culture in the period of transformation. Belarus and Ukraine", "Science as a culture", "And now they are sitting under the factory"- What are the prospects for the avant-garde today", "The new Middle Ages - will the diaspora save Russian culture?", "Pandemic during life". And late in the evening and early in the morning, the legendary documentary filmmaker Vitaly Mansky presented films from the Artdocfest programme.
It is hard to imagine how all this could fit into one week. But it fit, thanks to the talent and energy of Marat Gelman, his associates, and his team. The SlovoNovo forum is the only unique platform, a kind of "Russian Seasons" by Gelman, still quite chamber, but with great intellectual potential and big plans.
There is an idea to create a theatre platform and a creative association.
"Budva is a wonderful place, perhaps the best on earth, but there is no normal theatre platform here. So let's think. There is a street theatre option, then you can do something in Budva, but this reduces the number of options. It is possible in another city, for example, in Berlin, where many Russian theaters exist. In general, there is something to think about. I'm glad we have a public council. I used to make decisions on my own, but now I will propose " Marat Gelman said.
Well, "Noah's Ark", to save Russian culture abroad, sails and takes new passengers on board.
---