Main — War — Another assassination attempt on an employee of the occupation administration of the region took place in Kherson
War
Another assassination attempt on an employee of the occupation administration of the region took place in Kherson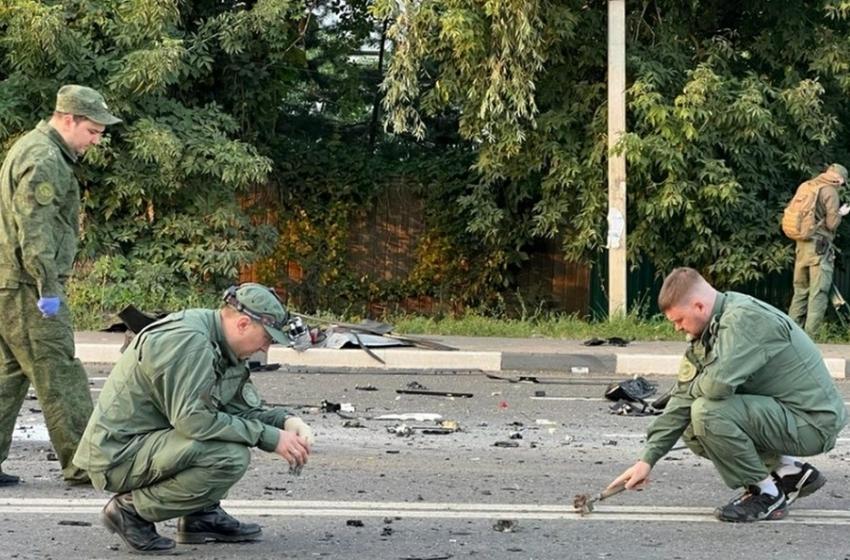 ---
In Kherson, on August 22, an assassination attempt was made on a member of the Russian-controlled administration of the occupied Kherson region, Igor Telegin.
On Monday evening, the Ukraine Now telegram channel reported, citing intelligence sources, that at 18:20 Telegin's car was blown up. Whether he was injured, the authors of the message did not know.
On August 23, representatives of the occupation administration confirmed the fact of the assassination attempt, stating that Telegin was "alive and well."
It follows from the report of Ukraine Now that Telegin is an associate of the former mayor of Kherson, Volodymyr Saldo, who, after the region's occupation by Russia, was declared the head of the "new administration" of the region. Telegin is named by Russian state media as deputy head of the administration's domestic policy department.
It is known about Telegin that he was a fake "Afghan" and joined the ranks of Kherson collaborators, heading the "Department of Foreign Relations and Inner Policy".
During a meeting with them, Afghan veterans told reporters that Telegin named his new post. He forced real veterans to support the invaders and their henchmen. According to the Afghans, to no avail.
Igor Telegin is known for wearing awards that no one awarded him. He served as the head of the fuel depot, and after the war he began to call himself a "paratrooper".
In 2010, he tried to become a deputy of the Kherson City Council from the Information Ukraine party, which in Kherson was controlled by an amateur of the Russian Federation Aleksey Rybakov. And in 2020, he headed the Kharkiv regional organization of the political party Vladimir Saldo Bloc, which is now liquidated. In the same year, he worked at the headquarters of the mayoral candidate Saldo and made a movie about him, where he praised the collaborator.
In the Kherson region, attempts are often made on people collaborating with Russia. On June 24, due to a car explosion, an employee of the "new authorities" of the region Dmitry Savluchenko, died, on August 6 - the deputy head of the occupation administration of Nova Kakhovka Vitaly Gura.
The head of the Russian-controlled administration of the Kherson region, Vladimir Saldo, was taken to the Sklifosovsky Institute in Moscow in early August. According to unofficial data, he was admitted to the toxicological department with suspicion of poisoning.
---