Main — Culture — Bavarian Film Tour. 10-19 December
Culture
Bavarian Film Tour. 10-19 December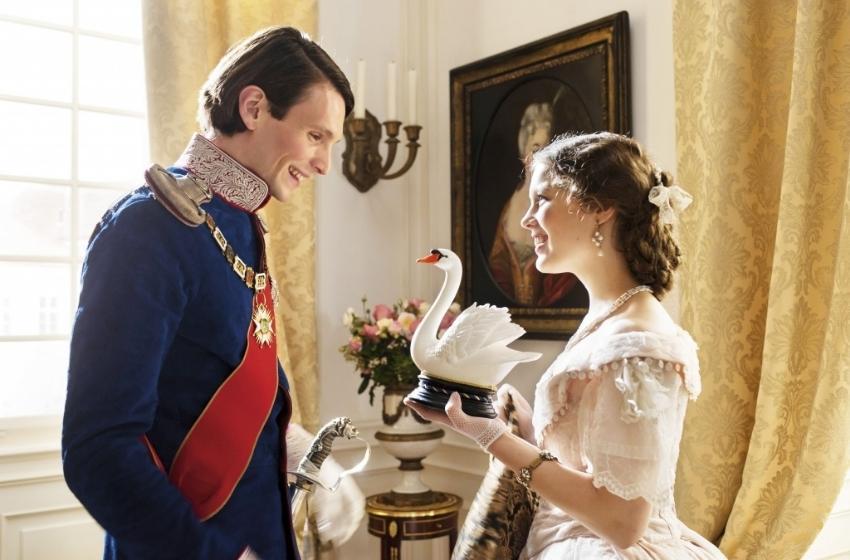 ---
---
For the second year in a row, the Bavarian Free State Office in Ukraine and Arthouse Traffic invite you to a Bavarian Film Tour! This year's programme features a variety of genres: it includes historical biographical drama, puppet animation, and, of course, comedy. The films are shown in the original language with Ukrainian subtitles, and viewing is possible only on the territory of Ukraine.
Year: 2021
Timing: 113 minutes
Genre: comedy
Director: Marcus H. Rosenmüller
They want to close the outdoor pool in Grubberg to build a residential complex in its place. Carl, a lifeguard, swimming master, and sheriff of the pool, see the news as a challenge. To save the pool, you need to collect 600 signatures. How to get them, if even with a few visitors Carl does not get along?
Year: 2012
Timing: 130 minutes
Genre: historical biographical drama
Director: Marie Noëlle, Peter Sehr
A dramatic retelling of the life of Ludwig II, King of Bavaria, one of the most fascinating monarchs of modern times. From his accession to the throne at age 18 to his passionate support of Richard Wagner and his music; from his ingenuous political commitment to his obsessive construction of extravagant palaces and his gradual withdrawal into a lonely dream world. An epic narrative of breathtaking grandeur.
Year:2006
Timing:104 minutes
Genre:comedy, drama
Director:Marcus H. Rosenmüller
Marcus H. Rosenmüller's first feature movie deals with a boy thinking that he is responsible for his mother's death and his unusual way to fight his feelings of guilt. 11-year-old Sebastian lives with his father and brother Franz in a Bavarian village. One day, he learns that his mother died on his birthday, which makes him believe he was to blame for her death. Dreaming of purgatory, Sebastian sees only two ways to avoid this divine punishment: becoming an immortal rock star or find a new wife for his father.
Year: 2016
Timing: 98 minutes
Genre: family comedy
Director: Joachim Dollhopf, Evi Goldbrunner
11-year-old Michi lives in a children's home, every day fighting to win the respect of the other kids, till the day he finds his real dad, Tom - who happens to be a dwarf, even shorter than Michi is, the opposite of his idea of manliness and strength. When the kids find out, Michi's life becomes hell and he flees. With nowhere to go, he moves in with Tom, who is new to this fatherhood thing, while Michi tried to hide his embarrassment and shame from his fellow school kids. This forces Tom, who had coped well till now, to confront his handicap head on. As time passes, they discover they have more in common than other sons and fathers, until their relationship is again suddenly put to the hard test.
Year: 2019
Timing: 92 minutes
Genre: family comedy
Director: Marcus H. Rosenmüller
The discovery of a magic mirror allows Fred to realize his dream: his twin tidies up his room, eats without complaining and becomes first in class. But Fred did not keep his promise to keep this secret by revealing it to his friend, Émile.
The event was organized by the Bavarian Free State Office in Ukraine together with Arthouse Traffic
---