Main — Business — Court in The Hague ordered russia to pay $5bn in compensation for losses and lost property of Naftogaz in Crimea
Business
Court in The Hague ordered russia to pay $5bn in compensation for losses and lost property of Naftogaz in Crimea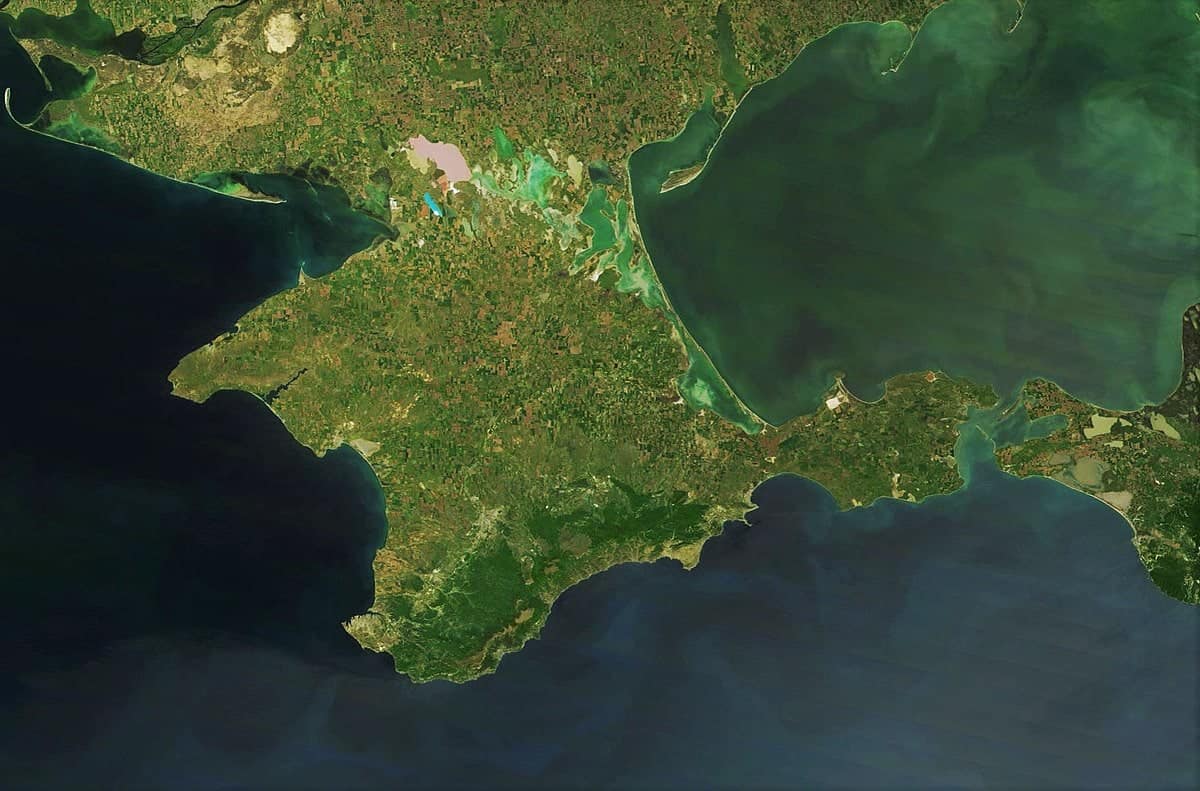 ---
Russia must pay Naftogaz USD 5 billion for losses caused by the seizure of Naftogaz Group's assets in the Autonomous Republic of Crimea in 2014, according to a ruling by The Hague's Arbitration Tribunal at the Permanent Court of Arbitration on April 12, 2023.
The Naftogaz team has won a key victory on the energy front. Despite russia's attempts to obstruct justice, the Arbitration Tribunal ordered russia to compensate Naftogaz for losses of USD 5 billion. This relates to the seizure of our assets in Crimea by russia in 2014. Russia must now comply with this decision in accordance with its obligations under international law," commented Naftogaz CEO Oleksiy Chernyshov.
The court found that compensation should be equal to the fair market value of Naftogaz assets before expropriation. The court rejected russian claims that Naftogaz is not entitled to any compensation for the expropriation of its assets.
The compensation established by this decision is the largest awarded by an International Arbitration Tribunal as indemnity for the expropriation of assets by russia in Crimea.
In addition, the court ruled that russia must reimburse Naftogaz for costs associated with the arbitration proceedings.
Arbitration awards can be executed through an enforcement mechanism. Therefore, if russia refuses to voluntarily execute the decision, pursuant to the 1958 New York Convention, Naftogaz has the right to initiate the process of recognition and admission to enforce the award in the territory of those states where assets of the russian federation are located.
Background:
The arbitration award was made after hearings to determine the amount of compensation, which ended in March 2022 amid russia's full-scale invasion of Ukraine.
Background of the decision: In October 2016, Naftogaz and six other companies of Naftogaz Group initiated arbitration proceedings (PCA case No. 2017-16) against the russian federation based on the Agreement between the Cabinet of Ministers of Ukraine and the Government of the russian federation on the Encouragement and Mutual Protection of Investments, also known as the Ukrainian-russian Investment Treaty. Naftogaz requested the Tribunal to bind the russian federation to pay compensation for violation of the Treaty including for the illegal expropriation of strategically important Naftogaz energy investments, which were among the main targets of the russian federation in Crimea in 2014.
Oral hearings on jurisdiction and liability were held at the Hague's Peace Palace in May 2018. In February 2019, the Tribunal ruled in favor of Naftogaz. The Tribunal confirmed its jurisdiction over the case and recognized that the russian federation had illegally expropriated Naftogaz investments in violation of its obligations under the Treaty. Accordingly, the current (second) stage of the arbitration proceedings was initiated to determine compensation for Naftogaz losses.
In July 2022, the Hague Court of Appeal confirmed the jurisdiction of the Tribunal in this case.
More information about the case is available on the website of the Permanent Court of Arbitration.
---