Main — Culture — Films using Odessa as a setting (chapter 2): "The legend of the pianist on the Ocean"
Culture
Films using Odessa as a setting (chapter 2): "The legend of the pianist on the Ocean"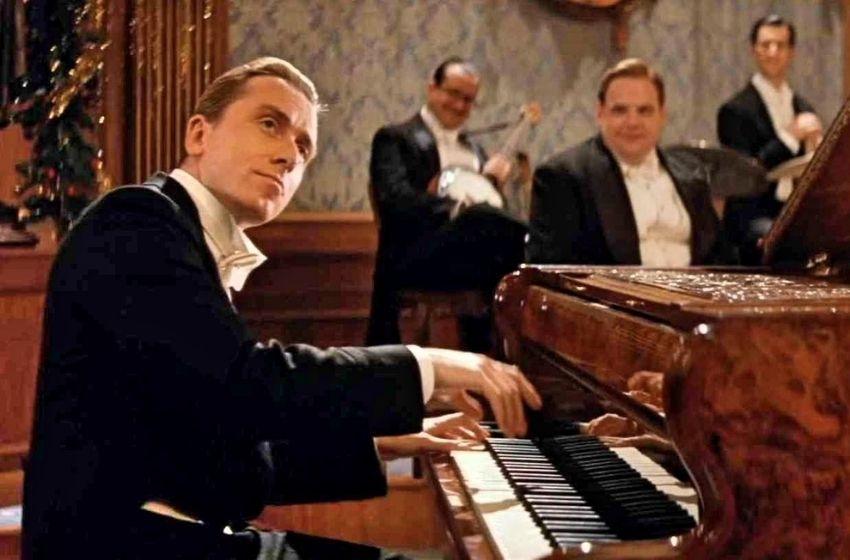 ---
Odessa, with its historical buildings and streets of unique architecture, is an ideal film setting. It seems that the city was expressly created with the purpose to shoot films. There are hundreds of natural scenarios, traces of famous directors and many stories for scripts.
---
At the end of the 19th century, Odessa was famous for its 300 sunny days a year. And Soviet directors such as Eldar Ryazanov and Leonid Gaidai simply loved to run away from the cold autumn cities of Moscow and Leningrad to warm, always friendly Odessa, which became the Hollywood of Soviet Union.
Today, Odessa still amazes filmmakers, who started to use more and more the City's places as setting for their movies, like this following recent case.
"The legend of the Pianist on the Ocean" (1998): the Soviet ship "Lesozavodsk"
The famous Italian director Giuseppe Tornatore created "The Legend of the Pianist in the Ocean" in 1998. The main character was a virtuoso musician, played by the famous British actor Tim Roth. The plot of the film is the story of a talented pianist, who was found as an infant by a coal man in the engine room of the passenger ocean liner "SS Virginian" and spent his whole life there, never leaving it.
For the production they used the old Soviet ship "Lesozavodsk". The Soviet ship looks very powerful and large in the frame, like a real transatlantic liner. Today, this cargo ship is not active any more, but is located in the port on the quay, used as a training base for sailors and military personnel.
It is interesting to know that Giuseppe Tornatore decided to shoot in Odessa for a personal reason. He was sincerely inspired by the masterpiece of Sergei Eizensteijn, "Battleship Potemkin", which is still considered as one of the best films of all time. It is not surprising that the first seconds of the film were shot on the Potemkin Stairs. They combined the film routes of the past and the present into a single story.
The main character of the drama, and favourite actor of Quentin Tarantino, Tim Roth, like the crew of the cult film "Battleship Potemkin", settled in the Londonskaya Hotel on Primorsky Boulevard, a few steps from the movie location. At that time, the Internet was not widely used. Therefore, Tornatore had to go down to the first floor every day, to the office of the hotel manager. By fax he received additions to the script and made edits.
---