Main — Business — European wildlife comeback fund grant enables deer releases in the Ukrainian Danube Delta
Business
European wildlife comeback fund grant enables deer releases in the Ukrainian Danube Delta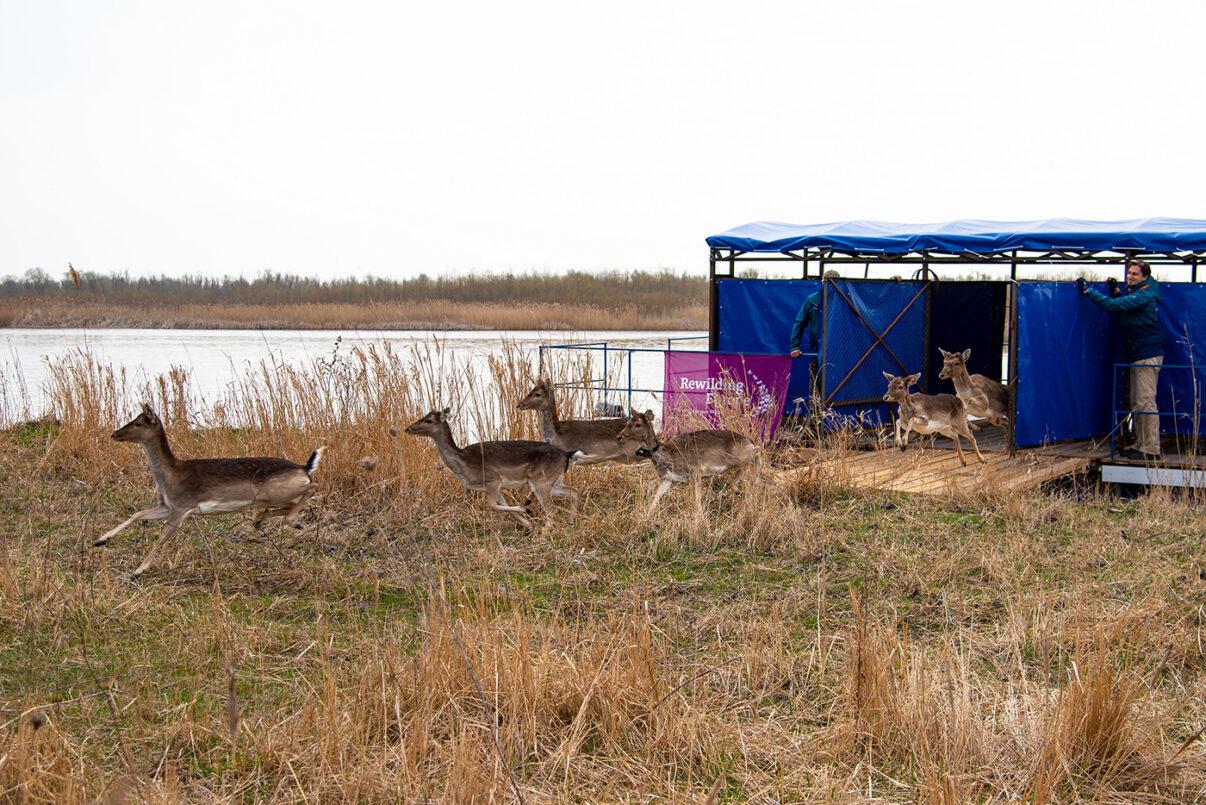 ---
The deer in the Danube delta will help to create a biodiversity-rich, half-open mosaic landscape through their grazing and browsing. MAXIM YAKOVLEV / REWILDING EUROPE
A grant from Rewilding Europe's European Wildlife Comeback Fund has seen herds of 20 fallow and 20 red deer released on Bilgorodskiy Island in the Ukrainian Delta.
A grant from Rewilding Europe's European Wildlife Comeback Fund has enabled a shipment of 20 fallow and 20 red deer to be released on Bilgorodskiy Island, in the Ukrainian part of the Danube Delta rewilding landscape. Half of the funds were used to purchase the animals, and the remainder to construct a self-propelled barge to transport them to the island, and to buy radio collars. This is the second wildlife release to be supported through the fund – a few week ago two European lynx were released in northwest Poland.
"The fast and easy grant application process was a game-changer in terms of this release," says Mykhailo Nesterenko, Executive Director of Rewilding Ukraine team, which oversaw the translocation. "As the deer acclimatise and their population grows, they will have an increasingly positive impact on biodiversity on the island, and on neighbouring islands as they spread out across the delta. More deer releases are planned for the future. "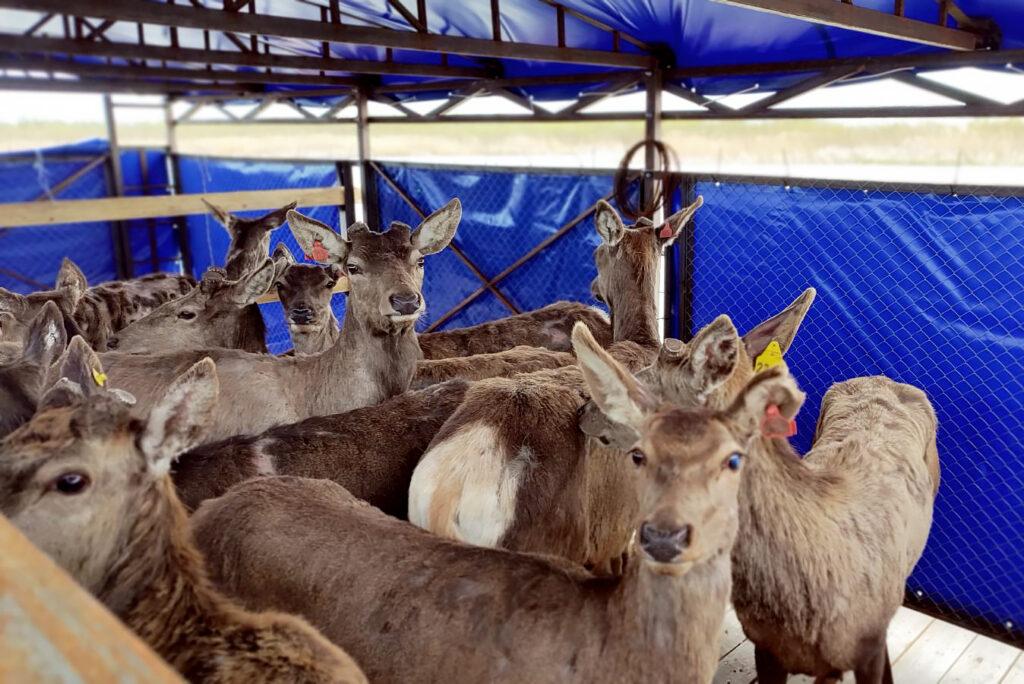 Wide-ranging benefits
Bilgorodskiy Island is a large island of around 2200 hectares located in the heart of the Ukrainian Danube Delta, where the delta meets the Black Sea. It is part of the transboundary Danube Biosphere Reserve, which is divided between Ukraine and Romania.
In recent years the Rewilding Ukraine team have already released water buffalo, Konik horses, red deer and fallow deer on 2300-hectare Ermakiv Island, as part of a plan to enhance natural grazing across the delta. As deer are excellent swimmers, they have already begun to move to neighbouring islands in search of food. This latest, European Wildlife Comeback Fund-supported release is the first time large grazers have been directly reintroduced on Bilgorodskiy Island, which is located some distance from Ermakiv Island.
"The deer on Bilgorodskiy will help to create a biodiversity-rich, half-open mosaic landscape through their grazing and browsing, with meadows, pools and a diverse range of plants," explains Oleg Dyakov, a rewilding officer with Rewilding Ukraine. "They will also eat excess vegetation that is susceptible to wildfire, which is a growing problem associated with climate change. We are going to track the deer and create exclusion areas to determine the exact ecological impact of the animals on the landscape."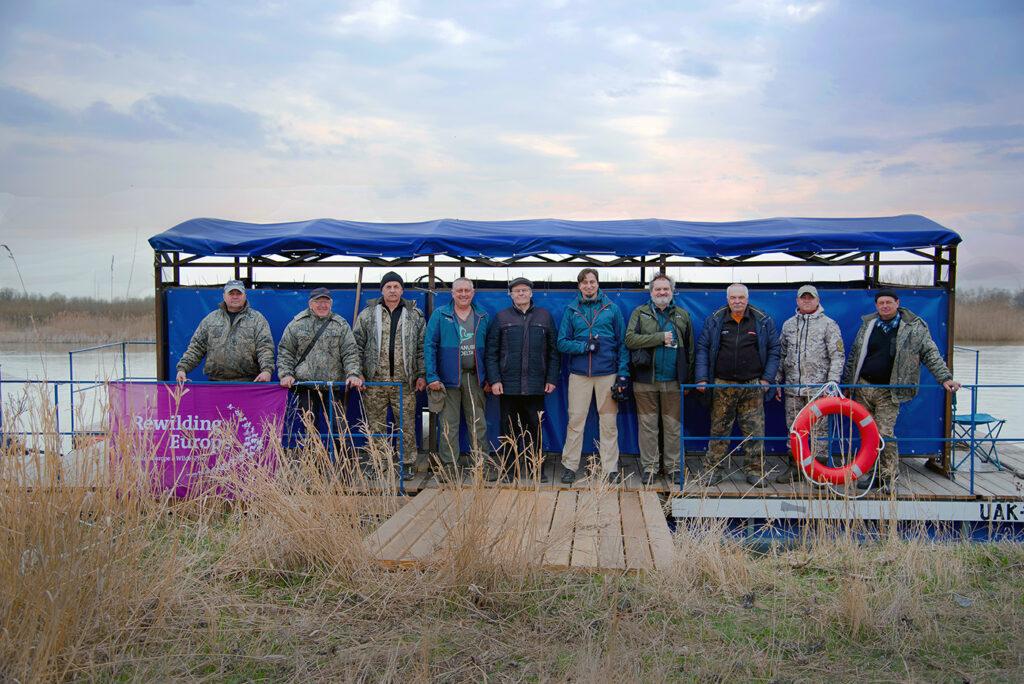 Wildlife reintroductions are complex, which means they typically face many challenges and take a long time to prepare. This often makes it difficult to synchronise the timing of available funding with the timing of the eventual release. The agile setup of the European Wildlife Comeback Fund is designed to support wildlife comeback in Europe by enabling reintroductions in a proactive and flexible way, following IUCN guidelines. The fund has already received 1.5 million euros from partners, and aims to facilitate at least 30 wildlife comeback interventions or initiatives over the next couple of years.
"Support for the deer releases on Bilgorodskiy is a good illustration of the fund's objective: supporting the return of keystone species to restore natural ecological processes and boost ecosystem resilience," says Rewilding Europe's Rewilding Manager Sophie Monsarrat. "Over the next few months the European Wildlife Comeback Fund will support the release of a wide range of wildlife species across Europe, with benefits for nature and people."
Rewilding Europe invites other initiatives working to reintroduce keystone species in European landscapes to consider applying for an European Wildlife Comeback Fund grant. Those interested in contributing to wildlife recovery in Europe by financially supporting the fund are also invited to make an online donation, or to get in touch with us for a no-obligation discussion.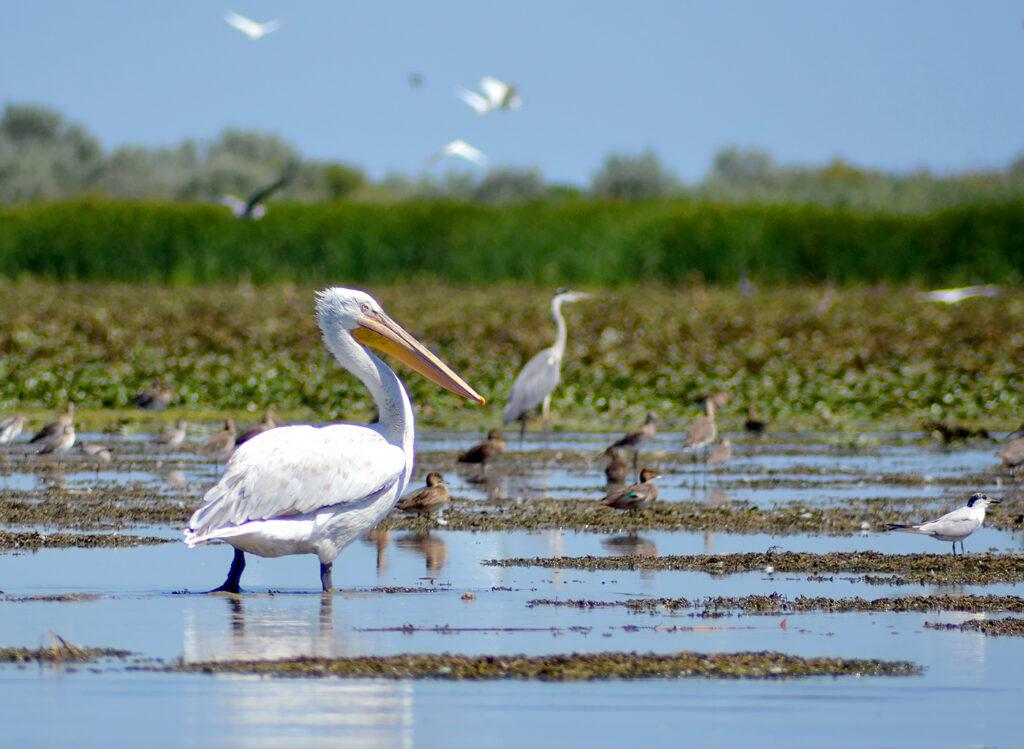 Towards a wilder Danube Delta
Funded by a 2.1 million euro grant from the Endangered Landscapes Programme – which is financed by Arcadia, a charitable fund founded by Peter Baldwin and Lisbet Rausing – Rewilding Europe's rewilding efforts in the transboundary Danube Delta rewilding landscape scaled up significantly at the end of 2018. Despite the war, rewilding efforts are ongoing.
Such efforts include the translocation of large grazers such as Konik horses, water buffalo, kulan (a type of wild donkey), hutsul horses, and red and fallow deer. They are focused on the recovery of natural landscapes, their natural processes (such as flooding and natural grazing), and associated flora and fauna across at least 40,000 hectares (400 square kilometres) of the delta in Romania, Moldova and Ukraine. Wildlife recovery will also support the development of nature-based economies which provide income and jobs to local communities.
Last year the Danube Delta rewilding landscape was recognised by the UN as a European nature restoration showcase.
---