Main — War — Exhibition of Museum of Ukrainian Victory has opened in Tokyo
War
Exhibition of Museum of Ukrainian Victory has opened in Tokyo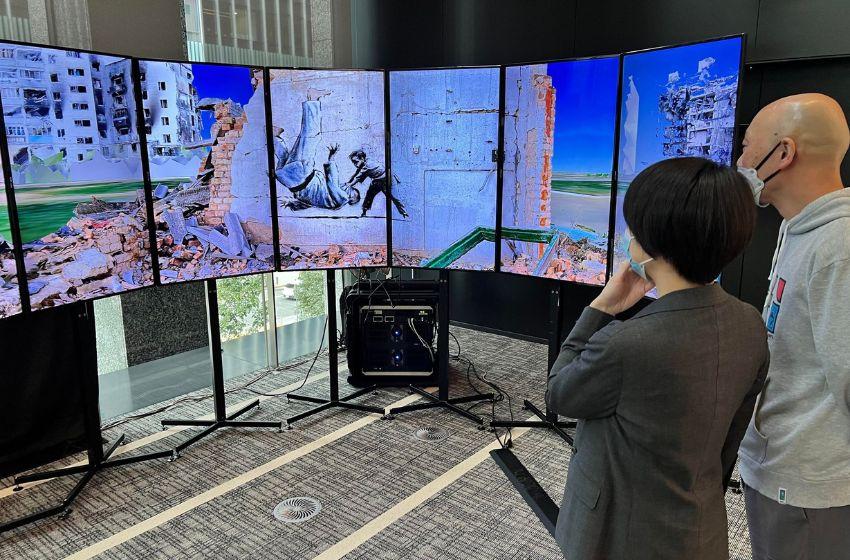 ---
On Feb. 24, 2023, a series of exhibitions dedicated to the consequences of war in a European country in the 21st century will open in Tokyo with support of Yomiuri Shinbun Japan News media house, in order to remind the world about the start of Russian invasion in Ukraine.
---
Pixelated Realities, a Ukrainian company based in Odessa and specialised in digitizing cultural heritage, provided 3D models of the collected exhibits for Museum of Ukrainian Victory to Prof. Hidenori Watanave for his documentary mapping project. The map will include objects and buildings from Kyiv and Sumy region, Odessa, Kharkiv and Kherson. The 3D map is available online on Museum of UA Victory platform.

Professor Watanabe is creating a digital archive of damage in Ukraine. He presented his work in front of about 20 second-year students from Fukuoka Women's Commercial High School in Nakagawa City, Fukuoka Prefecture.
War is a conflict between nations, but please remember that there are people who are living there.

Prof. Hidenori Watanave, University of Tokyo
On Feb. 24, the Professor of the University of Tokyo's Graduate School of Interdisciplinary Information Studies presented publicly his installation with the Liquid Galaxy, a large multi-display system, to give visitors a visual experience of the local situation.
The exhibition included documentary photography and an interactive screen installation, where visitors viewed different locations where historical moments of 2022 had been imprinted into usual objects, transformed buildings and changed their meaning because of russian war.
I couldn't go to Ukraine by myself, and I felt that it was far away just by watching the news. Seeing the three-dimensional images gave me a sense of reality and made me feel closer.

17-year-old student at the School of Interdisciplinary Information Studies
The exhibition will be on view in several locations in Tokyo up to the end of March. The photos are on display through Feb. 28 at the gallery on the third floor of the building in the Otemachi district of Chiyoda Ward.
---
Location: Yomiuri Gallery, Yomiuri Shimbun Building 3F, 1-7-1 Otemachi, Chiyoda-ku, Tokyo.
Video preview: https://youtu.be/pe9oAbf4dz4
Platform: https://uavictory.mapping.jp/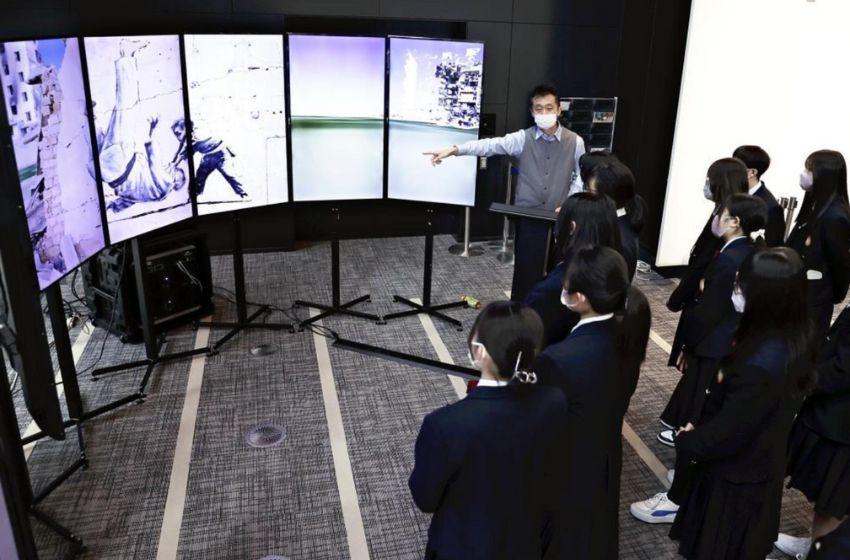 ---