Main — Business — Food help to Odessa's poor families from Familiehjelpen, Way Home and Rotary Club Odessa International
Business
Food help to Odessa's poor families from Familiehjelpen, Way Home and Rotary Club Odessa International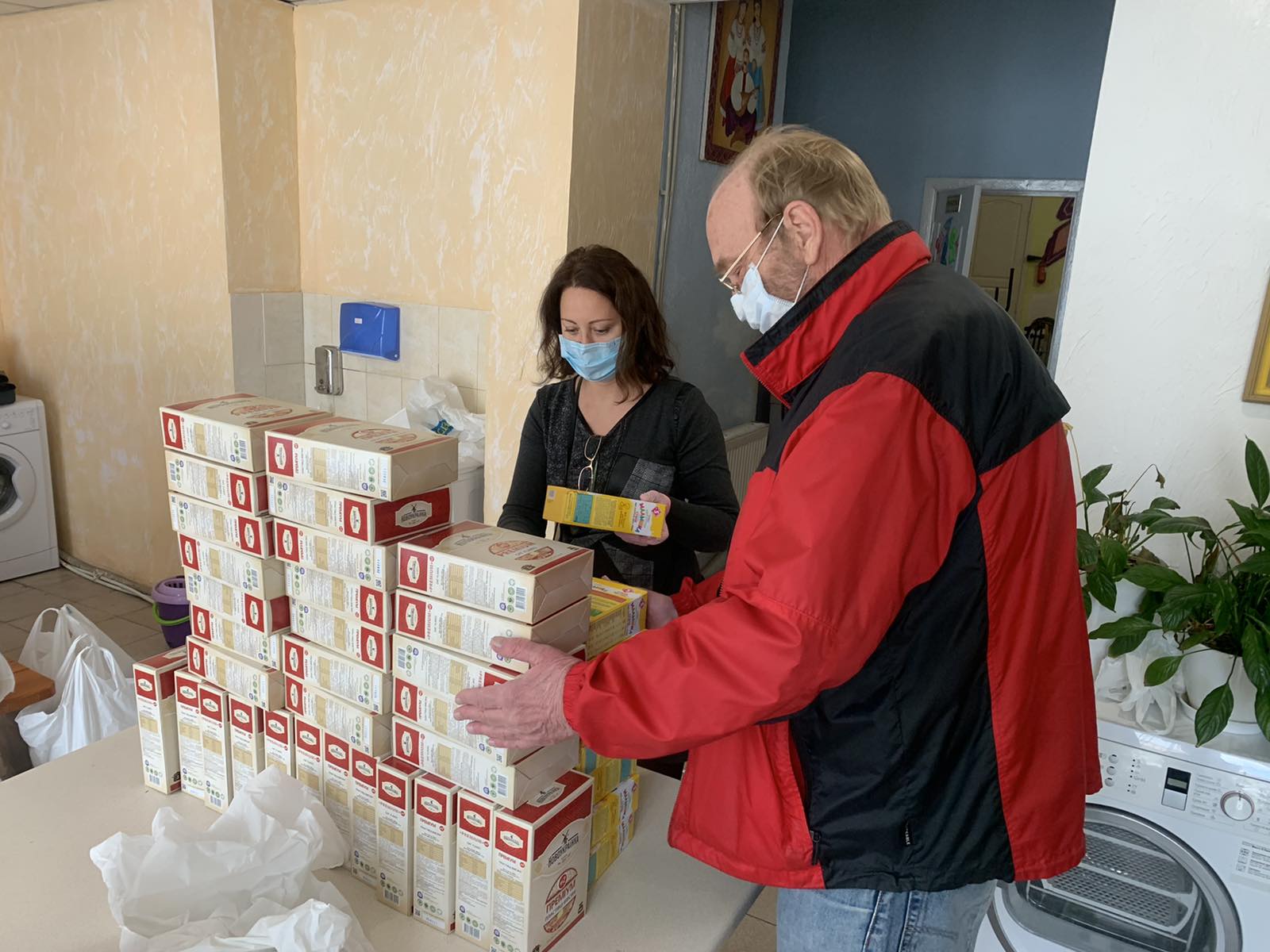 ---
The Odessa Journal is pleased to host this article by Even Jahr, President of the Rotary Club Odessa International.
---
The Corona crises and the quarantine has hit hard, also in Odessa. Fortunately, the number of victims of the corona virus is still low, but many families in Odessa are struggling with the crisis in a very different way. They are out of work. No work means no money and no money means no food to put on the table for the family.
The situation is desperate for many families and some companies and many private persons in Odessa, friends and families help as much as the can. Together with the humanitarian foundation Дорога к дому (Way Home) in Odessa and money donated through Familiehjelpen Ukraina (Norwegian charity) our Rotary Club Odessa International has organized distribution of food packages to people in need in Odessa.
The social patrol of Way Home visits families in need in Odessa every day. Once the food packages were ready, distributing them with the help of Way Home has proved to be a very efficient way to reach out to the right families.
To prepare for distribution of food, we put together a team to fill the bags for each family. The packages all contain basic food and some biscuits for the children. Each time almost 500 kg of food has been delivered to Way Home, so the team was terribly busy for a couple of hours. When the packages are delivered Way Home also hands out protective masks and disinfection liquids to help to protect people during the Corona crises.
All in all, a great team effort of Familiehjelpen Ukraina, Way Home and Rotary Club Odessa International. The results of this teamwork are great, and we challenge other Odessites to find a way to help those in real and desperate need. Help them to put food on the table and take care of their families. They deserve it.
---