Main — Culture — German singer Malik Harris took part in the Postcards from Ukraine project
Culture
German singer Malik Harris took part in the Postcards from Ukraine project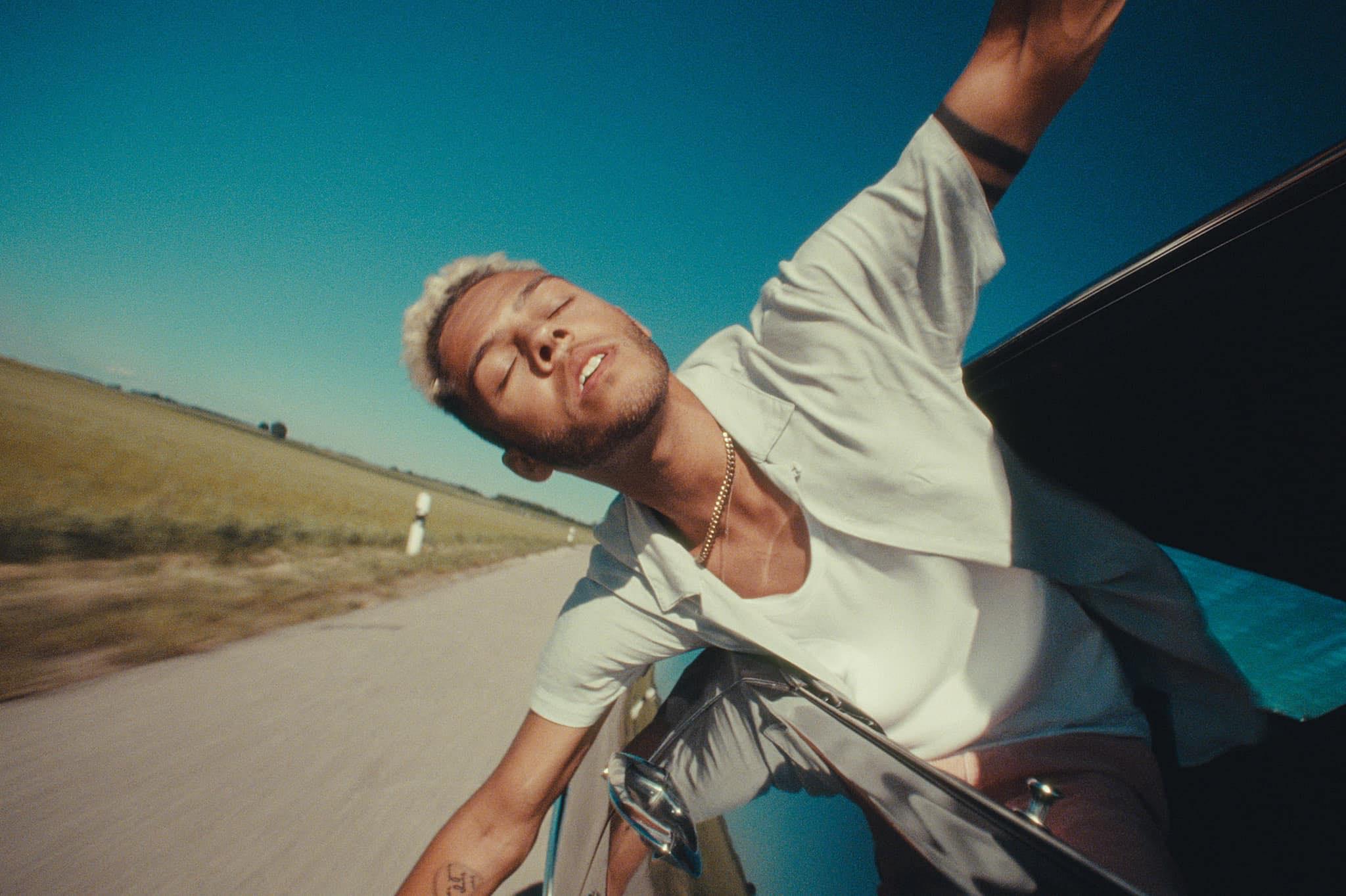 ---
Photo: Malik Harris Facebook
Leopold Koenig's house is a monument of architectural art, located in the middle of the arboretum in the city of Trostyanets. The estate belonged to one of the biggest sugar magnates of the late 19th century. In the new video of the "Postcards from Ukraine" project, the Eurovision 2022 participant tells the story of a unique monument that has now been destroyed for the second time.
Malik Harris has repeatedly spoken out in support of Ukraine, and at the national selection for the song contest, he went on stage with the words "I am with Ukraine" written on a guitar. In the project of the Ukrainian Institute about destroyed monuments of Ukraine, the singer does not accidentally talk about the Koenig House. The tycoon was also the owner of a villa on Koblenzer Strasse, the modern residence of the President of Germany in the city of Bonn.
The estate was built in the Art Nouveau style. It preserved unique sights of the beginning of the 20th century: a unique parquet floor and oak stairs, authentic fireplaces, a library on forestry with more than 15,000 books, which began to be collected back in Koenig's time.
At one time, the Koenig family significantly changed the appearance of the building. In particular, baroque forms were added to the facades, they were decorated with pilasters and bas-reliefs in the form of angels and chimeras. For more than a century, it was a vivid example of how Ukraine lived before the Soviet era:
"And now - how Russia, sparing no means, destroys Ukrainian culture and life itself," Malik Harris adds in the video.
Built as one of the last in the ensemble, this building has perhaps the most tragic fate. During its existence, the house of the manager of the Koenig estates was destroyed twice. For the first time — during the Second World War, when Trostyanets was occupied by German troops. It was blown up, but the structure was rebuilt in the early 1950s.
The building was damaged for the second time on March 27, 2022, when Russian troops burned down this unique architectural monument of national importance while retreating from Trostyanets. Direct shelling by Russian tanks and a fire in the house
"Postcards from Ukraine" is a project of the Ukrainian Institute, which tells about destroyed monuments of Ukraine. With the support of USAID, a single database of about 100 monuments has been created, where you can see the scale of the destruction and read the history of each in Ukrainian and English.
---