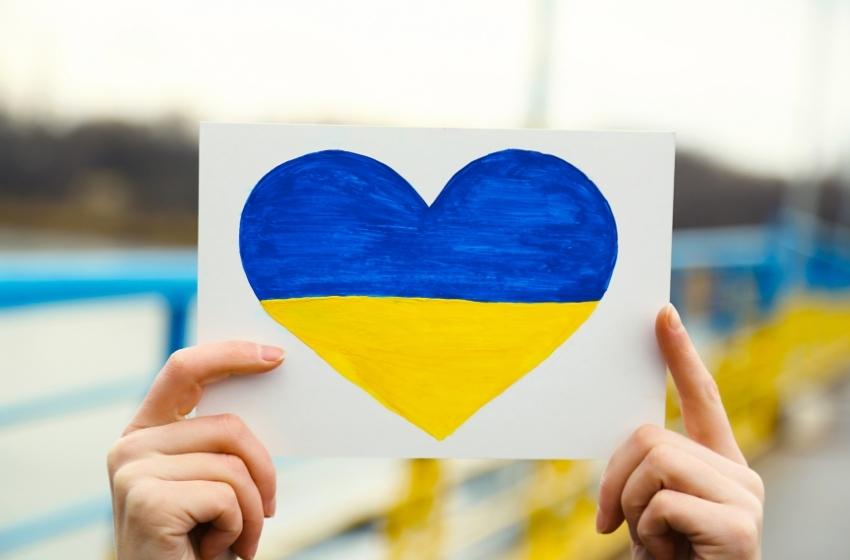 ---
Donate funds to support the Ukrainians in this fight and encourage your family, friends, and networks to do so
---
Humanitarian Support
This is an official portal for those who want to provide humanitarian or financial assistance to people of Ukraine, businesses, or the government at the times of resistance against the Russian aggression. Anyone willing to support Ukraine can access here the information on how to do it. The website was developed jointly by the Office of the President of Ukraine and the Cabinet of Ministers of Ukraine. 
---
A charitable non-governmental organization that takes a comprehensive approach to the problem of orphanhood, working not only with consequences, but also on prevention – by supporting vulnerable families. During the war, the organization helps to evacuate children who have lost their families abroad, in accordance with the law. 
---
A platform that brings together all volunteer and state initiatives for humanitarian aid at times of war. Spivdiia is supported by the Humanitarian Coordination HQ. Office of the President of Ukraine, Ministry of youth and sports, Ministry of the development of communities and territories of Ukraine, and Ministry of health and Ministry of reintegration of temporarily occupied territories of Ukraine.
---
The nonprofit organization dedicated to providing humanitarian aid to Ukraine and raising awareness about Ukraine in the United States as well as in the rest of the world. Through your generous donations, we fund a variety of efforts to help the people of Ukraine and to strengthen Ukraine's democratic society. 
---
The non-profit Ukrainian-American human rights organization established to support the people of Ukraine in their pursuit of a democratic society with dignity, justice, and human and civil rights for all. Razom, together with about 20 orgs, has created a trusted corridor from the US to Ukraine for the delivery of life-saving supplies. 
---
This is a group of Ukrainian activists from Boston and New England on a mission to provide urgent, life-saving resources to Ukrainian people who are protecting their country from the Russian invasion.  
---
Serhii Prytula has been volunteering for the Ukrainian army since 2014. He first helped with equipment, armor, food. Later, he began to provide units with high-precision equipment, drones, and equipment for command positions. And since February 2022, due to a full-scale Russian offensive, Serhii Prytula used the resources of his Foundation to help the military, transport food, medicines, children's clothes, food for animals to Ukraine, receive humanitarian aid.  
---
Caritas Ukraine helps people who have suffered from Russian aggression. All Caritas regional offices, except those in active hostilities, work to assist internally displaced persons (IDPs) and vulnerable people. Learn more about our work and support people. 
---
A Polish organisation which has been active for a long time in eastern Ukraine.  
---
Ukrainian animal rights organisation that helps animals during the war in Ukraine. 
---