Main — Culture — "I'm not afraid of cows, I'm only afraid of their horns": artshow by Sergey Paprotsky in Odessa
Culture
"I'm not afraid of cows, I'm only afraid of their horns": artshow by Sergey Paprotsky in Odessa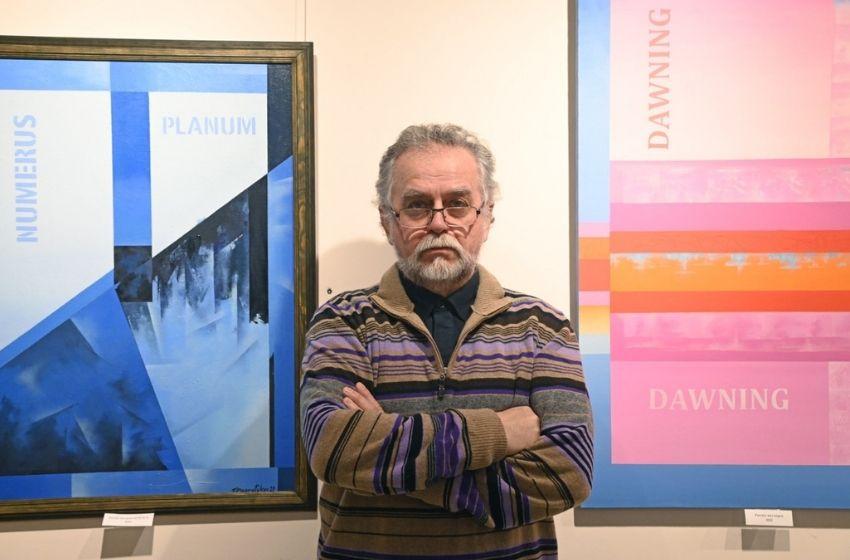 ---
In the ArtOdessa gallery, which is in the Summer Theater of the City Garden, the personal project of Sergei Paprotsky "Search for new solutions" is working. The project includes several series of works completed in the last few years of the master's creative activity, including works of 2021.
---
"I'm not afraid of cows, I'm only afraid of their horns." Odessa artist abstractly depicted various phobias
The author is trying to discover something new in abstract art. Through this process, ideas of self-expression, self-affirmation, as well as innovative searches for the artist are realised. The exhibition will be of interest not only to art lovers, but also to experienced clinicians (crossed out) connoisseurs of human souls.
Quarantine-pandemic passions have undermined the nervous system of many of our fellow citizens. What wonder then, what a special place in the exposition is occupied by works from the series devoted to phobias. So, one of the works was named "Feeling of pantophobia" (fear of any actions and changes), the other - "Premonition of the emergence of aichmophobia" (fear of sharp objects). And then there is the "Feeling of gynophobia" (fear of women). To facilitate the diagnosis of penetration into the author's intention, the image is combined with text fragments.
Abstract painting is a special kind of creativity, in which there are universal, primary elements of the artistic language, as well as general and fundamental compositional principles. Abstraction is essentially something abstract, distant, non-figurative and non-narrative. At the same time, visual images affect the viewer, forcing him to experience certain moods, emotions - the image involuntarily generates certain associations: a person's consciousness is arranged in such a way that it requires deciphering the artist's visual message.

Ekaterina Pimenova, director of ArtOdessa gallery
However, there is no need to decipher the painting "Bolero" by Ravel, the artist sketched his musical impressions. And the Rhythms of Plane series is an art delicacy in its purest form: without overloading with meanings, planes dance in an airless space, form volumetric structures, the light colour scheme does not allow the spectator, who is most confused by covid, to lose heart.
The works of Sergei Paprotsky are in the collections of the Odessa Art Museum, the Odessa Literary Museum, the Museum of Modern Art in Odessa, in the collection of the Museum of Contemporary Russian Art in Jersey City (New York, USA), in a number of museums and private collections, as in Ukraine and abroad.
---