Main — War — In the Mykolaiv region, law enforcement officers seized assets of Belarusian enterprises worth UAH 50 million
War
In the Mykolaiv region, law enforcement officers seized assets of Belarusian enterprises worth UAH 50 million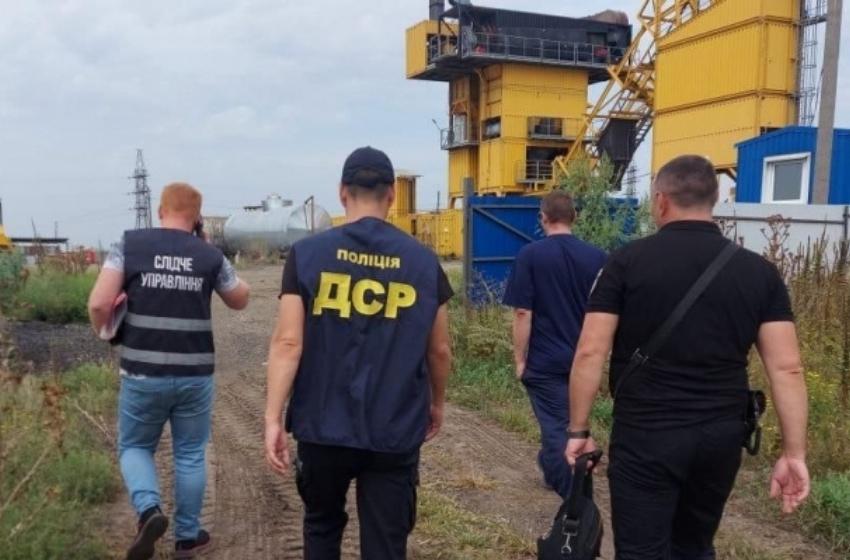 ---
The police established that several legal entities, the owners of which are residents of the Republic of Belarus, carried out economic activities on the territory of the Mykolaiv region. The income from their activities went to the budget of the Republic of Belarus and could be used to support the armed aggression of the Russian Federation against Ukraine.
Investigators of the investigative department of the regional police headquarters, under the operational support of employees of the Office of Strategic Investigations in the Mykolaiv region and under the procedural guidance of the regional prosecutor's office, conducted a series of searches on the territories of enterprises in several districts of the region.
During the investigative measures, the law enforcement officers stopped the activity of two modular plants producing asphalt. Special equipment and vehicles of the company that repaired the road surface were also discovered and seized. Both enterprises belong to subjects of economic activity of the Republic of Belarus.
The preliminary value of the discovered property is UAH 50 million.
Currently, the investigation of the criminal proceedings initiated under Part 2 of Art. 110-2 of the Criminal Code of Ukraine "Financing of actions committed for violent change or overthrow of the constitutional order or seizure of state power, change of territory or state border of Ukraine."
The sanction of the article provides imprisonment for a term of up to seven years with deprivation of the right to hold certain positions or engage in certain activities for up to two years and with confiscation of property.
Following the procedure established by law, special equipment, machinery, and vehicles will be transferred to the National Agency of Ukraine to identify, search and manage assets obtained from corruption and other crimes.
---